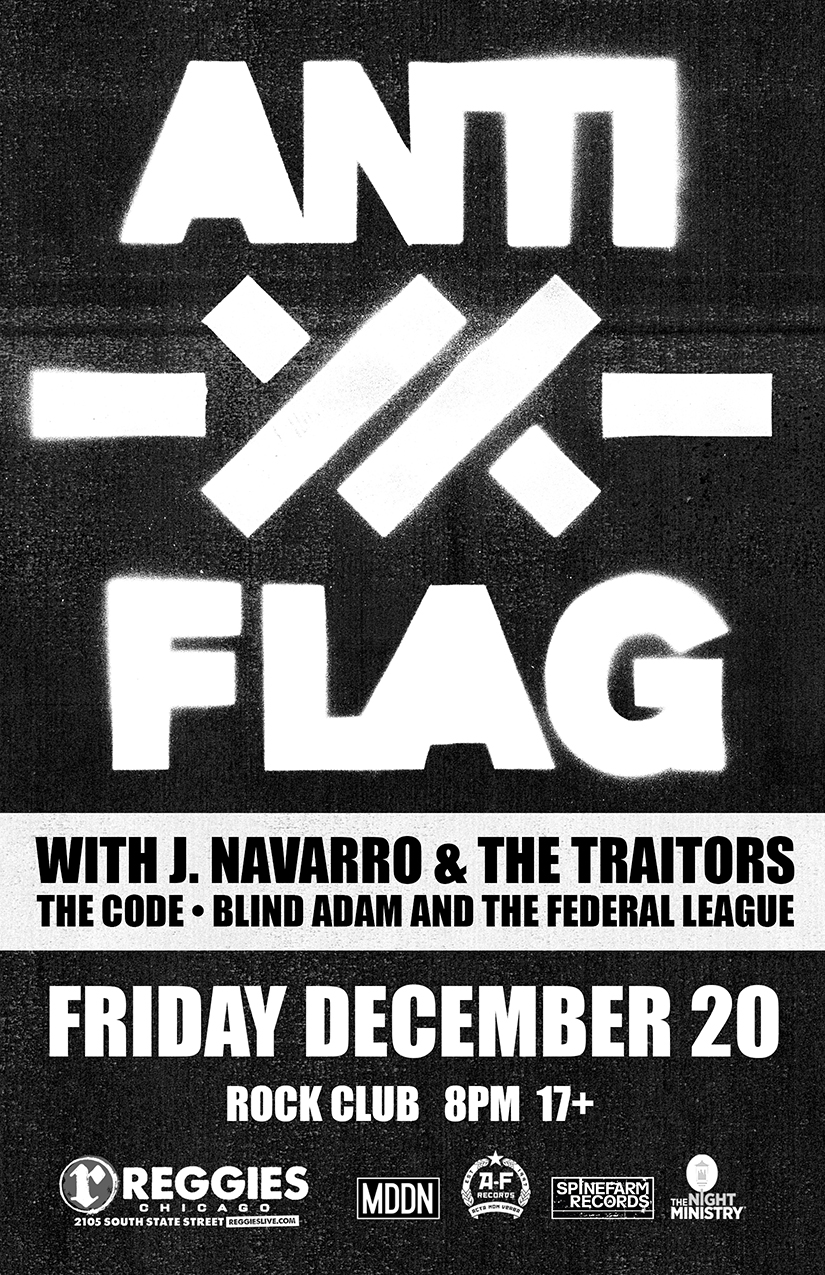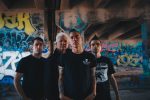 ANTI-FLAG
American Reckoning, the new acoustic album from Pittsburgh political punk band Anti-Flag, strips down some of the band's latest hits to get to the heart of the message. The album features acoustic versions of songs off of their last two albums, American Spring (2015) and American Fall (2017), as well as covers of some of the classics that inspired them. By arranging these songs together, American Reckoning functions as an account of one of the country's most tumultuous political times told by some of music's sharpest political minds.
The American series, all released on Spinefarm Records, showcases why Anti-Flag is recognized as a staple in punk rock. Known for their left-wing politics, focusing on anti-war activism, imperialism, class struggle, human rights, and various sociopolitical sentiments, Anti-Flag have proven themselves as both dedicated activists and accomplished musicians since forming in 1993. Decades of strong political ideals and rousing punk rock songs have allowed the band to assemble a devoted fan base of likeminded individuals all across the world.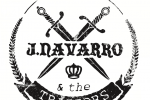 J. NAVARRO & THE TRAITORS
J. Navarro & the Traitors began as a conversation between Jay Navarro (The Suicide Machines, Break Anchor, Hellmouth) and Eric Abbey (1592) about music that they had always played and never played together. From sharing the stage together in the early 1990s and 2000s they wanted to write and play music that they loved. So they took the idea and started writing, focusing on the reggae and Two-Tone sound that had been missing from the Detroit scene. With four songs written they needed a band. Together they ran down the list of musicians they knew and found the best ones for the job. Ken Haas (Polka Floyd, Reverend Guitars), joined on lead guitar, Scott Vesey (Trace the Veins) joined up on bass, and Jason Millbauer (Bad Assets) joined in on drums. Together they created the type of music that Navarro and Abbey heard in their heads and the band was born. A collection of songs that showcases the feeling of Detroit and the struggles going on throughout the world are showcased on their debut release. Come out to a show and dance all night. Cheers!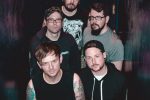 THE CODE
The Code is a band from Pittsburgh PA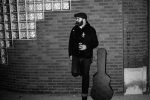 BLIND ADAM AND THE FEDERAL LEAGUE
"Blind" Adam Gogola has played in punk rock bands in the Chicago area since 2000. The Federal League plays honest Americana Rock and Roll.