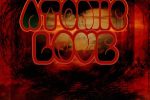 ATOMIC LOVE
Like a hot and heavy make out session on the ferris wheel in Chernobyl.
Hendrix 19:69
On the 69th day the devil created Atomic Love, and it was good.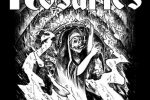 ROSARIES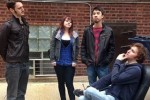 LEVER
Formed in 2012, Lever is a four-piece original grunge/pop/rock band taking influences from artists such as Nirvana, The Vines, Oasis, and Speedy Ortiz, to The Beatles, Jimi Hendrix, and Led Zeppelin. They have had the opportunity to perform on legendary stages, from the Metro, House of Blues, and Vans Warped Tour in Chicago, to the famous Whisky A Go-Go in West Hollywood. In 2018, Lever was awarded "Best Rock Entertainer" at the 37th Annual Chicago Music Awards, and in 2017, Lever was voted "Best Rock Band" by the Chicago Reader's Poll. Alongside their full-length Hover Bored (2015) and their EP Ms. Lead (2017), Lever is releasing a new full length album Douse on May 10, 2019. Lever has shared the stage with national touring acts, such as Night Ranger, RED, Saving Abel, Radkey, The Dead Deads, Summer Cannibals, Diarrhea Planet, Doll Skin, City of the Weak, Stitched Up Heart, Darling Parade, and The Composure.