It's Holiday Season, so Reggies has paired up with a an after School Arts Program called the Graffiti Zone.
Anyone who brings in Art Supplies for the organization gets a raffle ticket to win VIP tickets and a signed poster for the Death NYE show. Winner will be drawn after the movie screening. Must Be Present to Win.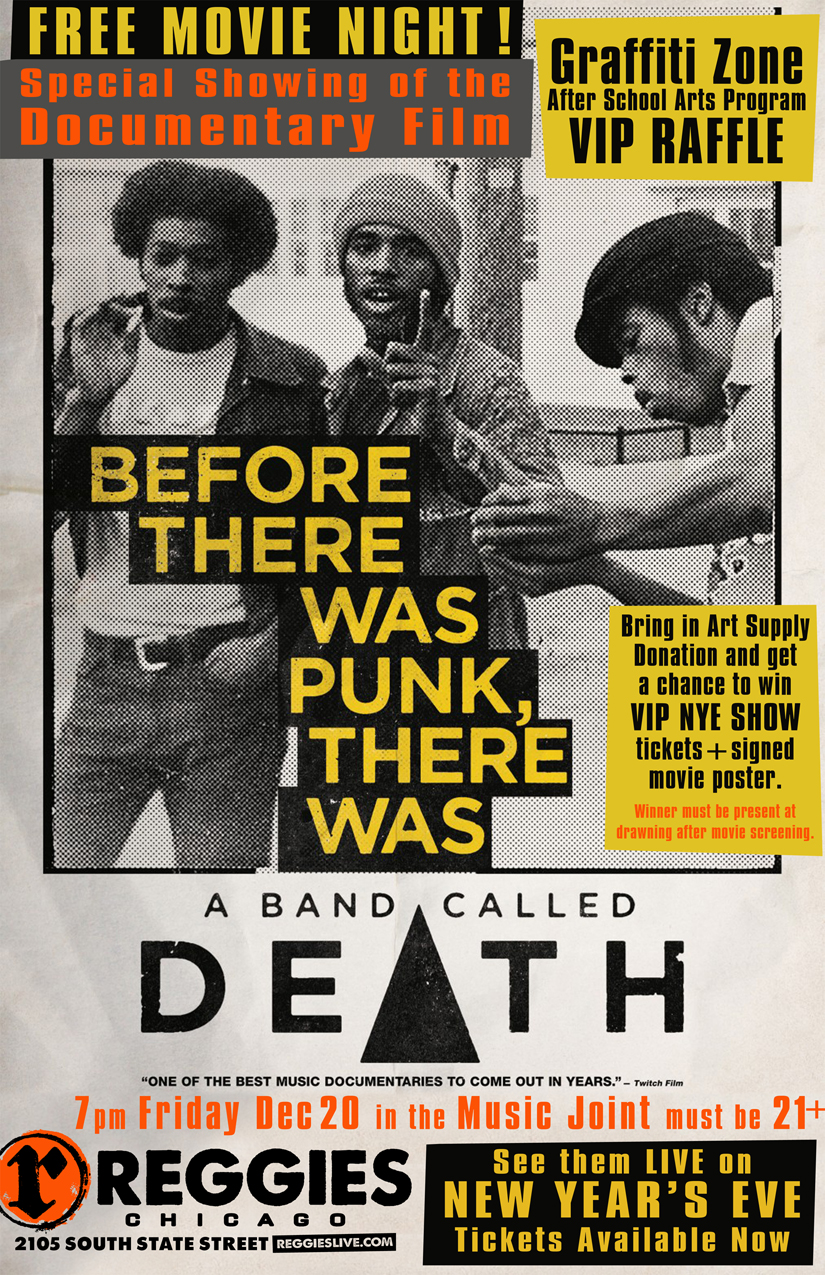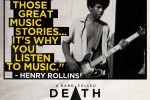 A BAND CALLED DEATH (MOVIE DOCUMENTARY)
A Band Called Death is a 2012 American documentary film directed by Mark Christopher Covino and Jeff Howlett. The documentary is about the 1970s rock band Death and their new-found popularity decades after the group recorded their music.