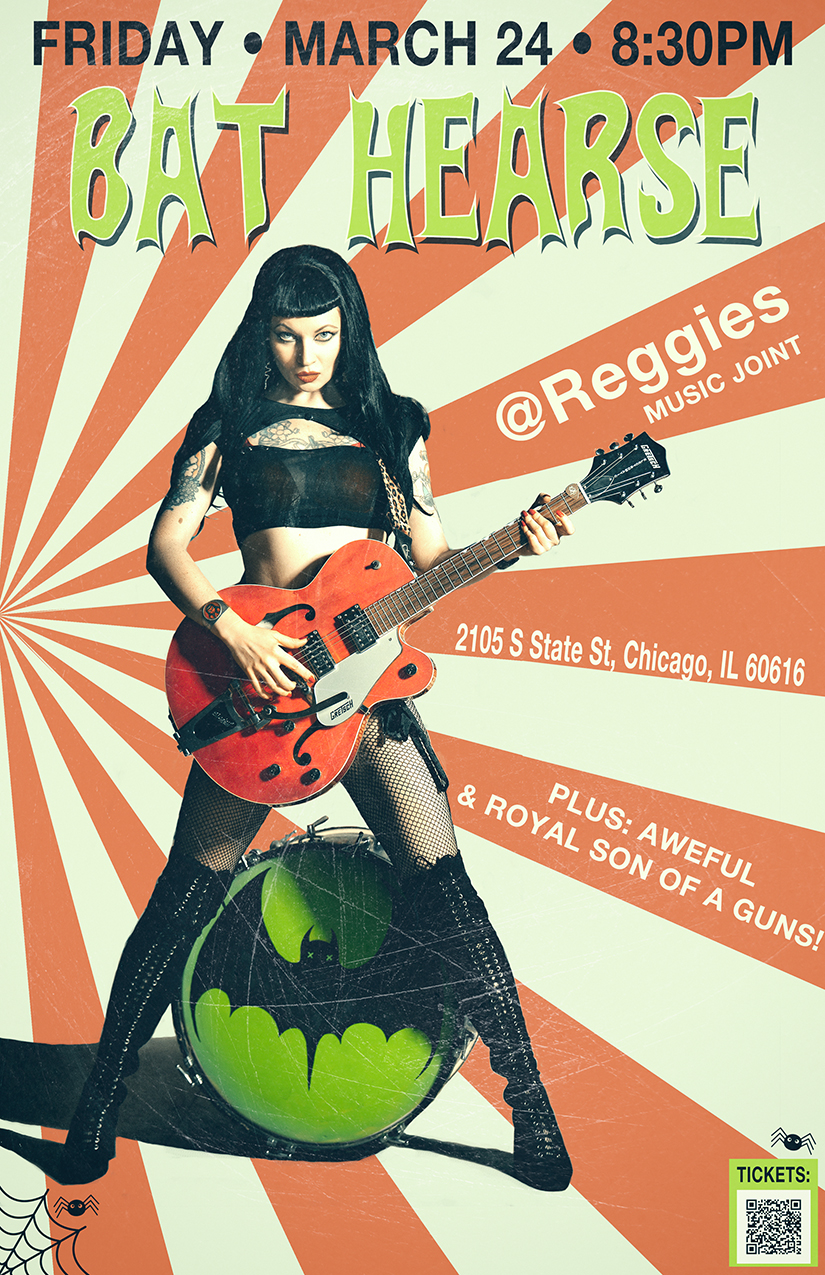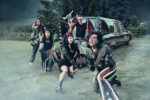 BAT HEARSE
"Bat Hearse is an original ghoulish gothability horror outfit from Detroit. With songs like "Transylvania Moonshine," "I Fell in Love with a Dead Girl," and "Do the Bela (lugosi)" – this campy vampy fiendish five piece is KILLER fun! Members include frontman Rick Ruiner (vocals and writer), Nina Friday (vocalist/guitar), Jungle Josh (lead guitar and writer), Dana Deadly (bass guitar) and Ajax (drums and backup vocals). Rick Ruiner built the namesake Bat Hearse vehicle in 2004.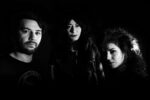 AWEFUL
Aweful have a sound that's rooted deeply in 80s post-punk, yet has modern garage flair and intense neo-goth vocals, with notes bending and dripping in the vocals. The music is thick and lush, with a hard, sharp edge that'll cut you if you're not careful. (JerseyBeat.com)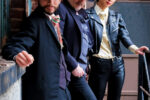 ROYAL SON OF A GUNS
Bare knuckle, bar stool smashing rock and roll. Taking the stage like Bela Lugosi on a mechanical bull, Royal Son of a Guns belt out rip snorting roadhouse acid folk blues with heavy doses of surrealism. These bar stool smashing miscreants take Americana on a psycho-cathartic hayride through the thorny nettles of the American roots music underbelly with primitive guitars, relentless rat-a-tat washboard and a bedrock of bass guitar that will rattle your teeth. Dig.