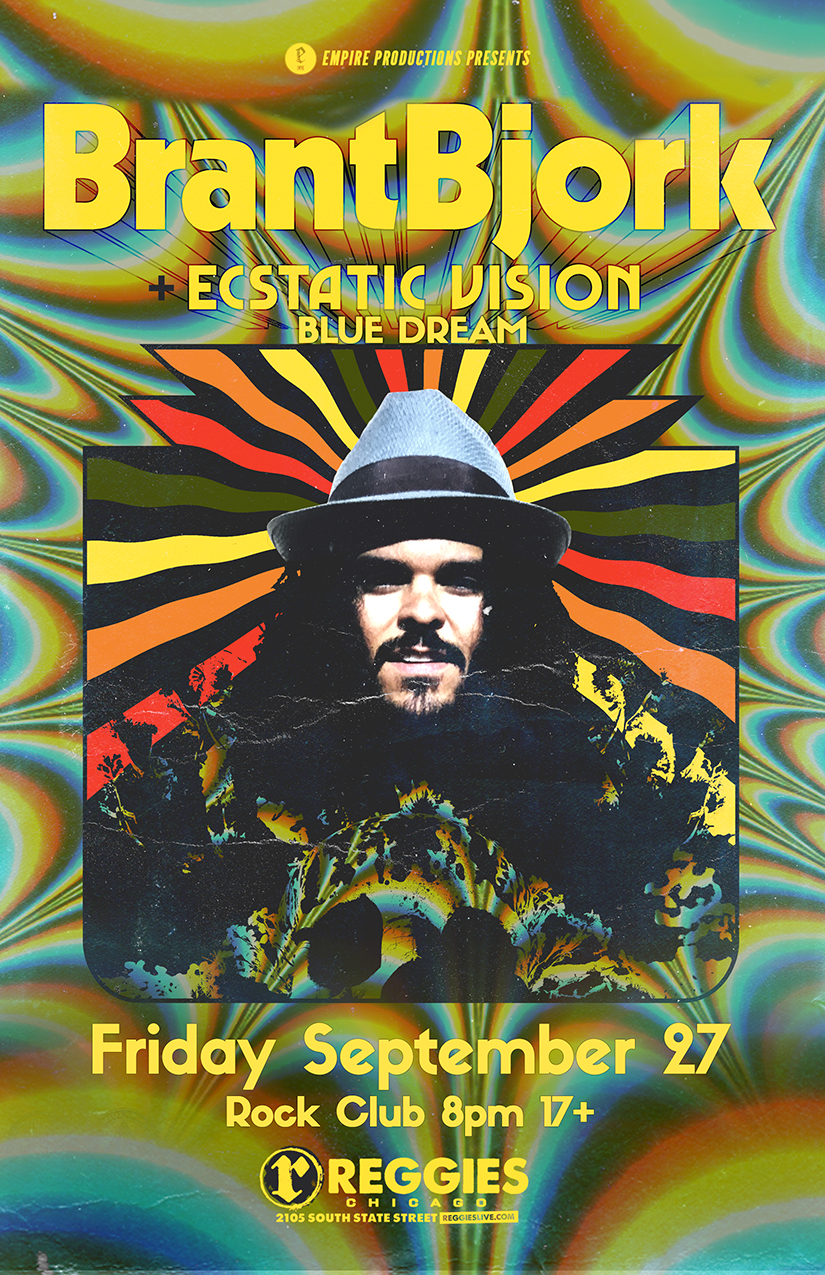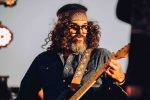 BRANT BJORK
Brant Bjork has spent over a quarter-century at the epicenter of Californian desert rock. From cutting his teeth alongside Fatso Jetson's Mario Lalli in hardcore punkers De-Con to drumming and composing on Kyuss' landmark early albums, to propelling the seminal fuzz of Fu Manchu from 1994-2001 while producing other bands, putting together offshoot projects like Ché, embarking on his solo career as a singer, guitarist and bandleader, founding his own record label and more, his history is a winding narrative of relentless, unflinching creativity.
For someone so outwardly laid back, he's never really taken a break. And while Bjork has shown different sides of himself on albums like his funk-laden 1999 solo debut, Jalamanta, the mellow Local Angel (2004), 2007's mostly-acoustic Tres Dias, and heavier rockers Somera Sól (2007), Gods & Goddesses (2010) and the two most recent outings with The Low Desert Punk Band, he's maintained a natural representation of himself in his material, whether that's coming across in the Thin Lizzy-isms of the faux-full-band 2002 release Brant Bjork and the Operators (actually just Bjork playing mostly by himself) or the weedy, in-the-jam-room spirit of "Dave's War" from Tao of the Devil. When you're listening to Brant Bjork, you know it, because there's no one else who sounds quite like him.
That fact and years of hard touring have positioned Brant Bjork as an ambassador for the Southern California desert and the musical movement birthed there in the late '80s and early '90s. As underground interest has surged in recent years, Bjork has been a pivotal figurehead, realigning with his former Kyuss bandmate John Garcia to drum and write in Kyuss Lives!/Vista Chino, celebrating and building on that legacy while giving a new generation of fans the chance to see it happen in real-time.
Having told his story in films like Kate McCabe's Sabbia (2006) and the documentaries Such Hawks Such Hounds (2008) and Lo Sound Desert (2015), he's represented desert rock at home and abroad with no less honesty than that which he poured into the music helping to create it. The same impulse led to the founding of his Desert Generator festival which transformed into Stoned and Dusted, an annual festival held in Pioneertown, CA, with an international reach capturing the intimacy and timeless aura of the desert culture in a secret desert location, and an evolution that looks to continue into the foreseeable future.
Bjork's work, with any project, has always had a rebellious sensibility. He's always walked his own path. But more, his career through Kyuss, Fu Manchu, Ché, Vista Chino, and his crucial solo work has been about freedom through rock and roll, attained by the truest representation of the person and the place as art. This, along with a whole lot of groove, is what has helped Brant Bjork define desert rock as a worldwide phenomenon, and whatever comes next, it is what will continue to make him its most indispensable practitioner.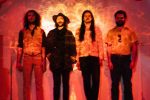 ECSTATIC VISION
Trance inducing raw heavy psych. Ecstatic Vision is Doug Zabolchech, Kevin Nickles, Michael Field Connor and Ricky Culp.
For Fans of: Hawkwind, The Stooges, Monster Magnet.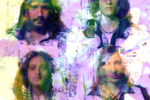 BLUE DREAM
Blue Dream is a rock & roll experiment from Chicago, Illinois; containing Danny Awisha on drums, Anthony Cook on guitar, Jimmy Russell on bass, & Justin Sanetra on guitar/vocals. Inspired by the elements of psychedelia, Blue Dream has been described as, "A calm euphoria wrapped in an energetic noise rock exterior, a feeling of intensity delivered in a laid back fashion" (Paste Magazine). In December 2017, the band released their first 7″ single thru Chicago label Treehouse Records. This was quickly followed by a vinyl release of their first album, Volume Won, by European label Kozmik Artifactz in January 2018. And in September of 2018 the band wrapped up the year by releasing their second album, Volume Blue. "Neo-Psych-Mit-Der-Funky-Grooves cut chic enough to be urbane but fuzzed out enough to make the freakouts more than just a come on. I'll take the dream-tone shimmer any day in a kind of self-aware reflection of British folk, but the dense roll that immediately follows re-imagines grunge as more than just an influence from 3 popular bands and something that could genuinely move forward from the perspective of a new generation" (The Obelisk).