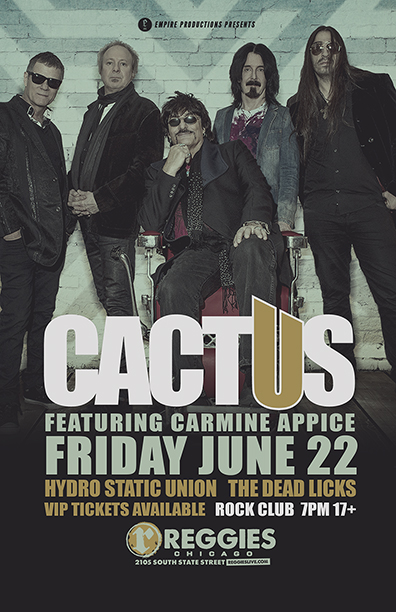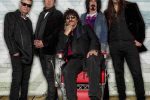 CACTUS
(featuring Carmine Appice)
Coming off a very successful US tour and the release of its first studio album in 10 years, Black Dawn, the time has come for founding member and world renown drummer Carmine Appice to re-energize and rebuild Cactus. The band was once heralded by critics as America's answer to Led Zeppelin.
Appice announced today two new members to the legendary band's line-up: bassist Jimmy Caputo and guitarist Paul Warren. Caputo replaces bassist Pete Bremy, who has left Cactus to pursue other projects. Warren, best known as lead guitarist for Rod Stewart, Tina Turner and Joe Cocker, will be the band's new guitarist for touring, taking over for founding member Jim McCarty. McCarty remains a writing and recording member of Cactus but unfortunately i s unable to tour with the band due to health reasons.
Lead vocalist extraordinare Jimmy Kunes and harmonica wizard Randy Pratt, both of whom joined when the band re-grouped in 2006 remain in the line-up. "Nearly five decades after I formed this band, the time has come to re-invent Cactus once again," says Appice, who also still drums for Vanilla Fudge, The Appice Brothers, and The Platinum Rock All Stars. Adds Appice: "The music remains the same and Cactus is still a 'hot and sweaty' band. The level, quality and consistence of the band's musicianship is as strong as ever."
"I saw the original Cactus live a few times, and they absolutely killed it," says guitarist Paul Warren. "That was one of the great bands of the era, and they are still a great band, today. I am excited, and honored, to play with such an historic band!" Warren, who has his own successful solo band, is a native of Detroit and who considers Jim McCarty as one of his biggest musical influences. ""Filling in for Jim McCarty will be a challenge. Not only is he a founding member of the band, he is a brilliant guitarist and one of the best to ever come out of Detroit. Jimmy could never be replaced. I plan to honor and pay homage to his work with Cactus while still bringing some of my own 'Detroit attitude' to the legendary music of this band."
Bassist Jimmy Caputo has worked in a myriad of national touring acts including The Appice Brothers Drum Wars show, which also includes both Carmine and his brother Vinny.
Cactus returned in 2016 with Black Dawn, a new studio album, its first in almost 10 years. Featuring the blistering riff-rock that the band built its reputation upon, Black Dawn is a classic Cactus album with a fresh new energy that the band has not had since its heyday in the early 1970s. The new line up of Cactus and the release of the Black Dawn CD will land just days ahead of the band's first string of European dates in 4 years upcoming in May 2017.
The band has had a long and turbulent history. Formed in 1970 from the ashes of The Vanilla Fudge by Carmine Appice and Tim Bogert. the initial line up also featured McCarty and vocalist Rusty Day. (Appice and Bogert had originally planned a new band with Jeff Beck which was put off until 1973 because of Beck's near fatal car crash in 1969). Jim McCarty had come from Mitch Ryder & The Detroit Wheels and was playing with The Buddy Miles Express. Tim and Carmine also found vocalist Day in The Amboy Dukes with Ted Nugent. Together, the four musicians formed Cactus, named after the peyote cactus, which provided a key ingredient in mind-altering drugs.
While Cactus saw success from the start and soon built a loyal fan base, by early 1973 the band had collapsed mainly due to lack of real support from its label and the fact that Beck was now ready play with Carmine and Tim.
It would not be until 2006, three decades after the tragic death of Rusty Day that the group reformed with Pratt and Kunes to record CACTUS V and play Sweden Rock. When Tim Bogert was forced into retirement due to complications after a serious motorcycle accident, Pete Bremy joined on bass in both in Cactus and Vanilla Fudge.
Now, with Jimmy Caputo and Paul Warren onboard, Cactus embarks on a new and exciting musical journey – just as powerful as before – and bound to be just as successful…one way or another.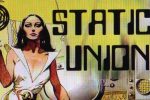 HYDRO STATIC UNION
Hydro Static Union is a stripped down set of melodic, yet in your face, blues influenced Rock and Roll that fringes on Heavy Psych and Stoner-Rock.
We play Rock & Roll.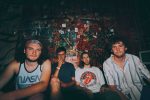 THE DEAD LICKS
The Dead Licks are an alternative rock band that met at the University of Dayton. Bands like Led Zeppelin, Radiohead, The Strokes, and Pearl Jam have heavily influenced them, and you can hear that in their sound.
The band met in 2015 at UD, when Jack Grbac (guitar) sent an email to the recording studio on campus. Lucky enough, Tom Inzinga (guitar, vocals) was the only one to respond. Soon after, Jimmy Gallagher (drums) joined the duo, creating The Dead Licks. After about a year of writing and recording, the group managed to release a three-song EP in August 2016. The band showed a lot of potential, yet still showed room for improvement. For a long period of time, the group was struggling to find a bass player. Lucky for them, Tom met Johnny McNamara (bass) in the fall of 2017. After about a month, the newly formed four-piece played their first show in October 2017.
Over the course of the next year, the band put a focus on live performances. After playing shows at local venues, word about the band started to get around the Dayton area. The band finally was able to venture out into new cities, including their biggest show at one of Cleveland's most legendary venues, the Grog Shop.
With more than a year of experience as a complete band, their focus shifted to recording new music. In the spring of 2018, they were ready to record. With the help of Ron Pease at Refraze Recording Studios, the band recorded their debut album "Stay Away from the Aliens."
"Stay Away from the Aliens" was released April 6th, 2018. The album consists of eight songs all written and recorded in Dayton, Ohio. The album art, wide variety of sounds, and overall theme of the record signify an important time in the band's short history. The album as a whole paints a vivid picture for the listener as to who the band was during their time at school. This record truly shows what The Dead Licks can do and gives way into where they might go from here.
Stay tuned.