Carnivale Delirium IV!"
 featuring Eric Stern of Vagabond Opera, Karolina Lux, Candy Town, and many more!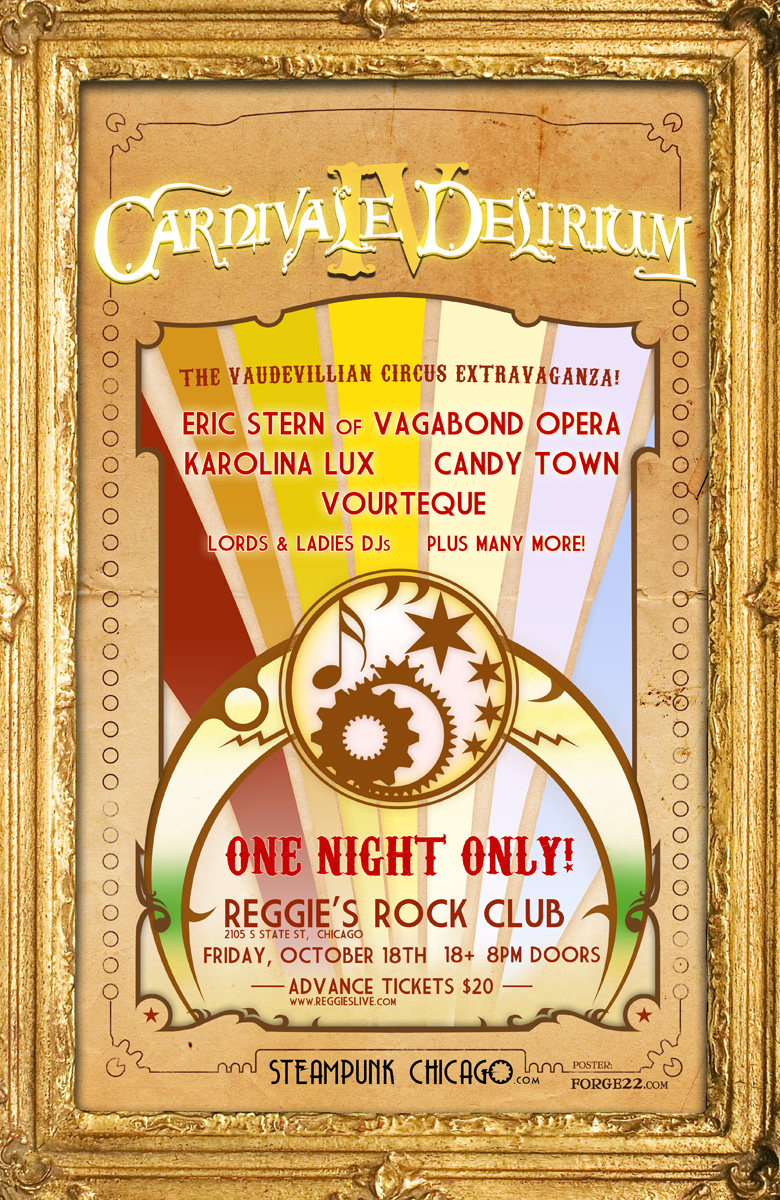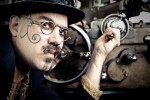 ERIC STERN
(Vagabond Opera)
Eric Stern is the Northwest's own premiere operatic tenor, accordionist, pianist, composer and consummate showman, an unparalleled devo with incendiary stage presence and devilish virtuosity. Trained in Europe he has performed there and in the U.S. and Canada garnering critical acclaim for his musicianship and his stunningly imaginative songwriting.
Eric Stern has appeared with the Decemberists, Devotchka, Pink Martini, Balkan Beat Box, and many more artists…In Portland Oregon he leads Vagabond Opera, a Balkan Arabic Klezmer-based, original absurdist cabaret ensemble. Eric Stern composes, arranges, fronts, and is the lyricist for the band. Eric Stern has appeared on NPR and all over the world from Portland to Paris to Poland.
In Portland he was commisioned in 2007 to compose the music for Tears Of Joy Puppet Theatre production of Pinocchio and most recently composed the full-length opera "Queen of Knives" which premiered in Portland.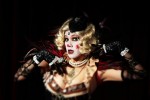 KAROLINA LUX
Karolina is a professional belly dancer from the San Francisco Bay Area, currently residing in Portland, Oregon. This versatile artist, performs with a variety of traditional, theatrical, and fusion groups, and represents belly dance in contexts as diverse as Moroccan restaurants, grand theaters, to vaudeville tours, and burlesque revues. Karolina is a dancer and musician for Vagabond Opera, the NorthWest's premier Eastern European cabaret experience! She also runs Sepiatonic, the theatrical belly dance network, and visual component for Vagabond Opera.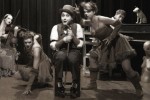 CANDY TOWN
For more than a hundred years, bedtime stories have warned children of the wandering pack of gypsy clowns who travel from town to town, stealing away naughty youngsters and raising them as their own, schooling them in the arts of musical vaudeville and playing for ragamuffins and royalty the world over. However, unlike Krampus or the Bogeyman, the idea of these roving carnies seems to attract almost as many children as it frightens. Far from scaring such children into obedience, many have run away from home in hopes of finding and joining with this sinister crew from faraway, mythical CANDY TOWN.
"Part band, part neo-vaudeville thingamjig…a finely honed retro aesthetic…building (their) board-walking empire from the vintage shoes up."  -Chicago Reader
LORDS & LADIES DJS
The Lords & Ladies : Vaudevillian Disc Jockey Extra-Ordinaries, are, simply put, the people behind the sound that comes from the "Fusion-O-Scope" that makes the people at any variety of events throughout Chicago, and beyond, move their – if you will – derrieres.
But who are they, you ask? They are Joseph C.R. Vourteque, self appointed Lord Baron and deranged mad man, producer and remix artist. Fay Kabian, un-lady, un-mitigated promoter, cinema arts & design expert and un-apologetic gypsy fiend. And the strange Mr. M who bides his time as both a "selector" behind the DJ decks and a performer behind the theremin with The White CIty RIppers. Lastly is their bizarre contraption the "Fusion-O-Scope" a "DJ Rig" built from the twisted plans of Vourteque and engineered by world traversing inventor Professor Evad Flor.
They have DJed and performed alongside The Squidling Brothers Circus Sideshow, The Show Devils, Hellblinki Sextet, Frenchy & The Punk, That Damned Band, The White Ghost Shivers, Environmental Encroachment, Eliza Rickman, Curtis Eller, Duenow, so many others, and Andrew O'Neil from The Men That Will Not Be Blamed For Nothing once commandeered the DJ rig at a hotel party in Michigan. They've performed in New York for The Anachronism, at Trundle Manor in Pittsburgh, in Columbus for Ohayocon, Detroit for Fraudeville, Theatre Bizarre and Wonderland, Saint Louis for Beggar's Carnival, Wisconsin with The Dead Man's Carnival and many more gigs are to come.