Two Nights of Doom and Stoner Metal: Friday May 31 + Saturday June 1. Limited Two Day Passes and Single Day Admission available.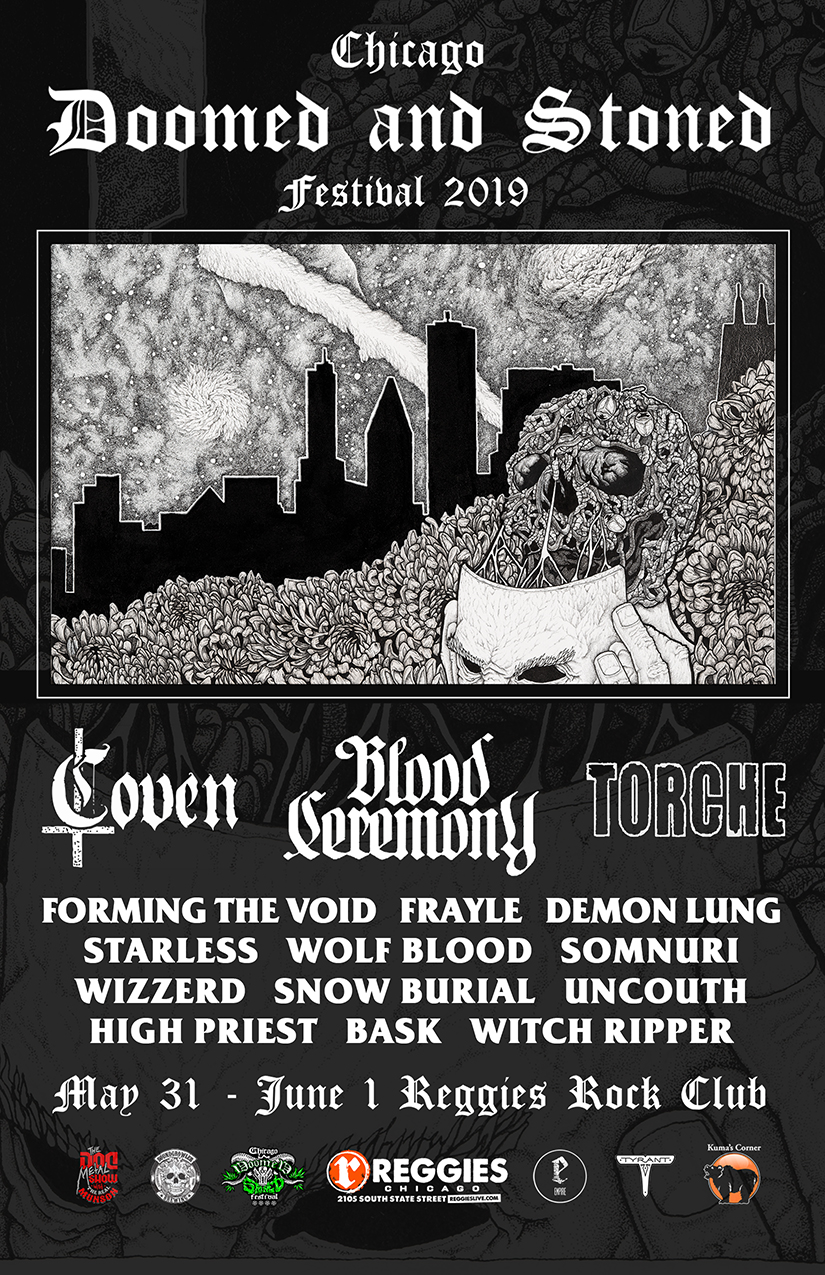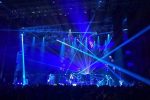 COVEN
Coven is an American rock band with occult lyrics formed in the late 1960s.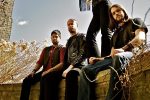 BLOOD CEREMONY
Since the release of their highly acclaimed sophomore 2011 album, Living With the Ancients, Blood Ceremony has been recognised as an internationally regarded live act. Having played main support toGhost on the majorly successful '13 Dates of Doom' US tour, they concluded their debut headline European tour with a sell-out show in London.
After these live performances, Blood Ceremony enclosed themselves within a dank, tomb-like chamber to begin preparations for their third album. After a mind-numbing spell in the analogue womb of Toronto's ProGold Studios, the band is now ready to unveil their newest, and most accomplished, musical offering:The Eldritch Dark.
Recorded and mixed by producer Ian Blurton (Cauldron, Cursed) and mastered by Canadian recording legend Nick Blagona (Deep Purple, Rainbow, Crazy World of Arthur Brown), The Eldritch Dark is a full-length paean to the darker corners of folklore and legend. Containing eight tracks of black magic rock 'n' roll, the album crackles with the excitement of a nocturnal ritual.
Tales of witch-cult gatherings in wooded glens, pacts made in torch-lit abbeys and Victorian magic are accompanied by vintage-style hard rock riffs, snaking bass lines and stirring flute melodies.The Eldritch Dark also sees the band exploring a more folkier side of their sound; most evident in the hymn-like Lord Summerisle and the murderous early Fairport Convention tinged folk-rock epic, Ballad of the Weird Sisters. 19th century sorcerer, Oliver Haddo, makes a return appearance in the riff-hypnotic album closer,The Magician.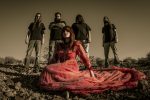 DEMON LUNG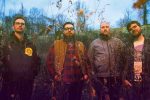 BASK
Progressive; heavy; psychedelic; americana, have all been used to describe Bask. The truth, we are four musicians based in Asheville North Carolina who love making music. We want rhythm heard for miles, melodies remembered for weeks and an honesty and sincerity felt to your bones. Most of all we want you to listen without concern for what you are hearing. To listen only for the sake of hearing.
Esse Quam Videri,
Bask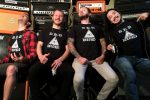 WITCH RIPPER
"Witch Ripper take those Mastodon moments where the band is both heavy AND proggy and extrapolate them into full songs, and the results are positively excellent." – VN of MetalSucks
"The vocals to me sound like if Scott Kelly and Brent Hinds had a homosexual love baby that learned only how to be awesome" – Miasma
"Witch Ripper channels the power of the riff at high-megawatt levels of addictive hookiness, but the music also delivers layers of memorable melodic complexity that make it stand out from the stoner crowd. You'll be swallowed up in hard-rocking, hard-rolling jams one minute, stomped-on hard the next, and swimming off on astral streams the next. Also, it's thick as a brick and heavy as fuck." – I.S.Lander of NO CLEAN SINGING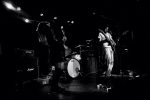 WOLF BLOOD
"Wolf Blood is indeed that brutal–'brutal' as in smack-your-face loud rock-n-roll, amps on fire, packed house, broken glass, cops-breaking-up-the-party brutal." –Homegrown Music Festival Field Guide, 2014
Formed in a dank basement during one of the coldest winters on record in Duluth, Minnesota, guitarist Mike Messina and drummer Jake Paulsrud (Dirty Horse/Dad's Acid) started writing psycho-sludge experiments that sounded too stoned to be metal, and too baneful to be indie-rock. They recruited renown hard-core guitar sorceress Mindy Johnson (The Keep Aways) and magi-roots bassist Brian Wells (Dirty Horse) to flesh-out the menacing sound, and Wolf Blood came to life.
Their seven-song recording debut opens with the haunting single Witch. From there…you're on your own for the next 35 feral, blood stained minutes.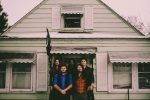 WIZZERD
Doom Metal from the Mountains of Montana.
Recording is done at Black Magick Studios in Kalispell, Montana
Wizzerd is:
Guitar/Vocals – Jhalen Salazar
Guitar – James Ryan
Drums – Sam Moore
Bass – Layne Matkovich
Synth/Audio Wizardry – Wayne Randall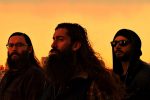 SOMNURI
Drawn out of a unique creative vision and driven by a deep passion for the underground, Somnuri aren't your typical sludge metal band. Fusing swooping melodies with a crushing bottom end, the group transcends boundaries and connects listeners from a breadth of heavy music scenes. While fans of High On Fire, Mastodon and Queens of the Stone Age might fall in love, Somnuri bring so much more to the
table than the mere sum of their parts. Shying away from tropes and committing instead to a determined iconoclastic approach, Somnuri are heavy music for a hated generation.
Old friends and scene veterans united in the creation of this power trio and it shows. The band has an undeniable chemistry, and apparent connections to every band in Brooklyn. Their DIY attitude sees them recording and producing their own records and embracing any venue. This has helped cement them as mainstays in the turbulent Brooklyn heavy music scene. They have found that by removing boundaries has led to an accumulation of styles and influences that allows for the music to flow freely.
Musical liberation was on full display for their self titled Magnetic Eye Records released debut which received rave reviews. One critic went so far as to write, "There is something strangely addictive about this band, the way that they careen forward and their sort of carefree ability to simply crush it. There is a pummeling beauty to the sonic assault of these tracks and an unrelenting ability to crack skulls one punishing riff at a time" Suffice it to say, heavy music listeners near and far are excited for the release of
the bands upcoming split with Godmaker, and absolutely buzzing over the bands sophomore full length, due out in 2019.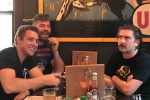 SNOW BURIAL
Snow Burial is a hard hitting post-metal trio from Chicago. Their music is melodic, rhythmic, and brutal.
Formed after a Shiner reunion show, Snow Burial established themselves in the midwest scene and released twin EPs: Oxblood : Siren, and Oxblood : Tides. Through promoting the EPs, and extensive midwest touring, the band earned a reputation for their crushing sound and performances.
Following positive reviews, tours, and airplay, the band released their inaugural LP, Victory In Ruin, in January 2016. Snow Burial continued touring the U.S. and the U.K. in 2017, featuring an opening slot for Scott Kelly and Sanford Parker's project Mirrors for Psychic Warfare, with coverage from Metal Hammer magazine, and multiple blogs. In spring 2017, they proudly released a new song "Burn Down the Crown", on the Unpresidented: DIY vs. Donald Trump benefit compilation.
In early 2018 they recorded at the famed Electrical Audio, crafting a split with Iowa City's doom maestros Aseethe. The tapes are now available courtesy of Hand Of Death Records. The band was honored to play the acclaimed London Desert Fest in May, at the close of their 2nd European tour with Cornwall's own Monolithian. Most recently they were excited to be a part of the first Forever Deaf Fest, a 2-day celebration of Chicago Metal.
Snow Burial are currently completing writing for their second full length, to be recorded at Electrical Audio in 2019.
$50 Two Day Passes
includes admission for May 31 + June 1.