HEAR THE IMMORTAL MOUNTAIN CLASSICS, MISSISSIPPI QUEEN, NANTUCKET SLEIGHRIDE, NEVER IN MY LIFE, DON'T LOOKS AROUND AND MANY OTHERS PERFORMED LIVE BY THE BAND'S DRUMMER, WHO CO-WROTE MANY OF THE HITS. CORKY WILL ALSO SHARE A FEW ANECDOTES FROM THE ROAD. IN HONOUR OF HIS LONG TIME COLLBORATOR, JACK BRUCE, THE SET WILL ALSO INCLUDE SONGS FROM CREAM AND WEST, BRUCE AND LAING.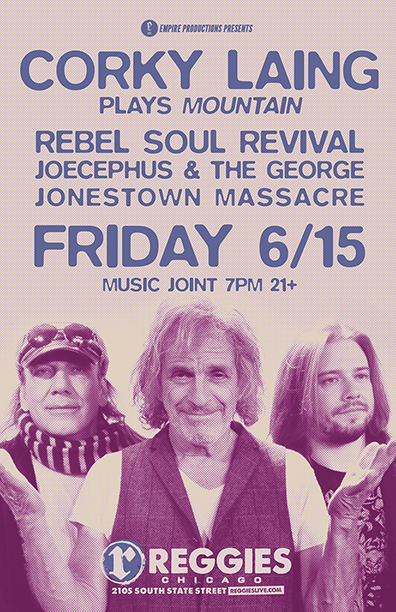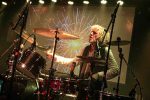 CORKY LAING PLAYS MOUNTAIN
CORKY LAING (CAN) is a drummer, songwriter, singer and a raconteur. He is best known as the drummer of the legendary bands Mountain (1969-) and West, Bruce & Laing (1973-75). Mountain toured and recorded on and off until 2010. In the late 70s Corky released his solo album "Making it on the Streets" that is often cited as an overlooked pioneer of AOR. In the early eighties Corky recorded with an indie band called the Mix and at the end of 1990s he got together with Noel Redding (Jimi Hendrix's Experience) and Eric Schenkman (Spin Doctors) to form the band Cork. In the 90s Corky worked for several years as the vice president, A&R, of Polygram Records, Canada. During that time he produced bands like Men Without Hats and Bootsauce. He also had his own radio show, Under the Rock, in Canada, has published an anecdotal road-stories book, Stick it! and has his one-man show, The Best Seat in the House, a humorous autobiographical production that combines storytelling and music. During the past couple of years Corky has been busy with Playing God: The Rock Opera – a critically acclaimed collaboration with two Finnish philosophers. In 2014 he was awarded the Bonzo Bash Legend Award (following Bill Ward, Carmine Appice and Peter Criss). Corky performs frequently and from 2015 onwards he has been touring across Europe and the US with CORKY LAING plays MOUNTAIN.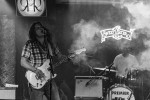 REBEL SOUL REVIVAL
Rebel Soul Revival is a modern take on some age old ideas. Matt Keen is a rocker at heart and has finally formed a band that matches his nature in every way. From soulful, southern rock, with a grit and kick that would rival early Skynyrd and Allman Brothers Band to classic reggae and R&B. Keen brings an intensity that skews the lines between classic and current. This band truly can do it all and prides themselves on a progressive approach to music without forgetting their roots.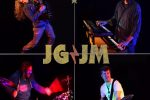 JOECEPHUS AND THE GEORGE JONESTOWN MASSACRE
Blazing a trail out of Memphis, Tennessee, Joecephus and the George Jonestown Massacre are on a roll. Having been referred to as "a cross between Motorhead and Merle Haggard" and having served as opening acts for such diverse artists as Shooter Jennings, David Allan Coe, Jesco White The Dancing Outlaw, Jim Dickinson, Unknown Hinson, Green Jello, Scott Biram, The Reverend Horton Heat,H. R. of the legendary Bad Brains and many more. Joecephus and company are ready for full auditory assault in any venue that can take it. Exhibiting a tireless work ethic, the band has played Honky-tonk venues as well as Punk/ Metal clubs throughout the tri-state area. They have created a unique style by mixing "outlaw" country sounds with rockabilly rhythms in combination with hardcore metal drumbeats, blurring the boundaries of country, metal, and punk. Rigorous time spent in the studio and on the road has not prevented the band from finding time to write and record a song for the soundtrack of the movie, "The Importance of Being Russell". "Cityfied," was used in this film while the song, "Going Back to Memphis" was featured on the compilation CD, "Yells from the Crypt" from Gravewax records.Another movie, "Grim Sweaper" uses their song "Quittin' Time" Featuring members who come together from a prestigious list of some of Memphis' finest bands, this is just the beginning for a band that will be tearing shit up for a long time to come. Do yourself a favor and experience the electrifying energy of Joecephus and the George Jonestown Massacre when they roll through your town.