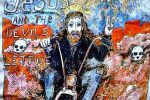 WILD JESUS AND THE DEVIL'S LETTUCE
Wild Jesus and The Devil's Lettuce Family Party Band is a community of musicians with the uncanny ability to surprise you every time they take the stage. As one might expect from such a strangely named group, Wild Jesus' sound ranges from noir waltzes all the way to effects laden, impressionistic, psychedelic grooves.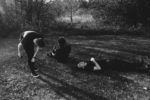 COCOA GREENE
Cocoa Greene are a 3 piece rock band from Chicago, IL, formed in 2014. The band consists of Carlin Hobbs (lead vocals, guitar, keyboards), Maxwell Harris (Bass), and Alex Kennedy (Drums).
Cocoa Greene are under Press Pot Recordings (Dark Matter Coffee) and released their debut album, Hypnagogia, in 2019, showcasing the bands dramatic guitar riffs, chunky bass, and classical influences.
Cocoa Greene embodies a vast collection of sounds. Greene rebased their debut album inspired by Dali's "The Persistence of Memory". This album follows the journey of romantic love in an unforgiving world. It begins by utilizing spatial textures to illustrate the dream-like state that is falling in love, one that is seemingly free from the restrictions of time. The album matures into a chaotic symphony when the romance meets reality, and crashes in a life that is socially constructed and structured religiously around the clock.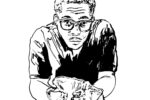 BIG GIDZ & GUEST