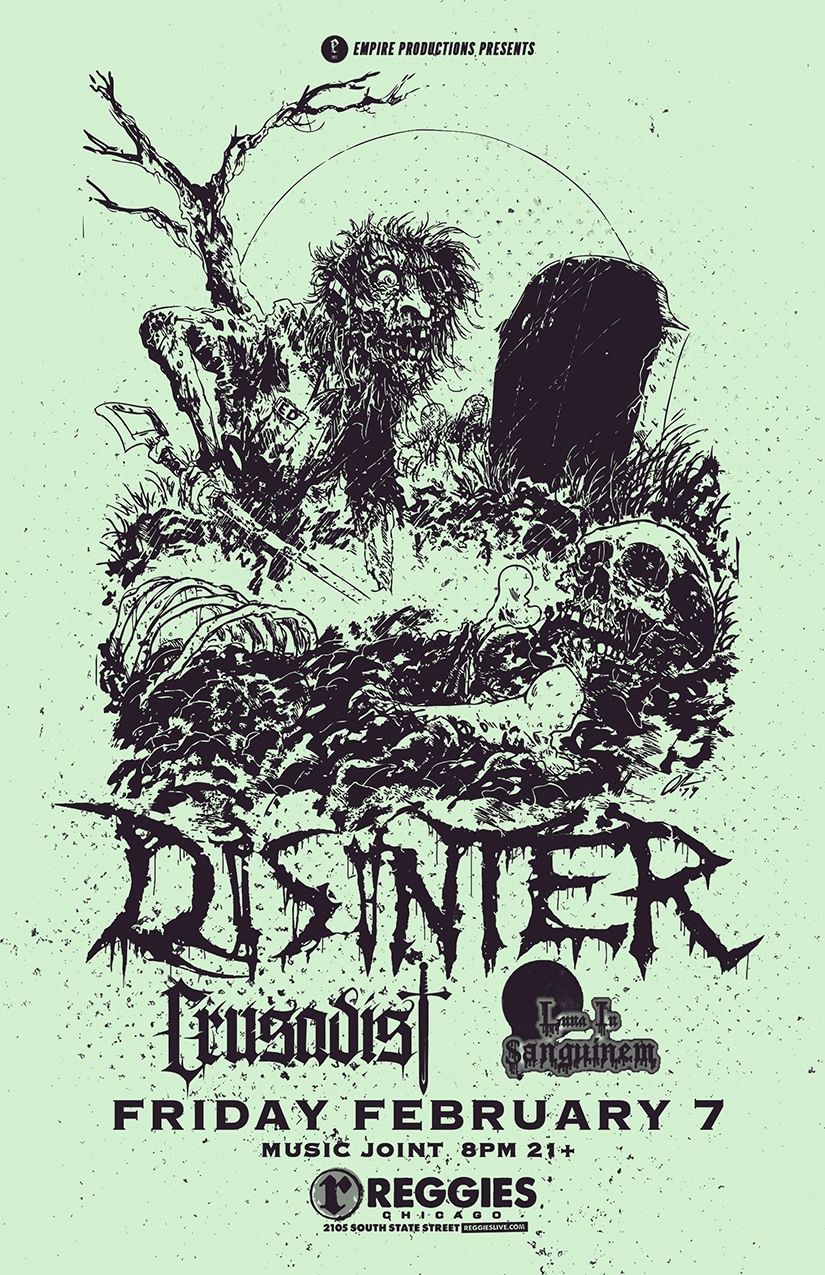 DISINTER
Brought into existence in 1990, DISINTER can be described as old school thrash/speed metal with 90's death/grind and blackened metal influences. The band released their debut full-length studio album "Desecrated" in 1997. With a few demos preceding, DISINTER has since released 3 more full- length studio albums. With 1 in the grave, unreleased. With lyrical topics such as the occult, zombification, demons wizards and warlocks, religious beliefs, pain and suffering, pent in hell, the maestro's of misery have truly created sonic soundscapes of torture, death, and terror!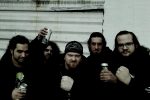 CRUSADIST
Thrash Metal, Death Metal, touches of Traditional Heavy Metal, loaded with melodic leads, dipped in Darkness and topped off with Raw Aggressive Vocals!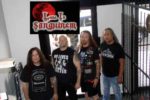 LUNA IN SANGUINEM
Extreme Death Metal Band Orginal from Illinois and Wisconsin Border. Dedicated to entertaining those who love Heavy Music!
Members:
Mike Eisenhauer – Guitar & Vocals
Patt Maxwell – Drums & Vocals
Rod Valdez – Bass Guitar
Robbie Rigney – Guitar