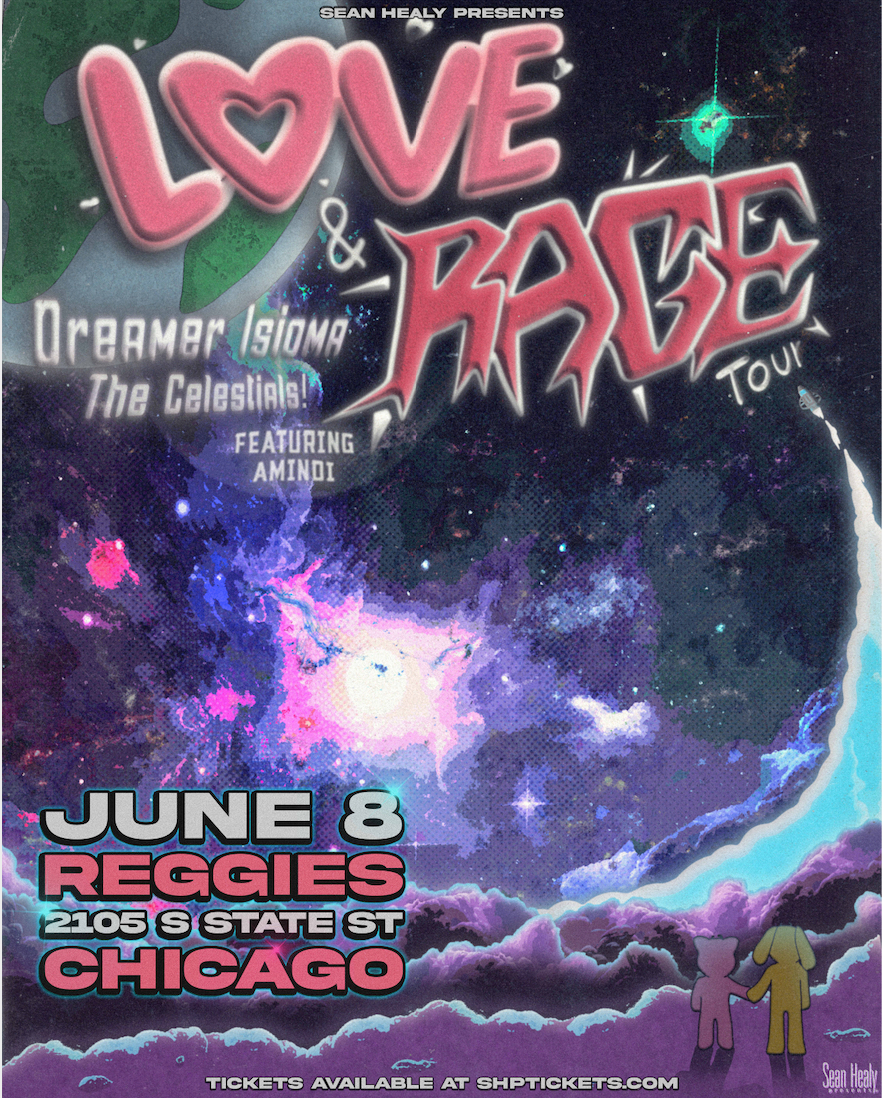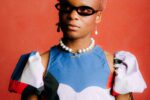 DREAMER ISIOMA
Dreamer Isioma (they/he) their debut album, Goodnight Dreamer, arriving February 23. The out-of-this-world project from the Chicago-based Nigerian American artist centers on Dreamer, a stylish character who embarks on a multi-dimensional expedition through time and space to solve the questions they have about their existence. A kaleidoscopic journey of popular music history, the album sees Isioma exploring a multitude of genres from Afrobeats (a nod to their heritage and the fact that the earliest humans originated on the African continent), to 1950s rock 'n' roll, '70s funk and R&B, and eventually, modern pop and electronic music. Through this story, the 21-year-old lays out his own personal misadventures in love, self-identity, and achieving their dreams—unafraid to sing frankly about their uncertainty and mental health, while still boldly claiming their self-worth. Possessing cool confidence and the sensitivity of a heartthrob, Isioma offers a new archetype of relatable stardom and paints his own vision of
the genreless future.
Isioma started conceptualizing Goodnight Dreamer in 2020, around the time he released his breakthrough debut EP, Sensitive, whose groovy and audacious title track later went viral onTikTok. The track has since clocked over 80 million streams, landed Dreamer on Rolling Stone'sBreakthrough 25 Chart ranked at #6, and hit #1 on Shazam's Predictions 2021 Chart. Single, broke, and overwhelmed from navigating early internet fame, he imagined himself traveling to other dimensions. Throughout the rest of the year, even while promoting their second EP, The Leo Sun Sets, they fueled their curiosities by researching outer space, time dimensions, the ocean, and existential philosophies.
These ruminations are the backdrop to the narrative of Goodnight Dreamer, which opens with "StayUp!" a psychedelic Afrobeats song that sees Isioma urging someone to manifest their dreams in their waking life. The explosive track "Sunset Drive" captures Isioma's exceptional tenacity and celebrates their newfound sense of self. By the time the project gets to the dreamy pop-R&B closing title track, Isioma ends with the message that it's now safe to fall into slumber, which he describes as a metaphor for being reborn, because the journey is complete.Goodnight Dreamer indicates growth for Isioma, who recently publicly announced that they are taking on the name of the Dreamer character for themself. "I'm becoming who I want to be," they explain. The conceptually expansive project is an audacious step toward Isioma's broader
goal to "be someone who shifts culture—whether that be the culture of me being Nigerian, or the culture of me being queer, or the culture of me being Black in America," as he puts it. It's clear that Isioma is already on the way to achieving this mission, since Goodnight Dreamer tells the tale of them actively turning their dreams into reality.
The young phenomenon has solidified himself as one of today's most exciting artists through their meteoric rise. Isioma has amassed 100 million career streams across catalog and become a bonafide critical press darling, lauded by Rolling Stone, Complex, Billboard, Pigeons and Planes, Nylon, them., Wonderland and many others. Additionally, Isioma recently wrapped their debut headlining US tour including explosive performances at Lollapalooza, Austin City Limits and others.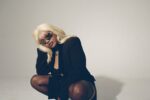 AMINDI
singer/song-writer from inglewood. i used to go by Amindi K. Fro$t, now it's just Amindi.