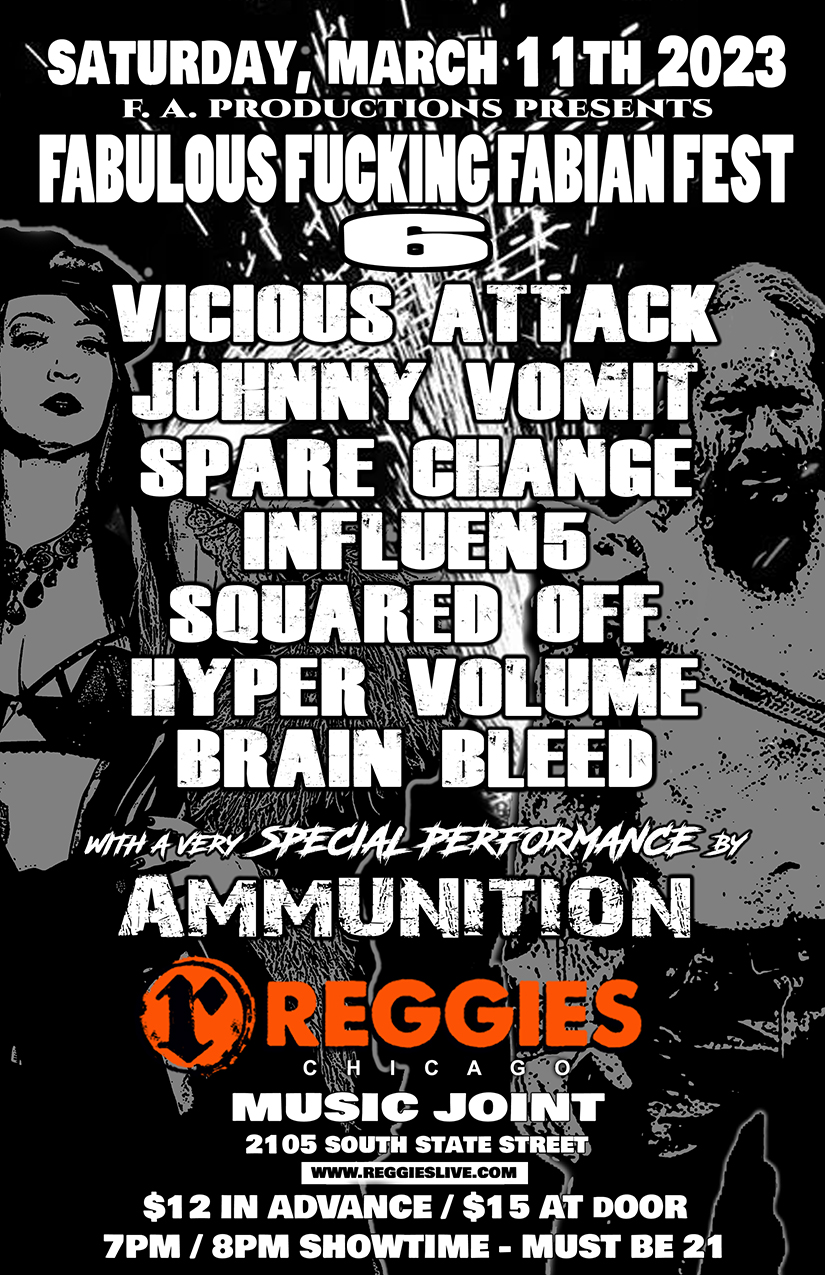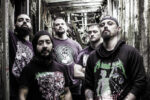 VICIOUS ATTACK
Vicious Attack is an extreme thrash metal band from the southside of Chicago, Illinois. Formed during the summer of 2007, the band immediately made their presence known playing shows through the city and suburbs. In January of 2008 Vicious Attack recorded a two track demo with Bob O'Connor of Creature Feature Studios and distributed it through the area. They continued to hammer out shows throughout Chicago-land, playing major venues like Reggie's Rock Club and The Beat Kitchen, and continued to cement their reputation as a fierce, energetic live act. In March of 2009 Vicious Attack recorded their Blade of the Reaper EP. Engineered by Bob Pop and Mike at Gunpoint Studios and mastered by Joe Diliberto at Tonal Eclipse Studios, Blade of the Reaper showed the band progressing into a faster, more focused sound. Vicious Attack released their first full length album, Declaration Of War, on April 10th, 2021.
Vicious Attack has had the pleasure to share the stage with D.R.I., Evile, M.O.D., Havok, Hatchet, Jungle Rot, Degradation, Lair of the Minotaur, Merciless Death, Lazarus A.D., Bonded by Blood, Early Man, Exmortus, Diamond Plate and many others.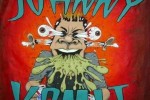 JOHNNY VOMIT
Since Johnny Vomit's inception in December of 1986, the band has created quite a name for itself with its patented brand of musical mayhem. Hailing from Chicago's South Side and south suburbs, Johnny Vomit has attained cult-like status through numerous frenzied live gigs, one-of-a-kind drunken blowouts, and a 1989 demo that unleashed the band throughout the underground.
Influenced by mid-80's speed metal, hardcore and punk rock, the band was formed by John and Roman while attending Northern Illinois University in DeKalb, IL. John took the name Johnny (from his high school screw around band John Doe) and Roman contributed the name Vomit (from his high school project Vomit) to arrive with the moniker Johnny Vomit. Venom, Discharge, D.R.I., Black Flag, Meatmen and the Mentors are cited as the bands's early influences.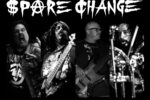 SPARE CHANGE
Spare Change was originally formed on the south-side of Chicago in 1989. The band plays their own unique style of raw hardcore punk / metal crossover. Through hard time and many lineup changes singer Bryan 'Chump Change' Robertson has managed to keep the beast alive, putting out over 20 releases in the process. The current lineup of Bryan on vocals, David Grek on guitar, Al Salad on bass and Fabian Arroyo on drums is the strongest to date. In 2013 the band put out their first release with its current lineup, Crash and Burn. This EP contains four tracks of straight up, ripping crossover and is the first sign that after 25 years Spare Change is still as relevant and as they were when they first started making a rauncous noise back in '89.
Spare Change has had the pleasure to share the stage with the likes of D.R.I., Dead Kennedys, Grim Reaper, Riot, Black Death, Iron Reagan (Municiple Waste), The Addicts, The Casualties, Verbal Abuse, Fang, Toxic Reasons, Raw Power, The Effigies, CJ Ramone, The Mentors, Macabre, Helstar, Poison Idea, M.D.C., Necrophagia, Venom (inc.) and many others. They were the only punk/metal band to play the Taste of Chicago in 2001 and are currently working on there new album "Bonded By Beer"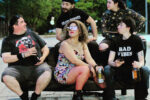 INFLUEN5
INFLUEN5 was established in Chicago, IL in 2021 inspired by the sounds of Metal, Rock, Jazz, & Opera. With their raw, energetic and melodic sound INFLUEN5 is soaring and hungry to get to the top. Yan (bass), Lucy (lead singer), Dave (guitar), Alicia (Vocals, Sax, & Keys) and Fabian (drums) are rebooting Alternative Rock for a new generation of listeners.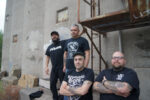 SQUARED OFF
Squared Off is a 4-piece street punk band hailing from Chicago. These guys bring out some of punk's forgotten ideals of brotherhood, pride, a voice to fight for your rights, and the words of the working class. Squared Off 's music gives you the sense of kinship with the understanding of the struggles of society today.
For over 26 years SO has been in the punk rock scene through the Midwest, Eastern Coast and Southern part of the US. SO can be seen playing in large national venues or the local dive bar where they have been writing, recording, traveling and performing with some of all kinds of subculture genres and all type of bands.  
With the latest line-up with Hoser – Guitar-vocals, Nomi – Bass-vocals, Tony – Guitar-vocals and Fabian – Drums, the group have recently recorded and produced a 5 song EP on vinyl titled, "We the People and a full-length record "Glory Days". SO is constantly ready to deliver music that is themed for the common person and those who do not have a voice. Working Class and the oppressed unite!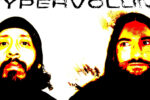 HYPERVOLUME
HYPERVOLUME is a heavy metal experiment being conducted by two humans whose talents have been forged in the crucibles of Chicago's heavy music scene. These expert alchemists blend sludge, doom, death, and thrash metal with elements of psychedelia and punk to create a uniquely intense experience.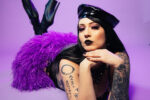 AMMUNITION
(Burlesque Dancer)
Ammunition is co-founder of the performance troupe SS-Triple X. She has been gracing Chicago's stages as an independent performer since 2006. She specializes in neo variety burlesque, feather, parasol, silk fan and LED isis wing dances, fire-eating and breathing, palm torch, angle grinder acts and body modification rituals. Merging visual percussion with power tools, Ammunition leaves the audience hot in their seats!
Ammunition holds residency at Chicago's most notorious party, Porn and Chicken Dance Party! She is a resident performer at Debonair Social Club's No Tell Motel produced by Sammy Tramp! She is an active participant in Chicago's Burning Man Community and in Black Rock City. She also was featured grinding sparks for Steve Aoki, Skism, Derrick Carter, Figure, Buku, Felix Da Housecat, Tommie Sunshine and Ghastly! You may have even spotted her onstage grinding for 2011- 2014's Northcoast Music Festival, Wavefront Music Festival, Spring Awakening Music Festival in 2012-2016, Life in Color and Reaction NYE at Rosemont! She has returned to the stage in Madison for the Fire Ball Masquerade for 4 years in a row and will be returning 2017! She made her Show Me Burlesque debut in St. Louis and Snake Oil Festival in NOLA in 2016!
She was nominated, competed and won the Performing Artist of the Year award from Chicago Raw Artists in 2011. She also won Best Gogo Dancer of 2015 for Chicago Nightlife Awards!
Ammunition is fire and grinder insured through Specialty Insurance Company.
She is locked and loaded, she is Ammunition.