Proceeds from money raised will go to support T1 International in their mission to support communities by giving them the tools they need to stand up for their rights so that access to insulin and diabetes supplies becomes a reality for all.  With more than 40 million people around the world living with type 1 diabetes, there is a large proportion who live in places with inadequate health care or who are underinsured.  T1 Fest hopes to use the power of music and community to do our part so that one day we can live in a world where everyone with type 1 or Type 2 diabetes – no matter where they live – has everything they need to survive and achieve their dreams.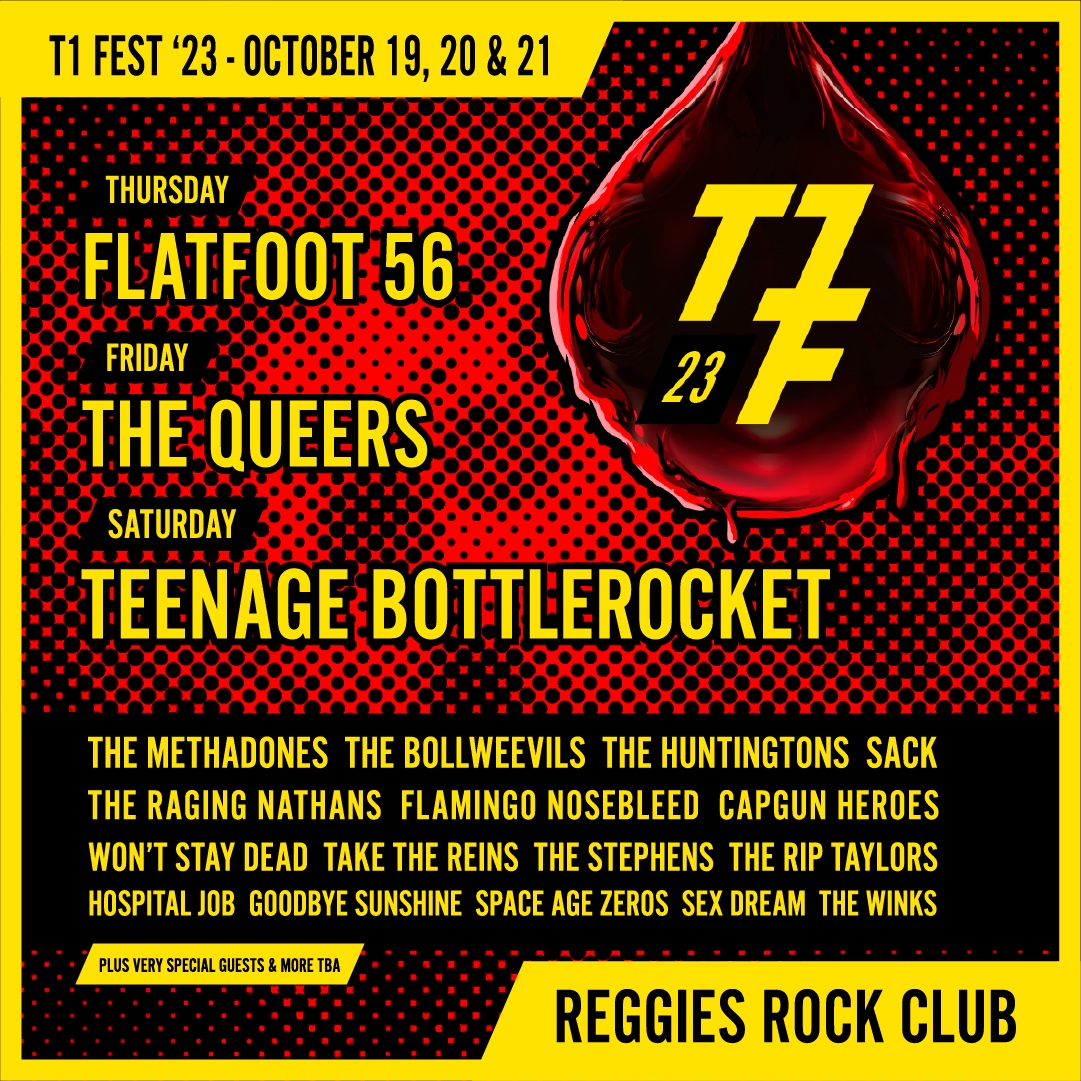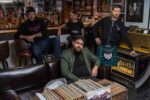 FLATFOOT 56
Playing a positive-natured brand of hardcore-tinged Celtic punk, Flatfoot 56 has been unleashing itself upon America and the rest of the world for over 20 years now. Forming in 2000, the Chicago natives achieved nationwide attention with their first two label-backed records, 2006's Knuckles Up and 2007's Jungle of the Midwest Sea. These releases built on a heavy dose of previously established regional notoriety, helping the band gain steam early on.
While each record received its fair share of acclaim, the quintet exploded onto a new level with 2010's Black Thorn. Landing the band on a total of 9 Billboard Charts, Flatfoot 56 proved it could consistently reach an expanding audience while treading in a genre not often associated with widespread success. This success was advanced even further with song placements in the hit TV series
"Sons of Anarchy" and the video game "Watchdogs".
After the success of "Blackthorn" Flatfoot hit the studio yet again in 2012 to record their Paper and plastic records backed "Toil" album. This album would further solidify the band as a consistent force to be reckoned with.
Flatfoot 56's latest full-length album, entitled "Odd Boat", was produced by Matt Allison at Atlas studios in Chicago. "We decided that since the last experience at Atlas Studios was so beneficial, we wanted to repeat it," Bawinkel said. "We have been friends with Matt for a few years now and we love the work that he and his studio engineers do."
"Odd Boat" was a self-released album. "We have been working with labels so long that we decided that we wanted to have more of a say in how our music gets distributed and promoted. We are excited about this next season," Bawinkel said. "As a band we have all grown a lot over the years and we wanted to stretch ourselves even further. Self release is a good way to do this."
In 2018, Flatfoot 56 released the E.P. "The Vancouver Sessions". In this E.P., they restyled and recorded original songs from multiple albums acoustically. Some fans prefer these acoustic versions over their original versions as they highlight and emphasize the great storytelling element of these ballads.
In 2022, Flatfoot 56 released their first Split E.P. They joined forces with the amazing band,The Rumjacks, and each released three new and original songs. They are available on vinyl, for digital download, and playing on Spotify and other streaming services.
Frontman Tobin Bawinkel (vocals/guitar) is now set to lead Flatfoot 56 back into the studio. Armed with his brother Kyle (bass), along with their original piper Josh Robieson (bagpipes/mandolin), and Dan Alfonsi (Drums), Flatfoot 56 is in the process of writing their 8th full-length studio album.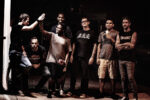 HUNTINGTONS
WITH A HEALTHY LIST OF RECORDS UNDER THEIR BELT, DATING BACK TO 1996, HUNTINGTONS RELEASED THEIR 8TH FULL-LENGTH ALBUM ON JANUARY 31ST, 2020. THEIR FIRST IN NEARLY 17 YEARS.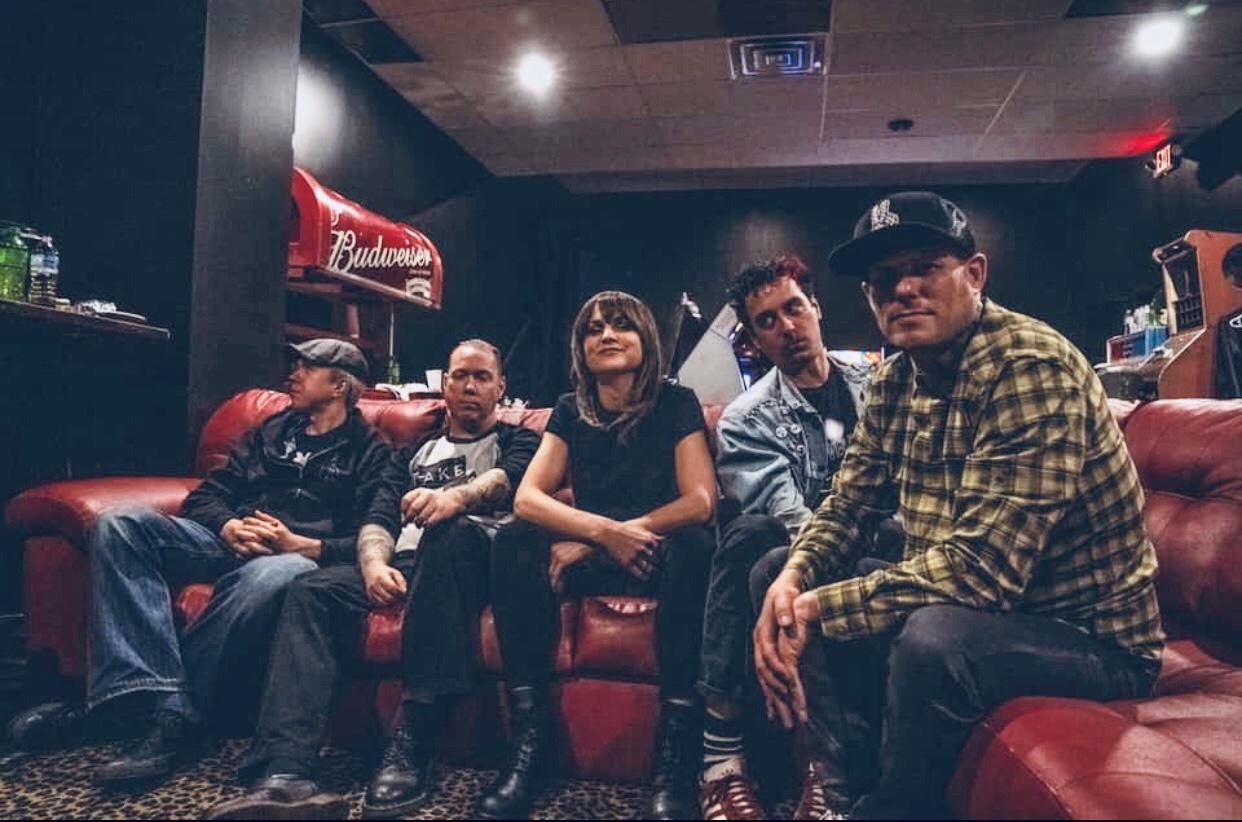 TAKE THE REINS
TAKE THE REINS is a Chicago area alt punk band who, in 2017 and 2018, recorded and released their debut album "Addiction by Subtraction".
Called "an explosive mix of Joan Jetta and The Pretenders",
frontwoman/vocalist Courtney Boyers & crew churn out 12 hard-hitting
tracks exploring varying themes on addiction, despair and defiance.
Don't miss out on this eclectic mix of songs that doesn't let up, from
start to end.
In 2018-2019 Take The Reins began touring the midwest on their release
Addiction by Subtraction playing with many local and national tour acts.
Including a trip to FEST in Gainesville FL
Take The Reins signed with Flat Aht records in 2021 and put out their sophomore
record "Im At Your Door" and have been out promoting and touring on it since its
release in the fall of 2022.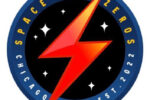 SPACE AGE ZEROS
DROP THE HERO AND GET WITH THE ZERO
Space Age Zeros are a Chicago area power pop / pop punk hybrid. The band is made up of many scene veterans from bands such as Naked Raygun, the Bomb, Bollweevils, Oblivion, I Love Rich, Urban Idols and more. 
 Recommended for fans of Screeching Weasel, Material Issue, Ramones and Cheap Trick.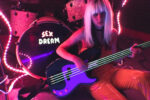 SEX DREAM
Ramones style punk rock haunted with twee pop lurking in the background. Fronted by Maria Surfinbird. Straight out of Chicago suburbs