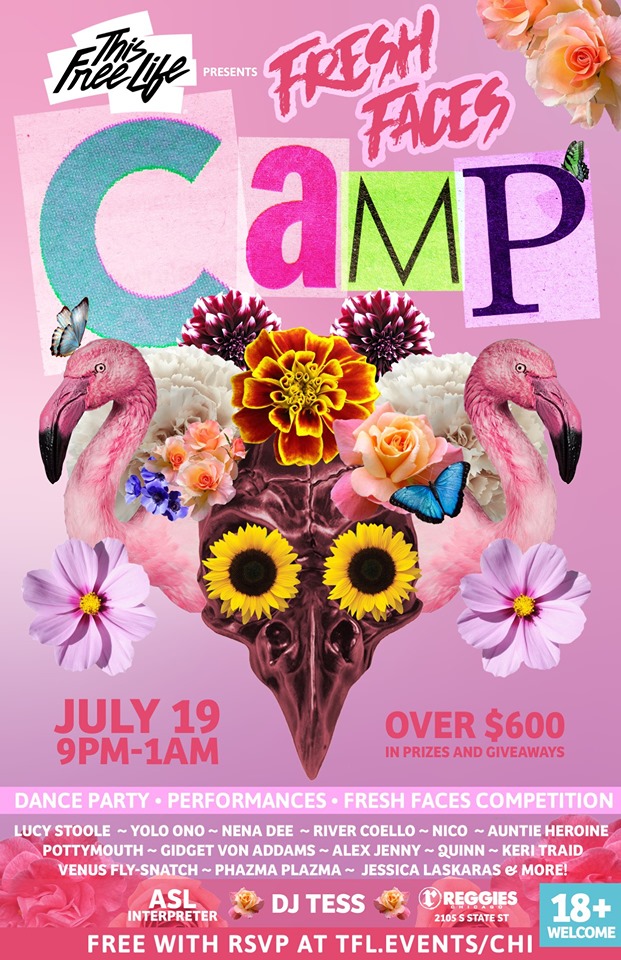 Fresh Faces: The category is CAMP
Fresh Faces is returning with the theme CAMP!
Join us on Friday July 19 for an evening of extravaganza.
Dance Party, Performances & or course the "Fresh Faces" competition.
Hosts
Lucy Stoole
Yolo Ono (Toni Villaseñor)
Nena Dee
River Coello
Nico
Auntie Heroine (Stephen Ramberg)
Mikki Miraj
Pottymouth (Michael Gray)
Gidget Von Addams
Alex Jenny
Quinn Hegarty + more!
Music from DJ Tess
18+
Free event with an RSVP & check in
Sign up to compete
The winner receives a custom created piece from Yolo Ono