Live Sets By:
The Gtw | Chandler London | Kami De Chukwu | Impolite Society
Sounds By:
Beng Fang + Devin Hudson + Iggy + Pose Down
In by 11:00pm $5 | After 11:00pm $7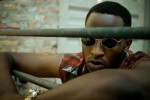 THE GTW
The Gtw (Greater Than Wealth) is a kid with a fiery passion for hip hop, afro breaks and alluring synths. He was born in Chicago to two Nigerian Immigrants. He quickly got immersed in the culture of his native ibibio tribe. The sound of up tempo nigerian music flooded his household on a daily basis. "I guess all those years of listening to my parent's favorite jams influenced the type of  music to do," says the Chicago born musician.
This 20 year old producer/writer has worked with many in the indie music scene.  His music fuses house with hip-hop and other worldly elements which helps propels his music to an innovative standard. His buzz is steadily rising and he is getting looks as the next rap artist to push the envelope of creative music not only in Chicago, but everywhere in the world. His ability to perform with incredibly high energy is one of the reasons why he is gathering loads of people on his supporter bandwagon.
He created his first solo project "Dont Smoke The Cigarette" as celebration music for the world cup. The Gtw's debut release has  gotten allot of good reviews from notable magazines and websites such as MTV Iggy and Art Nouveu. Sgt Tibs from Chicago Now says, "Don't Smoke The Cigarette is one of the more impressive mixtapes I've heard." URB MAG calls the mixtape, "A project with an eclectic mix of beats and rhymes." The project features collaborative efforts from such artists and producers as Sunny Norway, Zip Justin Warren and  Braxton Holmes. With singles such as "Running all my life" and "Blow Me Away," he is definitley giving the listener a quality hearing.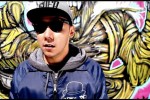 CHANDLER LONDON
As a Hip Hop artist representing the Pilsen neighborhood of Chicago, Chandler London is a passionate Emcee determined to share his vision with the world. With initial influences stemming from Ritchie Valens and the raw energy seen in DMX's Ruff Ryders' Anthem, Chandler has found new inspiration within acts such as Jay Z, Andre 3000, Ghostface Killah and Big Pun. His sound is rooted in authenticity, being one who writes lyrics in his head opposed to the pen and pad; he's meticulous in the construction of a song, which produces an honest and relatable dynamic to the music. Chandler's rhymes channel insight from past and current experiences, while utilizing Synesthesia (the ability to see sound) in his creative process that helps him become closer to his music, saying he needs to, "Listen to the beat, the words are there, I've just got to find them."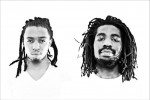 IMPOLITE SOCIETY
ImpoliteSociety is a Freeform Hip-Hop group, comprised of Westley J. Parker & ELEE and DJ Fess Grandiose. The triad has been circulating throughout the bubbling indie Hip-Hop scene of the Mid-West; building a brand based on work instead of the usual hype. For over a year they've been rocking Chicago's premiere venues and the party circuits alike, moving crowds with their in-your-face live performances and clever yet straightforward lyrics reminiscent of golden era MCing with a Punk ethos.