Halloween Edition – costume contest prizes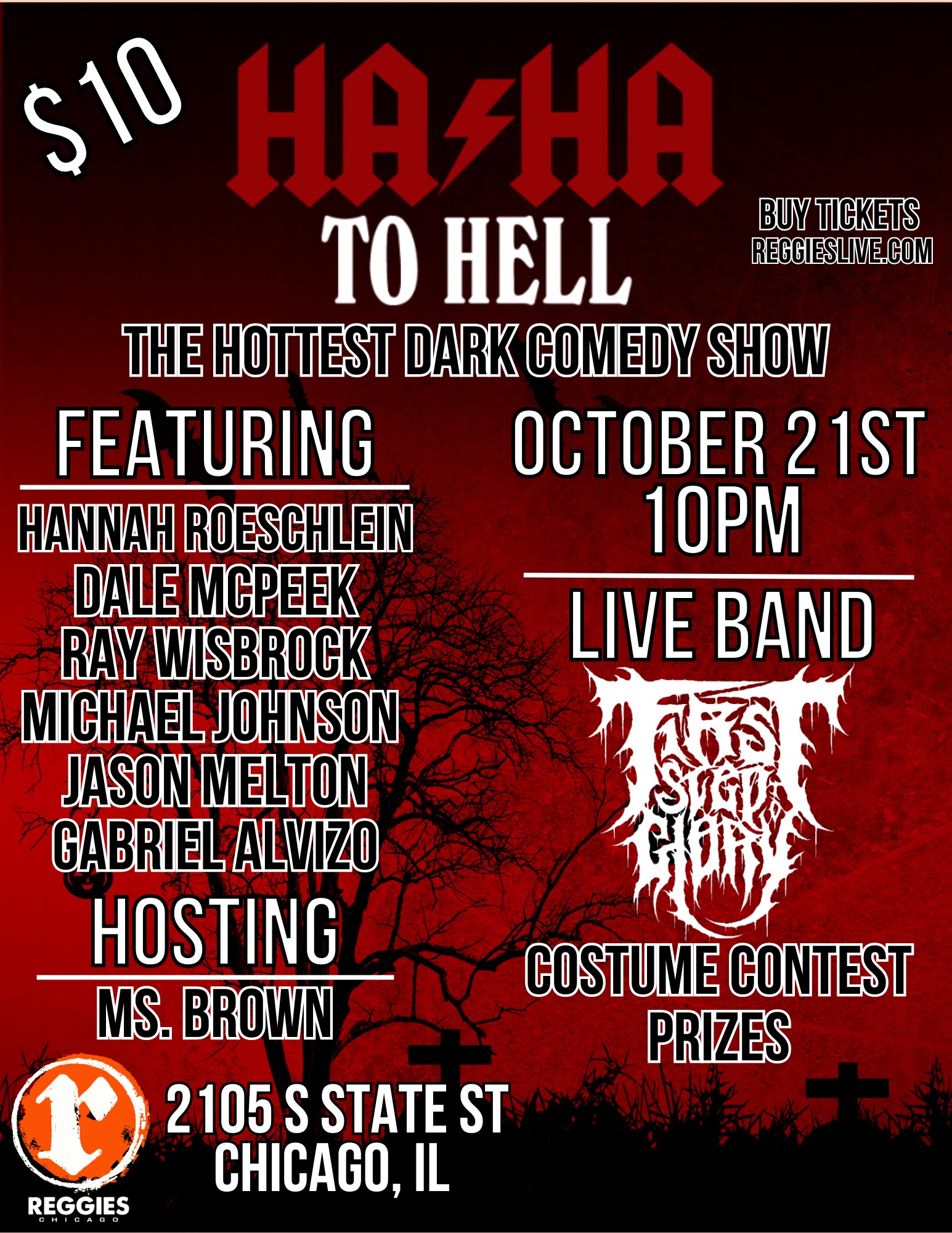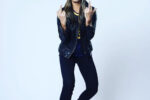 HANNAH ROESCHLEIN
Hannah Roeschlein has been a nationally touring comedian for 6 years now. Hannah is an Indianapolis native, now Chicago-based comedian. She frequents stages such as Laugh Factory, The Stand, Almost Famous, Helium, and The White Rabbit. She has an album coming out on October 31st under 800 Pound Gorilla Media.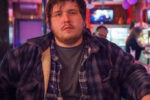 DALE MCPEEK
Dale covers everything in his comedy, from day to day silly nonsense to real life issues and has a way of weaving them together perfectly. While he has a mic in his hand he consistently delivers every word with a daring truthfulness. He regularly performs at clubs all over Chicago and has opened for many touring headliners such as Martha Kelly, Robert Kelly, Doug Stanhope and has went on the road as Louis CK's opener. His album My Mother's Son recently debuted at #1 on iTunes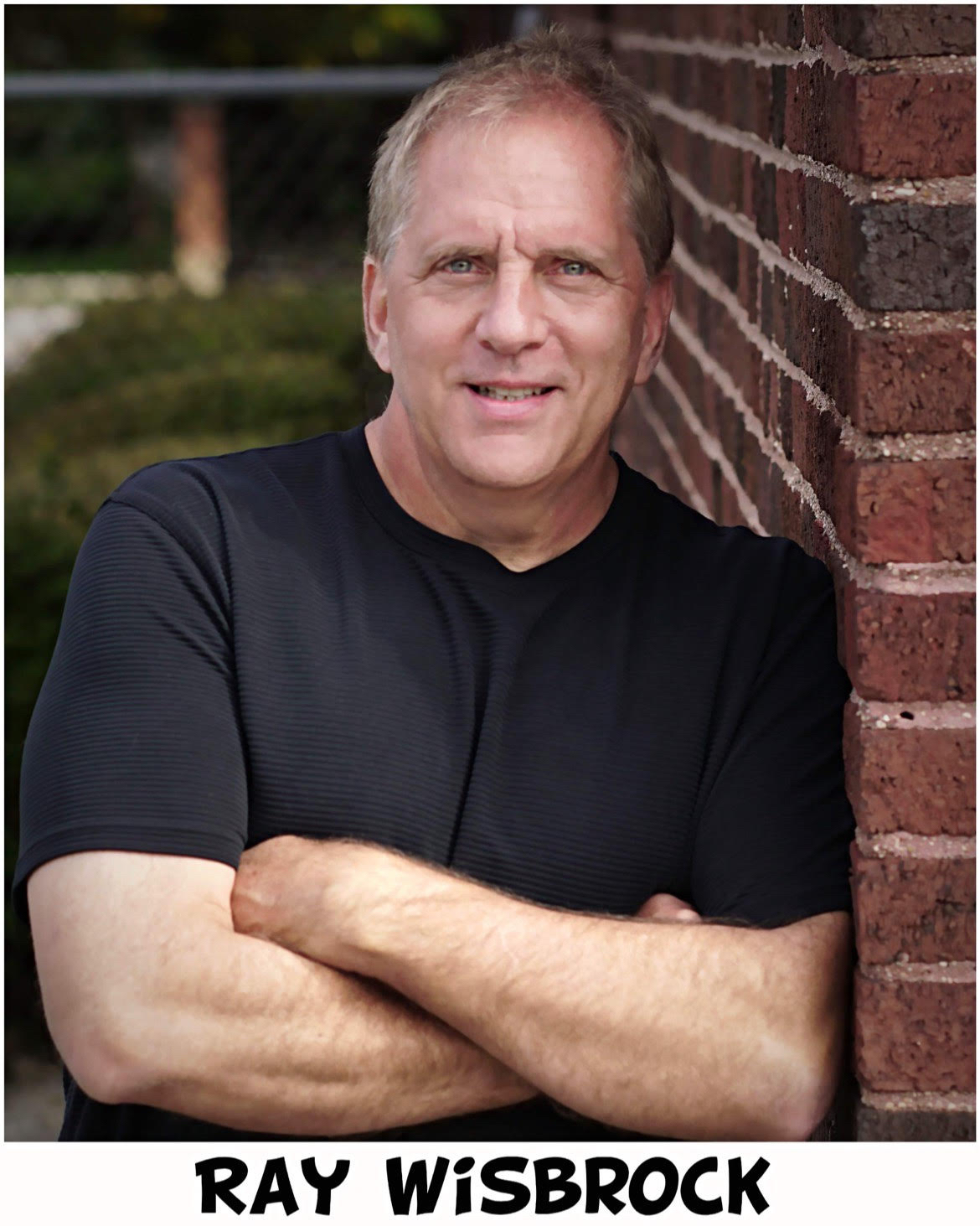 RAY WISBROCK
Ray Wisbrock is a Chicago-area comedian who has performed throughout Chicago at Laugh Factory, Zanies, Chicago Improv, Milwaukee Improv, Comedy Bar as well as the suburbs and nearby states. He has performed with Ian Bagg and Adrienne Iapalucci at the Milwaukee Improv and Zanies Chicago respectively. He was also selected to perform at the inaugural World Comedy Expo in March 2022. Wisbrock's unique delivery of his intelligent dark comedy has helped make him a fan favorite.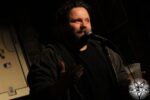 MICHAEL JOHNSON
Michael Johnson is a Chicago based stand up comedian, writer, drinker and has lived in the city his entire life. Known as the punk rock comic he has produced many different shows throughout Chicago, most notably "The Open Heckle Mic." You can find him either at a bar performing comedy, rock club producing comedy, or at a dive bar drinking. TRIPLE THREAT!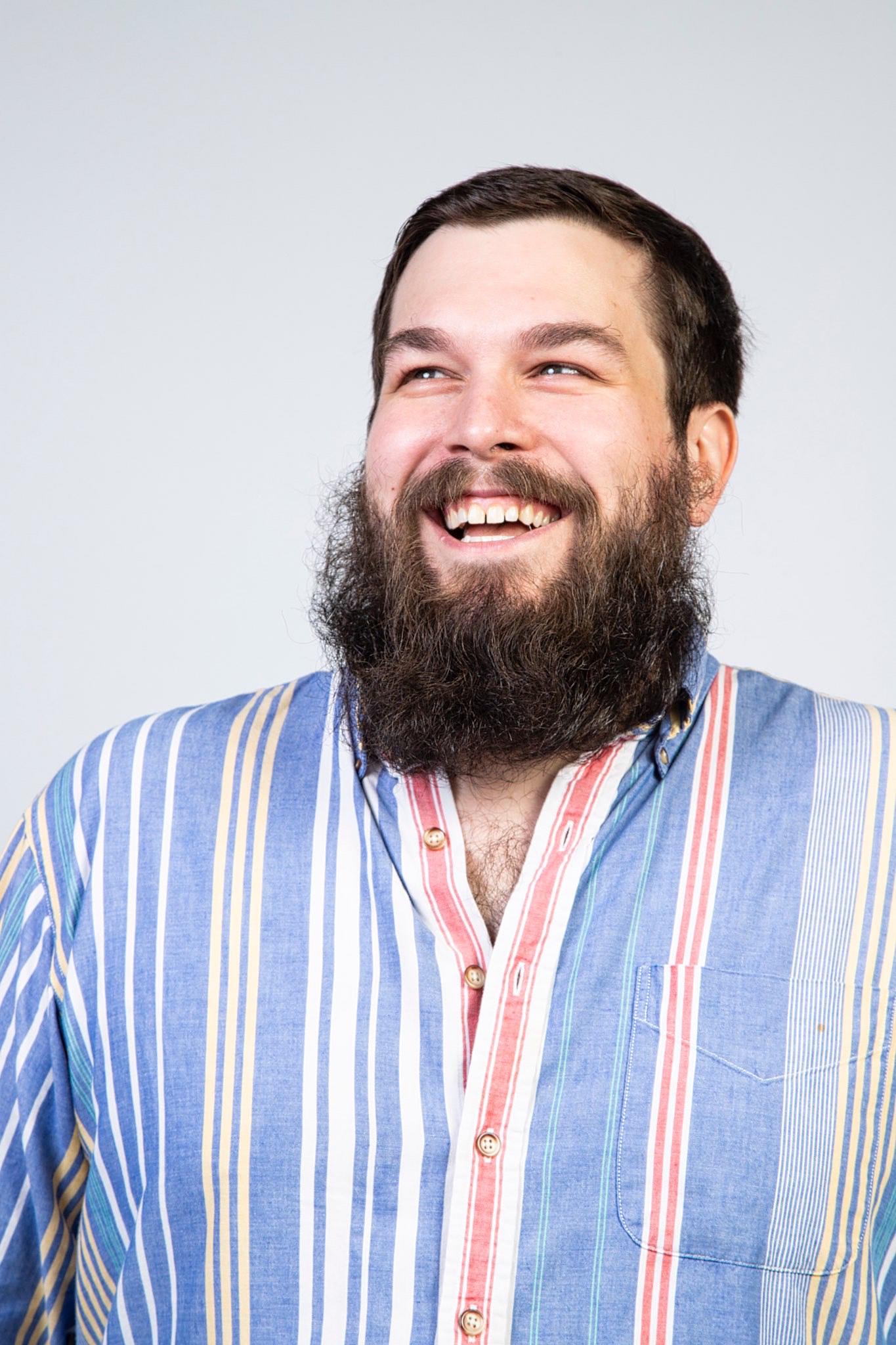 JASON MELTON
Jason Melton is a Chicago-based comedian that performs at clubs and bars all over the country. His comedy has been described as charming and funny. Check out his sketch show Cocaine Murder Jam or the Bad Comedy Podcast.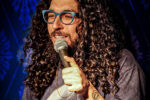 GABE ALVIZO
(Lincoln Lodge)
Gabriel Alvizo is a Chicago based Stand-Up Comic. Known for his quick wit and sharp humor. He has performed in comedy clubs all over the country including; The World Famous Comedy Store in Hollywood. He's made a name for himself in the roast battle world, battling and performing in multiple leagues in some of the most iconic comedy venues in the country. His years of stand up and roasting make for a high energy performance.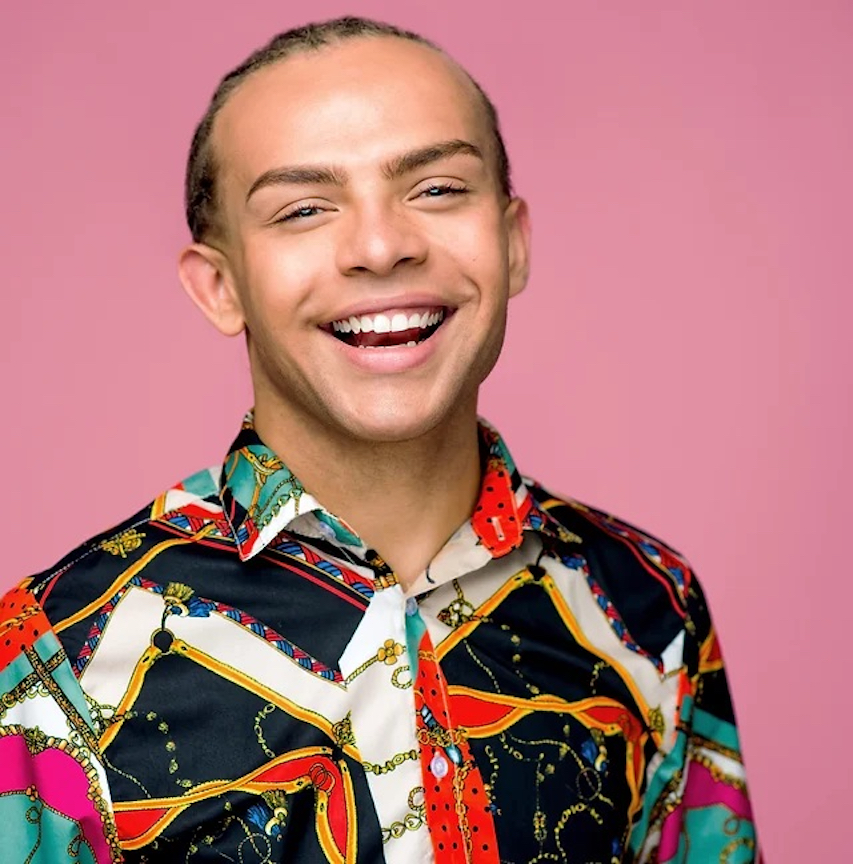 MS. BROWN
Ms. Brown is a comedian, singer, and host based in Chicago, Known for his rapid fire tongue, incisive crowd work, and  improvisational fancy, Ms. brown can be seen performing at Lincoln Lodge, Laugh Factory, Comedy Bar, and other live performance venues throughout the Chicagoland area.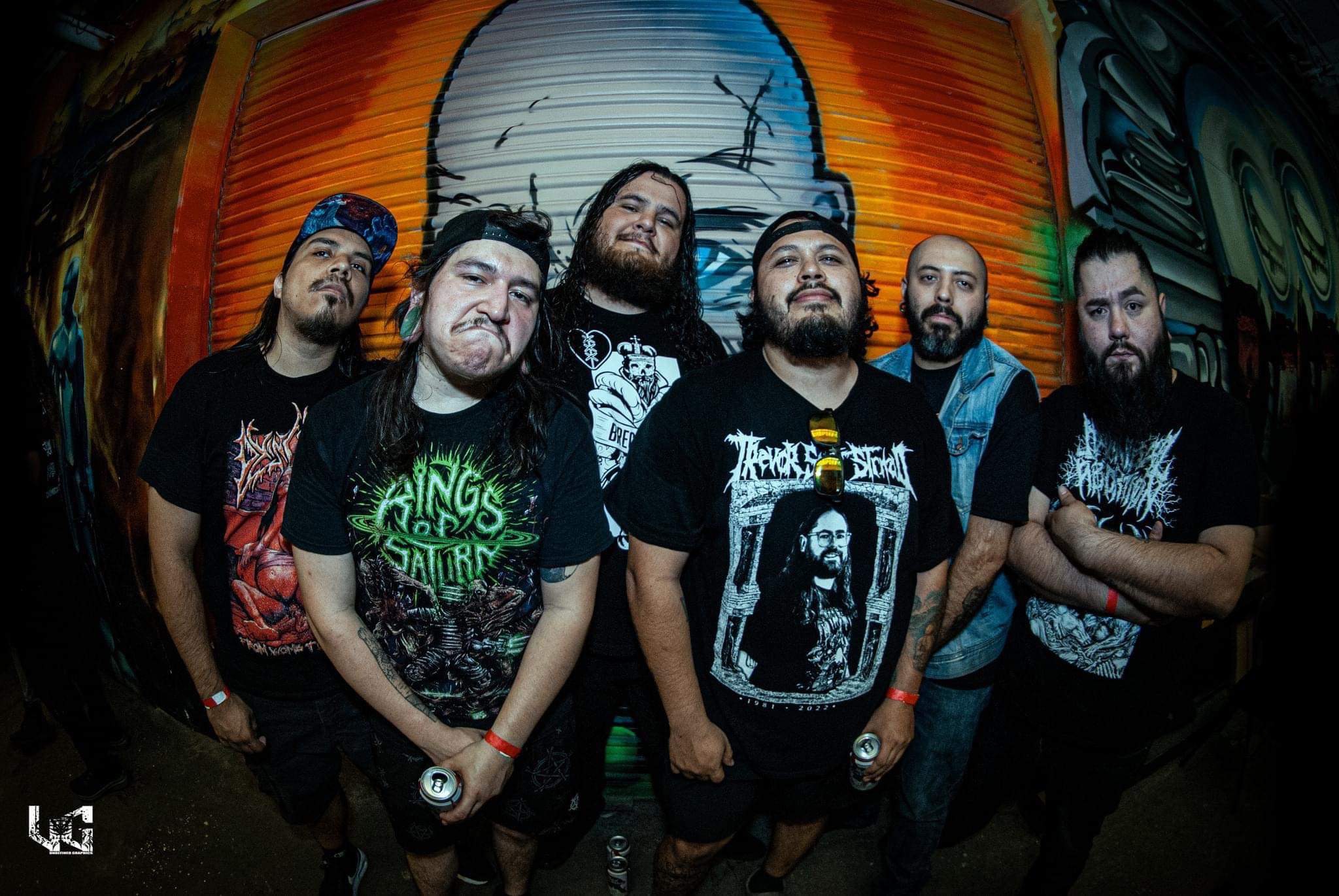 FIRST STEP TO GLORY
First Step to Glory is a five-piece metal core band from Chicago, Illinois. The band formed in 2022 with a shared passion for heavy music and a desire to create something truly unique. Their sound is a fusion of elements from thrash metal, hardcore punk, and melodic death metal, creating a style that is both heavy and catchy.
The band's lyrics are often dark and introspective, dealing with themes of alienation, depression, and existentialism. However, their music is also infused with a sense of hope and determination, reflecting their belief that even in the darkest of times, there is always a way to overcome adversity.