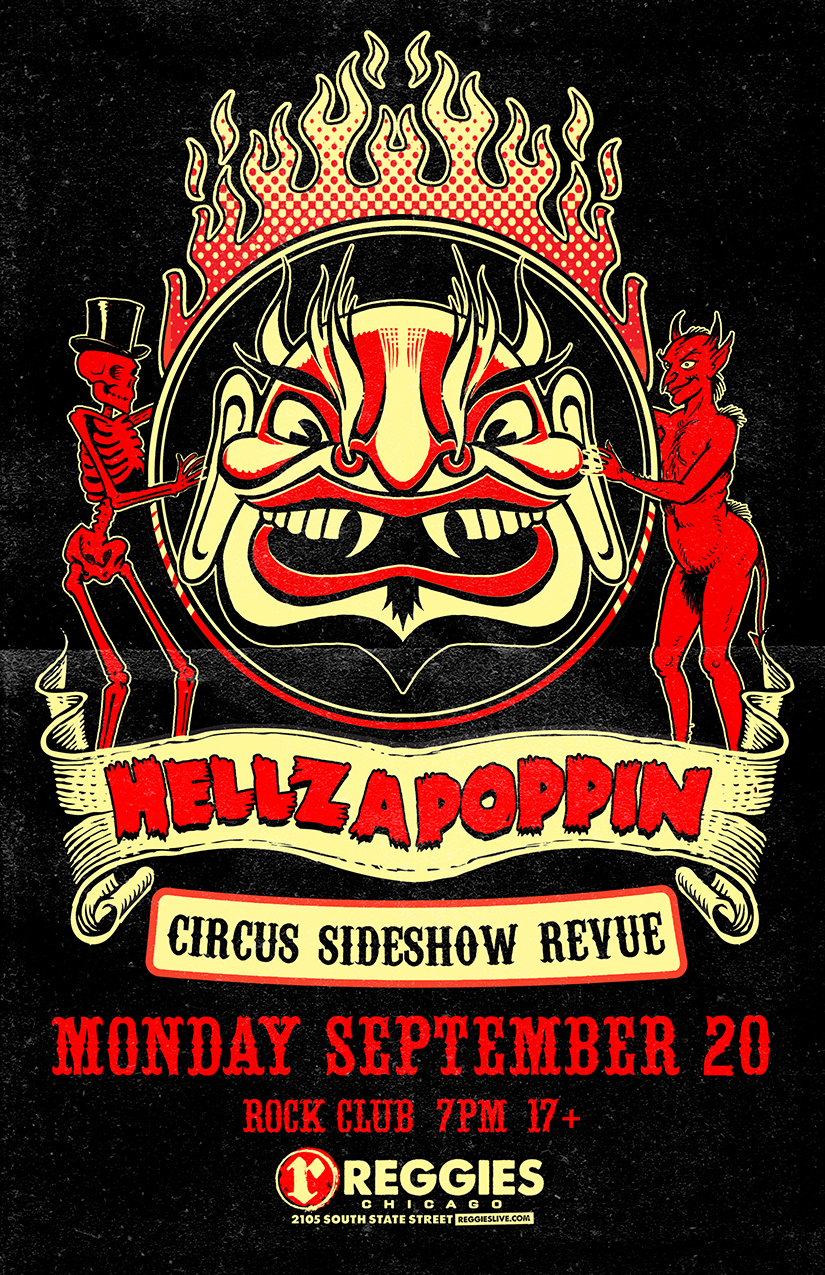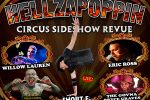 HELLZAPOPPIN CIRCUS SIDESHOW
We're mavericks, trail blazers, rebels, rule breakers, outlaws…true uninhibited artists. We deliver our message through sideshow, and fuel our art through passion. Named after one of the most successful Broadway Musicals and Movie from the late 30's & 40's, Hellzapoppin is a world renown theatrical ROCK-N-ROLL circus stunt-show where some of the deadliest stunts in live entertainment are performed to a LIVE audience with emphatic rock music. Born in December of 2008 originating in Dallas, Texas and later moved to Jacksonville, Florida. SEEN ON TV, Travel Channel, Discovery Channel and at Ripley's Believe It Or Not, Guinness Books of World Records and more!
Spectators will experience one of the world's last authentic circus sideshows with performances using the human anatomy and death defying stunts of mind over matter, yet with no blood and no pain. This Vaudeville Freak Show of wonder features LIVE stunts of mind over matter like: Fire Eating * Fire Breathing * The Bed of Nails * The Human Block-head * The Razor Sharp Machete Walk * Acrobatic Stunts * Glass Eating * Sword Swallowing * Knife Throwing & Archery using human targets * Illusion's like the Chinese Blade Box of Death * Human Oddities & Curiosities such as a real-live half-man who walks on his bare hands on broken shards of glass and much more.