Special after Classic Album sets by The Prime (AC/DC) and Badmotofinger (Soundgarden)…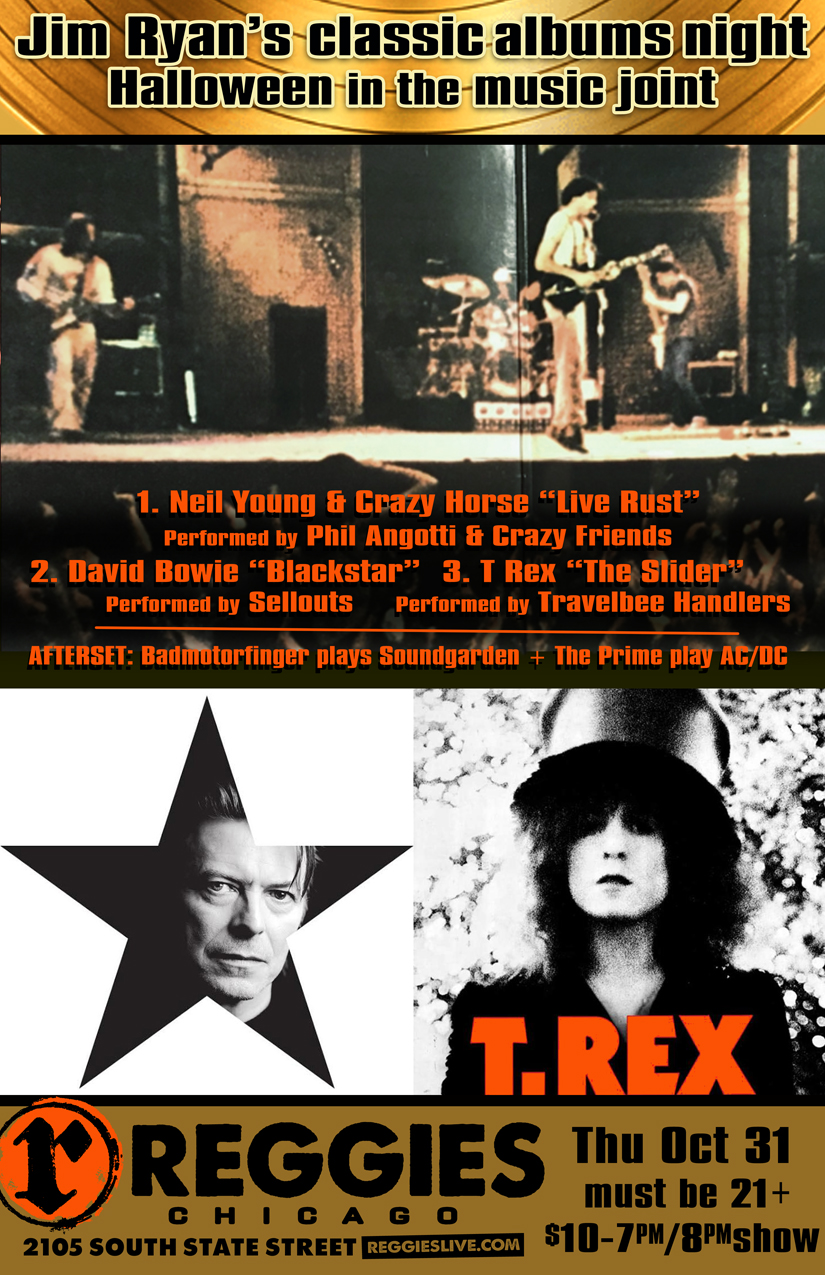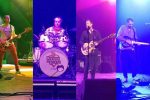 THE PRIME
(playing the music of AC/DC)
The Prime is a hard pop rock band based out of Chicago, IL. Their songs feature powerful melodic hooks over the top of guitar driven rock and roll. The amount of sound that these four musicians produce is huge. There is truly something for everyone in their music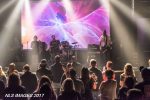 BADMOTORFINGER
(tribute to Soundgarden)
The music, the energy, the look, and the feel. Badmotorfinger is THE premier Soundgarden tribute band that aims to bring the entire experience to you.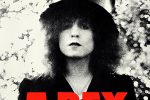 T. REX "THE SLIDER"
(performed by Travelbee Handlers)
The Slider is the third studio album by English rock band T. Rex, their seventh if including the group's earlier incarnation as Tyrannosaurus Rex, released on 21 July 1972 by record labels EMI and Reprise. Two singles, "Telegram Sam" and "Metal Guru", were released to promote the album.
The Slider received acclaim from critics, and reached number 4 in the UK charts and number 17 in the US.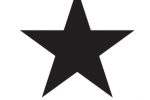 DAVID BOWIE "BLACKSTAR"
(performed by The Sellouts)
Blackstar (stylised ★) is the twenty-fifth and final studio album by English musician David Bowie. It was released worldwide through ISO, RCA, Columbia, and Sony on 8 January 2016, coinciding with Bowie's 69th birthday. The album was largely recorded in secret between The Magic Shop and Human Worldwide Studios in New York City with Bowie's longtime co-producer Tony Visconti and a group of local jazz musicians.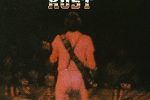 NEIL YOUNG & CRAZY HORSE "LIVE RUST"
(performed by Phil Angotti & Crazy Friends)
Live Rust is a live album by Neil Young and Crazy Horse, recorded during their fall 1978 Rust Never Sleeps tour.
Live Rust composed of performances recorded at several venues, including the Cow Palace near San Francisco. Young also directed a companion film, Rust Never Sleeps, under a pseudonym "Bernard Shakey", which consisted of footage from the Cow Palace.