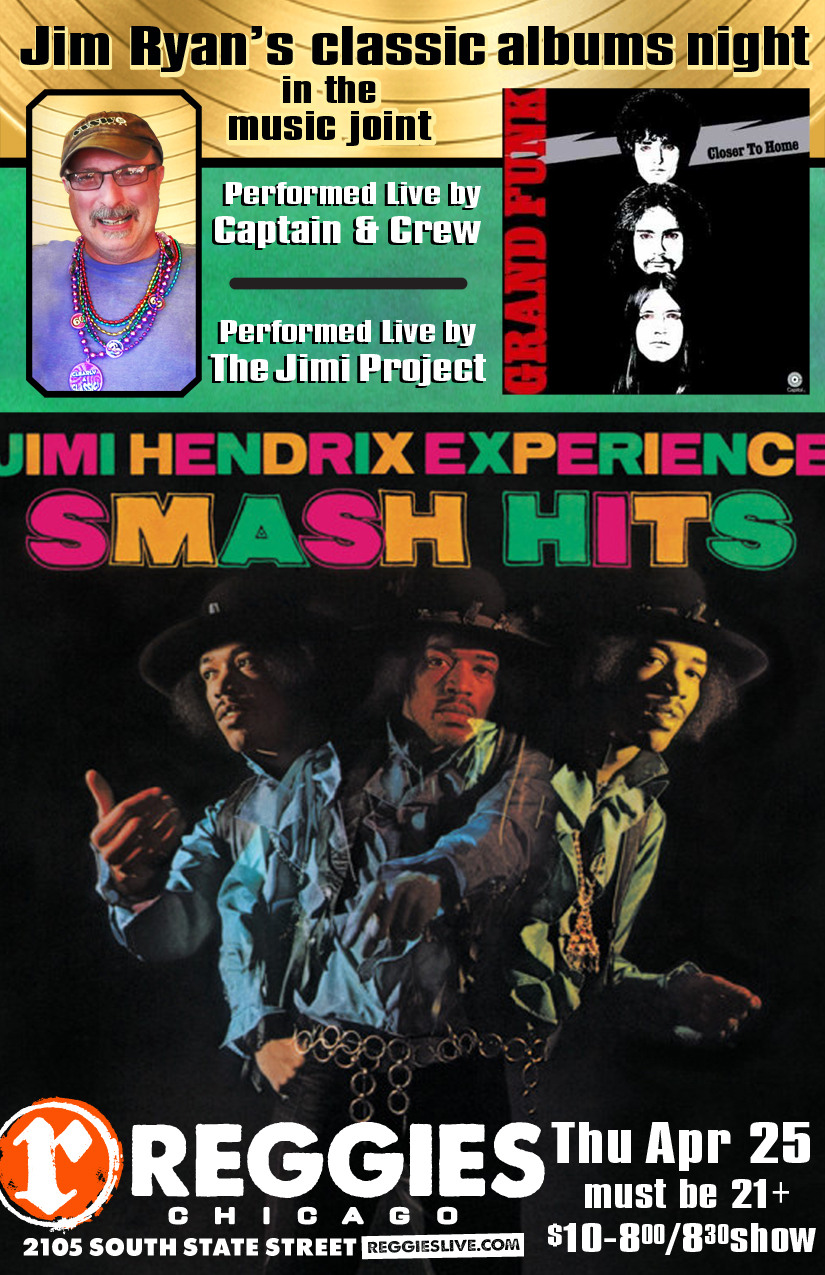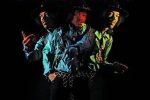 JIMI HENDRIX EXPERIENCE "SMASH HITS"
(performed by The Jimi Project)
Smash Hits is a compilation album by the Jimi Hendrix Experience. Track Records first issued it on April 12, 1968, in the UK and included all four of the group's singles (eight "sides") released up to that time, plus four additional songs from the UK edition of Are You Experienced.
Reprise Records did not issue the album in the US until July 30, 1969, and it included some different tracks. It included two songs from Electric Ladyland and a stereo version of "Red House" from a different session than the original mono take found on the UK version of Are You Experienced.
Smash Hits has been reissued several times on CD, including one paring in 1999 with the Live at Woodstock DVD by MCA Records.
Performed by The Jimi Project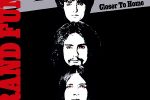 GRAND FUNK RAILROAD "CLOSER TO HOME"
(performed by Captain & Crew)
Closer to Home is Grand Funk Railroad's third studio album and was released on June 15, 1970 by Capitol Records. It was produced by Terry Knight. This album reached RIAA gold record status in 1970, making it the group's third gold record in one year. The songs "Sin's a Good Man's Brother" and "Aimless Lady" were later covered by South African group Suck. "Sin's a Good Man's Brother" was also covered by the band Monster Magnet on their first full-length album Spine of God (1991), by former Dokken guitarist George Lynch on his 2004 covers album "Furious George", and by Gov't Mule on their album The Deep End, Volume 1 (2001). The album's inside artwork shows a live photo of the band performing at Madison Square Garden in February 1970.
Performed by Captain & Crew