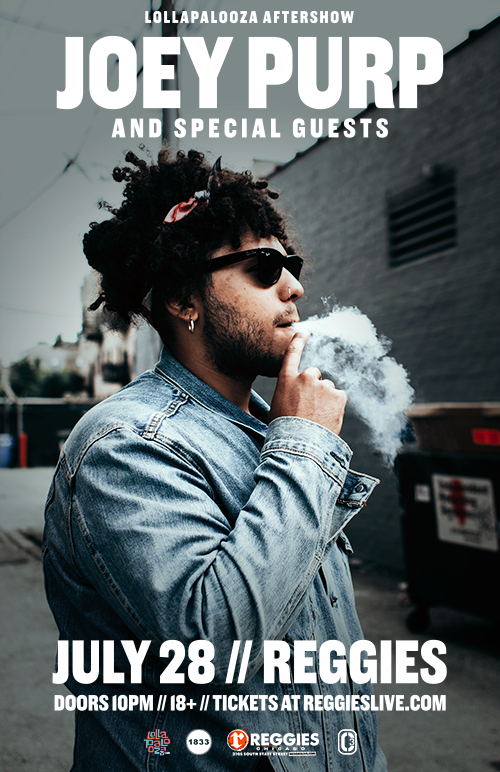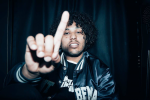 JOEY PURP
Chicago native Joey Purp has arrived. A vivid lyricist from the west side of the city, his love for the culture led him to join forces with like-minded individuals and form the SaveMoney collective. Through these endeavors, Purp contributed memorable features to critically acclaimed projects including Surf by Donnie Trumpet & Chance The Rapper, Innanetape by Vic Mensa and .wav Theory by Towkio.
Over the last few years, the 22 year old has spent time exploring sonic boundaries as part of the duo Leather Corduroys. The group's project Season attracted the attention of major music publications such as Pitchfork, The Fader and Complex Magazine. The album has amassed over 1.5 million plays since its release, and made way for them to grace the stages of RedBull Sound Select and North Coast Music Festival, amongst others.
Following success with singles and features in 2015, which yielded a performance on Comedy Central's "Why? with Hannibal Burress", Joey provoked the attention of critics and fans alike as he neared the release of "iiiDrops", his debut project, blurring the lines between an album and a mixtape. The project's three singles, released in the weeks prior, led to a skyrocket in hype. "Cornerstore", "Photobooth", and "Girls @" periodically racked up accolades including Pitchfork's Best New Track twice.
"iiiDrops" was immediately recieved as one of 2016's best endeavors in hip hop, accumulating rave reviews, including an 8.2 from Pitchfork, earning Best New Album, a 3.5/5 from Rolling Stone, as well as recognition from publications such as The Fader, Complex, Spin, and more.
Joey's triumph has landed him on the cover of Red Eye Chicago, as well as his first US tour with fellow SaveMoney member, Vic Mensa.