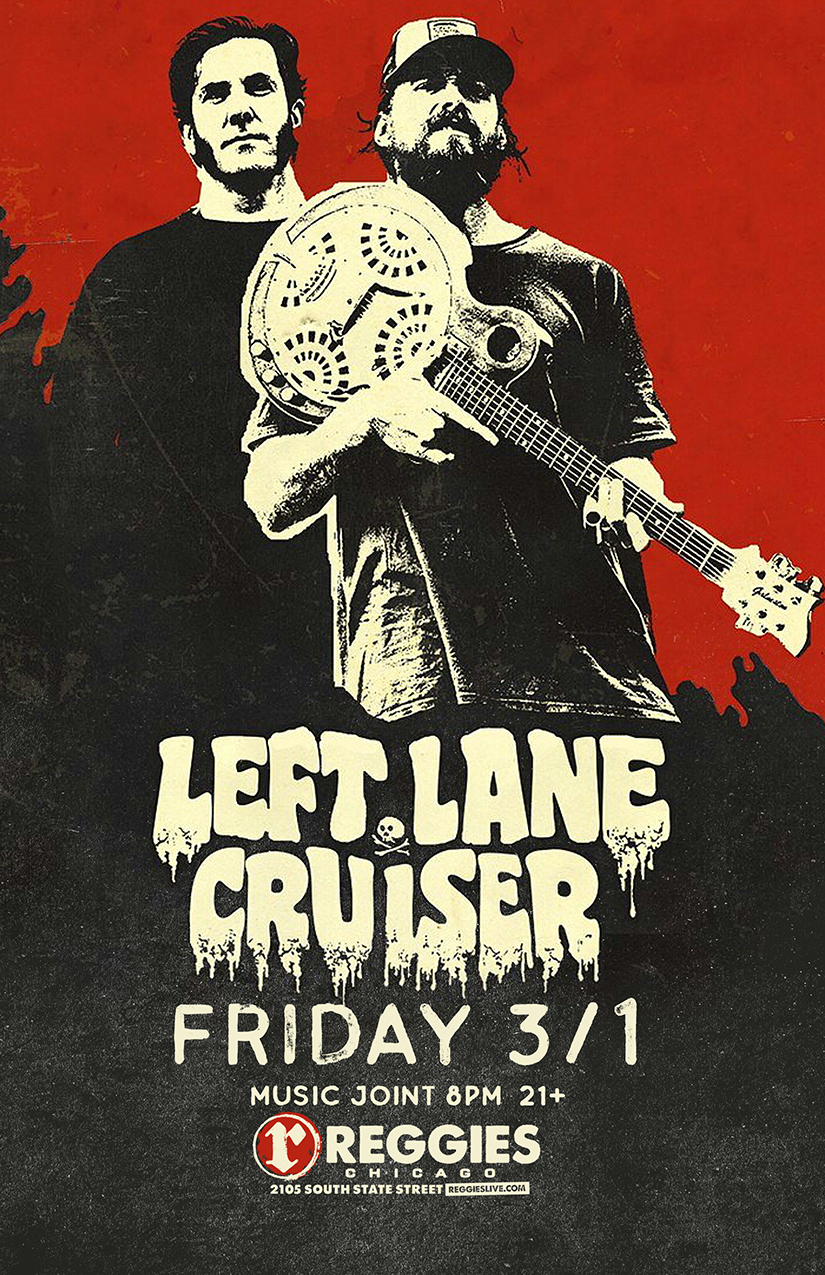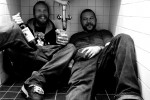 LEFT LANE CRUISER
This whiskey fueled two-man frenzy of blues-driven rock'n'roll noise straight from Fort Wayne, Indiana promise to hit you like a shock wave and show you a foot-stompin' good time. Left Lane Cruiser is comprised of Joe Evans on slide guitar and vocals with Brenn Beck on one big-ass bass drum, harmonica and a toolbox full of percussive gear. The raw blues duo of LLC have practiced through thick and thin to hone a sound unlike any other and have been together long enough to have previously released a couple of self-produced EPs. "Let your soul drive what you do" is the premise of their music, "give it all you got, and everything is an instrument: trash cans, paint trays, hubcaps, ladders, you name it."
Learning their craft by playing at house parties, at the corner streets of their home town, and rehearsing in a heatless garage, they have developed their personal take on the North Mississippi Hill Country sound. They have toured relentlessly, sharing the stage with artists such as Robert Belfour, Black Diamond Heavies, Hillstomp, and Chris Cotton among others. They have also appeared at the infamous Deep Blues festival in River Falls Wisconsin in 2007.
"Bring Yo' Ass To The Table" is the culmination of everything these boys have experienced as a band during the four years of their existence, it's "greasy hot, shaved dry, and crazier than your smokin' methed-up ex-girlfriend who keeps singin' 'Down By The River I Shot My Baby' thru a two-dollar pawn shop mic she jerry-rigged thru that ol' gunshot black & white TV in the backyard and dedicating it to you with love m*therf*cker" to quote Deep Blues guru Rick Saunders.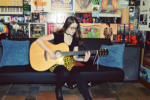 ANNA P
Anna P is a singer-songwriter from Chicago, IL. Her metaphoric lyrics, haunting melodies, and crystal-clear voice have propelled her to capture the attention of the local music scene and land gigs at legendary Chicago performance venues such as Cubby Bear, Navy Pier, and House of Blues' Foundation Room.
Her new EP 'I Was an Iceberg' is a chronicle through a mental breakdown following a heartbreak. The painfully honest lyrics of songs like "Hesitate" and "Waves" paint a scenery of the inner struggles of mental health