The Legions of Metal Festival was born out of the end of the Ragnarokkr Metal Apocalypse Festival. Legions of Metal Festival will continue to bring the best of the classic metal from the 80's that we all love and also bring in the newer bands who will carry the torch into the upcoming years in the metal world. You will be able to see some of the newest bands in the scene throughout the day and end each night watching the bands you grew up listening to. The fest will feature two stages and plenty of vendors. Don't miss the ground breaking first year for the newest metal festival.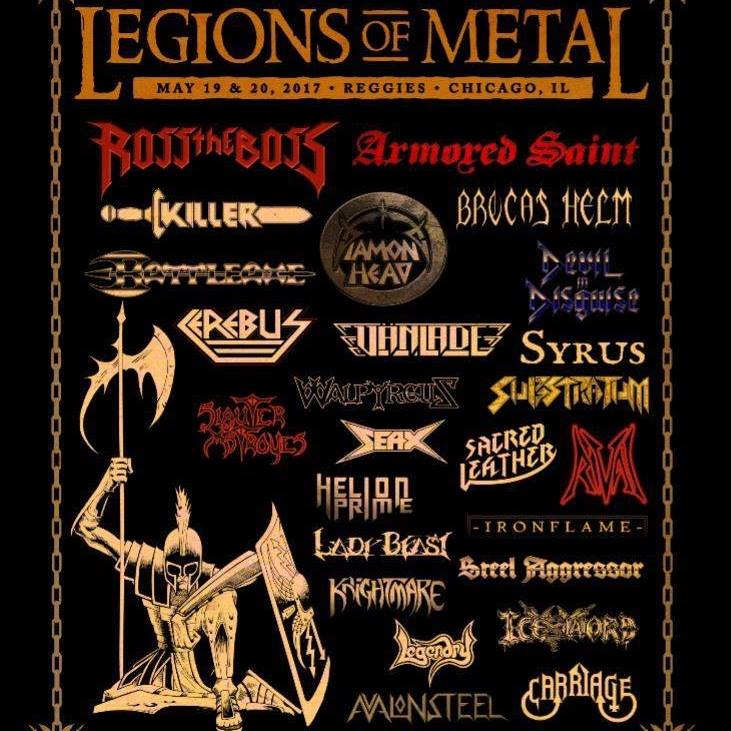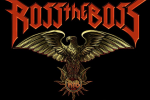 ROSS THE BOSS
(Legendary Manowar Guitarist)
As a child growing up in New York City, Ross "The Boss" Friedman showed great promise as a piano and violin prodigy, but when he first touched the electric guitar he knew he found his true love.
He met Andy Shernoff in 1973 while playing in one of his bands at a house party in his teenage years. Together, they created a band known as The Dictators, who became the first signed Punk Rock band launching the CBGBs scene. Known for their sense of humor and affection for White Castles and wrestling, they were one of the most copied and influential bands of the genre.
Blue Oyster Cult Producer Sandy Perlman was the manager for both The Dictators and French Rock Band Shakin' Street in 1979 when Ross needed a gig and Shakin' Street needed a guitar player. Ross flew to France and floored everyone with his guitar playing. He joined the band, lived in France for a year, recorded an album, learned to speak French and toured the world with the band.
While Shakin' Street was opening for Black Sabbath and Blue Oyster Cult in 1980, Ronnie James Dio introduced Ross to crew member Joey DeMaio. The two of them agreed on their vision for what a Heavy Metal band should be and together, they co-founded Manowar. They created their own subgenre and dubbed it "True Metal" playing epic songs with viking themes at very loud volumes. His eight years and six albums with this band gained him an unbelievably loyal cult following who widely considers Ross The Boss to be the definitive Manowar guitar player.
The Dictators revamped into a new band called Manitoba's Wild Kingdom in 1989 that bridged that gap from punk rock to metal, and really allowed Ross The Boss to showcase his kind of guitar playing. Even though each of his bands are a different musical style, he says he's always, "Just playing Rock and Roll".
When his son was born in 1991 he stayed closer to home being a great dad and making music with his friends and other New York based musicians. During that time he had a few major releases and played shows with his bands The Pack, the Blues Rock "Heyday" and The Spinatras. The Dictators continued to tour and made a highly acclaimed studio record " D.F.F.D.", a live CD "Viva Dictators" , and a Greatest Hits and Early Demos compilation.
In 2005, the time was right for him to join former Blue Oyster Cult drummer Albert Bouchard in his band The Brain Surgeons, winning over audiences with his own style of guitar playing, and kicking the band up a notch into new territory for two albums.
Ross constantly writes and records new music and reunites with his old bands and former band members for special shows and projects. His 2005 appearance with Manowar at the Earthshaker Festival was so successful he formed his own "Ross The Boss" band and signed with AFM Records Germany. His two critically acclaimed solo albums 2008 "New Metal Leader" and 2010 "Hailstorm" saw him playing shows and festivals all over the world, putting him back in front of a Heavy Metal audience and reminding everyone that Ross The Boss is one of the world's most loved Metal guitar players.
As people started connecting with him on the internet, he began to collaborate with musicians online and guesting on tracks for bands like Majesty, Wotan, Atlantean Kodex and The Vibrators to name a few.
His newest project "Death Dealer" began as an online collaboration but quickly gelled into a supergroup featuring Sean Peck (Cage), Stu Marshall (Dungeon, Empire of Eden), Mike Davis (Halford, Lizzie Borden), and Steve Bolognese (Into Eternity). The band has been touring the world for their debut album "Warmaster" and is getting ready to release their second album "Hallowed Ground" in 2015.
Ross The Boss was one of the pioneers of both Punk Rock and Heavy Metal. He's proud to know that the music he's made has influenced and inspired so many other artists. You can be sure that whatever band he's in or whatever style he's playing in, he's always happy to be writing new music and playing the guitar with his friends.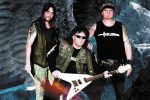 KILLER
Killer is a Belgian heavy metal band founded in 1980. The lead guitarist is Paul Shorty Van Camp.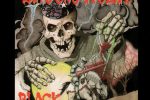 BROCAS HELM
Brocas Helm is a heavy metal band from San Francisco founded in 1982. It is named after the medieval Brocas helm displayed in London's Rotunda, Woolwich.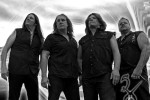 SLAUTER XSTROYES
Slauter Xstroyes was originally formed in the early 1980's. Their unique sound and powerful performances have made this band an underground cult legend over the years. In 1985 they released only 500 copies of their debut lp "Winter Kill" in 1985, and if you're lucky enough to find an original copy, it has been known to be worth almost $1500.00 or more today. Since their separation in 1990, Winter Kill was re-released in the later 90's through Rockadome records on vinyl and cd along with their 2nd unreleased recording "Free the Beast". In 2012, this cult metal machine reunited and have since then visited Germany and Greece along with dates in the states. Their current goal in 2014 is to recorded new music and possibly a live version of the 1985 release "Winter Kill" for their 30th anniversary and return to Greece in 2015.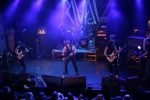 RIVAL
Classic heavy/power metal from Chicago. We are back!
Gary Olson-Drums, John Johnson-Bass/Vocals,Neven Trifunovich-Guitar, Chuck McNulty-Guitar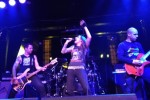 LADY BEAST
WOB Heavy Metal….Pittsburgh style. Female fronted, five piece awesomeness bringing the metal to you since 2009! Priest and Maiden influenced.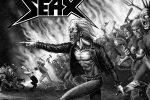 SEAX
Seax was formed in 2009 by guitarist Hel with the intent to play Speed Metal.
The band found its first stable lineup late in 2010 and started playing live in 2011.
Their first album "High on Metal" was recorded in the same year, and released in 2012.
In 2013, they started recording their second album "To the Grave".
It was mixed by the bands guitarist, Eli, and mastered by Jack Control @ Enormous Door Mastering.
It was released on December of 2014.
Right now the band is finishing the writing of their 3rd album, which will be released in the fall.
Seax is:
Carmine Blades – Vocal
Hel – Guitar
Eli Firicano – Guitar
Mike Bones – Bass
Derek Jay – Drums
VIP Tickets
2 Day Pass: $100.00 Includes poster, food buffet, meet and greets with various artists.
$40 Friday SIngle Day
Includes admission to Friday 5/19 only for both Rooms