The Legions of Metal Festival was born out of the end of the Ragnarokkr Metal Apocalypse Festival. Legions of Metal Festival will continue to bring the best of the classic metal from the 80's that we all love and also bring in the newer bands who will carry the torch into the upcoming years in the metal world. You will be able to see some of the newest bands in the scene throughout the day and end each night watching the bands you grew up listening to. The fest will feature two stages and plenty of vendors.
Two Day Pass: $79 | Two Day VIP Pass: $120
Friday Single Day Ticket: $40 | Friday VIP Ticket: $60 | After 9pm $20
Saturday Single Day Ticket: $45 | Saturday VIP Ticket $70 | After 9pm $25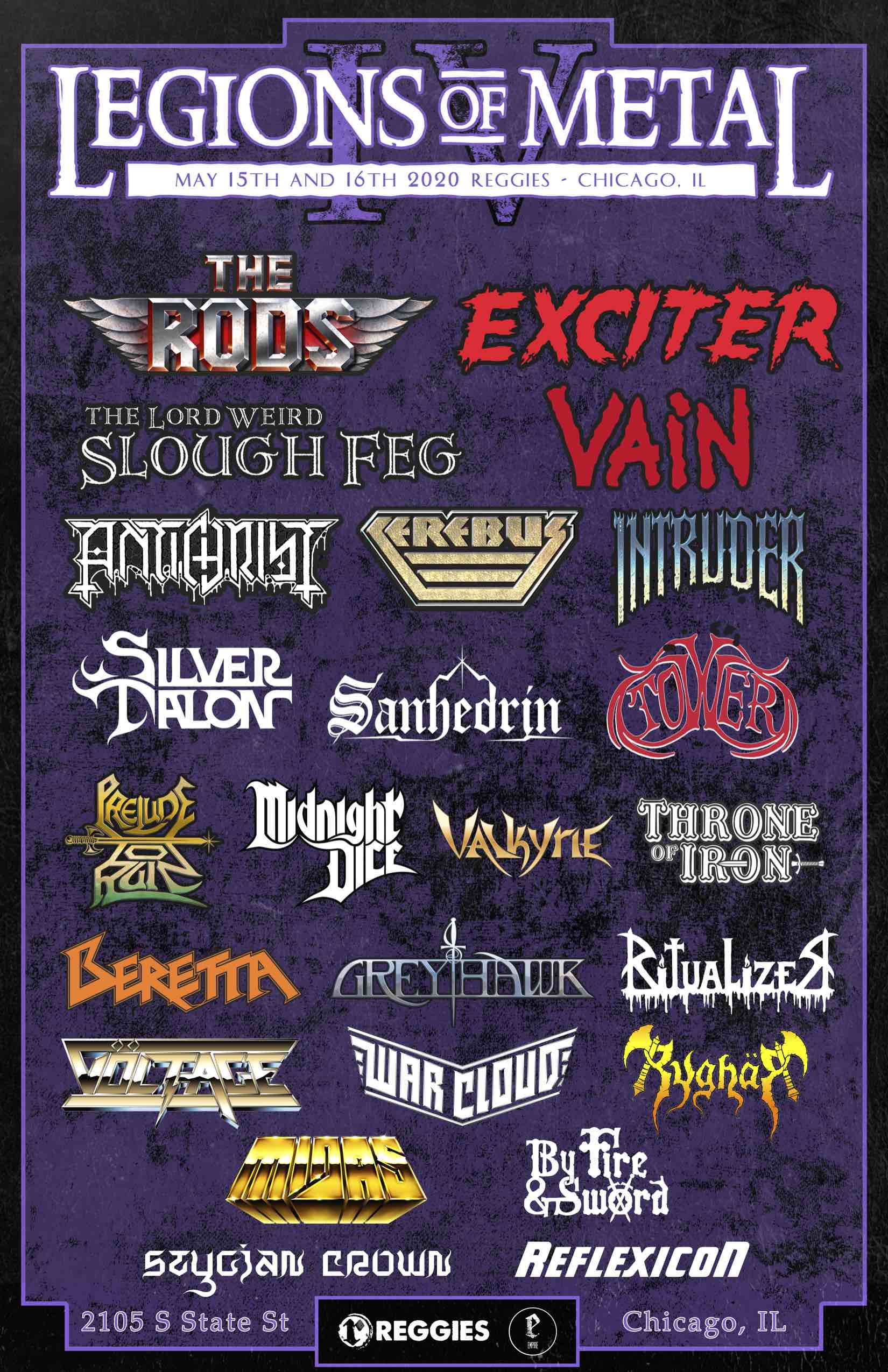 EXCITER
Exciter is a Canadian speed metal band from Ottawa, Ontario. They are widely considered to be one of the first speed metal bands and a seminal influence of the thrash metal genre. Exciter have sold nearly 300,000 units in the USA and a total sales close to 500,000 units worldwide. Despite many changes in personnel, the band has managed to keep a small but dedicated following for over 30 years.
In 1978, the band Hell Razor formed in Ottawa, Ontario. They consisted of vocalist and drummer Dan Beehler, guitarist John Ricci, and bassist Allan James Johnson. In 1980, the band changed their name to Exciter and recorded a demo which they then sent to Mike Varney of Shrapnel Records. Varney included one song from it, "World War III", on the compilation album US Metal Volume II in 1982. Shortly after that, the band were signed to Shrapnel Records. In 1983, they released their debut album, Heavy Metal Maniac.
Later that year, Exciter signed a record deal with Jon Zazula's Megaforce Records and, in 1984, they released their second studio album, Violence & Force. After a few opening dates with fellow American thrash metal band Anthrax, they embarked on their first U.S. tour with Danish heavy metal band Mercyful Fate. Exciter switched to a new label, Music For Nations, and traveled to London to record their third album, Long Live the Loud. It was released in 1985 and produced by Motörhead producer Guy Bidmead. It contained a slightly more "mainstream" heavy metal sound than the pure speed/thrash metal of the first two albums. After its release, the band went on a European tour with German heavy metal band Accept and later a U.S. tour with Motörhead and Megadeth. Before the year ended, Exciter released the three-track EP, Feel the Knife, which was the last release from the original line-up. Shortly after its release, John Ricci left the band and was replaced by Brian McPhee.
Along with a new guitarist came a new, more melodic sound. The band's fourth album, Unveiling the Wicked, was released in 1986 on the Music For Nations label. After its release, the band went out on a very successful European tour with Motörhead and American power metal band Manowar. It was decided at this time that Dan Beehler (who had handled both drums and vocals since the band's inception) would not sing anymore. New vocalist Rob Malnati was hired, and made his debut on the band's next album, self-titled (a.k.a. O.T.T.). The album was released in 1988 through the Canadian record label Maze Music. A Canadian tour followed but the band went on hiatus shortly after.
In 1991, Exciter re-emerged with Beehler on lead vocals again. John Ricci also returned to the band. Bass duties were handled by new bassist David Ledden. The band's first recording with this line-up was the song "Born to Kill" which appeared on a compilation album titled Capitol Punishment, which was released in 1991. The same year, the band went on a reunion tour in Canada, which would largely be focused on songs from their first three albums. The band's first live album, Better Live than Dead, which was released in 1993, had been recorded during their reunion tour at this time.
In 1992, the band signed to German metal label Noise Records and recorded their sixth album, Kill after Kill. The band went on a three-week European tour with Rage to support it. After the tour, the band disappeared for a second time. It would be three years before they would be heard from again.
In March 1996, an almost completely new line-up was announced. Ricci was the only returning original member. Jacques Bélanger was the new vocalist and Rick Charron and Marc Charron (both have no relation to each other) would handle drum and bass duties respectively. The new line-up played a few well received gigs in Canada before recording a new album, The Dark Command. The album was released in 1997. With one of their strongest albums in years, the band went out on a European tour with fellow Canadian heavy metal band Anvil and American thrash metal band Flotsam and Jetsam.
Between 1998 and 2000, the band was basically dormant with only two festival appearances in the two-year span. The summer of 2000 saw the release of the follow-up album to The Dark Command, Blood Of Tyrants. The new album was heavier and more aggressive than its predecessor. In the fall of 2001, Bélanger left the band due to "creative differences". A year later, Marc Charron quit to pursue a career in the technology industry.
At the beginning of 2003, a new line-up was announced, with Ricci and Rick Charron returning along with new vocalist Rob Degroot and new bassist Paul Champagne. This line-up only lasted until March 2003 when Degroot left. His replacement was former vocalist Jacques Bélanger. In 2004, Paul Champagne was released from the band. The band recorded their ninth studio album, New Testament, with Ricci on both guitar and bass. New Testament is somewhat of a compilation album of re-recorded classics from throughout the band's entire career. Later that year, bassist Rob "Clammy" Cohen joined the ranks. The year ended with the band heading out on a European tour with Swedish power metal band Steel Attack.
Exciter participated in a number of European summer festivals in 2005, including the Tradate Iron Fest in Tradate, Italy, Bang Your Head!!! in Balingen, Germany and Metalcamp in Tolmin, Slovenia.
Annihilator mainman Jeff Waters was able to get the rights back to most of Exciters' catalogue titles from the old labels and get them a new deal to re-release these titles. As well, Waters re-mastered these titles and new booklet infos, including comments from the original 3 band members, as well as additional photos were added to the re-releases.
In 2006, Exciter played Keep It True VI in Lauda-Königshofen, Germany. Shortly thereafter, Bélanger left again due to irreconcilable differences. He was quickly replaced in October that year by Kenny "Metal Mouth" Winter, from Brooklyn, New York.
The band played only one headlining show in Toronto, Canada in August 2007 thanks to an intense rehearsal and recording schedule involving a weekly 23-hour trek from NYC to Ottawa by Kenny Winter.
Twice delayed in December 2007 and January 2008, the band's tenth album Thrash Speed Burn was released on February 22, 2008 in Europe, and on March 4, 2008 worldwide. It has since garnered positive reviews from many a European fanzine.
The band's first European show for the tour, with the current line-up, saw their debut at the Atarfe Vega Rock Festival in Granada, Spain. Coincidentally, it also marked Exciter's first ever appearance on the Iberian Peninsula.
In February 2014, it was announced on the band's official Facebook fan page that guitarist John Ricci had decided to retire from the music business, departing Exciter and leaving the band with no original members. In April 2014, Ricci began claiming that the retirement statement was false, however the former band members maintain that at the time of the press release, the information it contained was accurate.
The original Exciter lineup reunited shortly after and will play their first european show on April 25, 2015 at Keep It True Festival
The will also play at Defenders of the Old Festival in New York on March 2015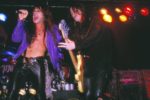 VAIN
Vain is an American heavy metal band from San Francisco Bay Area, California, formed in 1986. As of 2018, the lineup consists of Davy Vain (lead vocals), Joel Proto (guitar), Ashley Mitchell (bass) and Tommy Rickard (drums).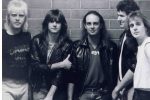 CEREBUS
Legions of Metal Festival are very excited to announce the re-union of US Metal act CEREBUS. We also really want to thank Jeremy Golden of Heaven and Hell Records for putting us in contact with this band and helping make this happen. This classic North Carolina act from the 80's is back and will be playing the main stage at the festival this year. We are very excited to hear the songs from the "Too Late Too Pray" album. To quote one of the song titles….I think they are going to "Rock The House Down" for sure. Please let us know what you think of this great addition to the festival.
INTRUDER
The band was originally formed in 1984 under the name "Transgresser". They released demos in 1984 and 1986 (which would later appear on a re-release of their debut album). After going through several name changes they became known as "Intruder". They released their debut album "Live To Die" on Ironworks and Azra records (a small independent label). Released in 1987, Live To Die was released as a four-piece band in the speed metal vein.
The band signed with Metal Blade Records in 1989. The Metal Blade years saw the entry of rhythm guitarist Greg Messick. Intruder released their second album, "A Higher Form Of Killing", in 1989 as a five-piece band. It presented a move away from Speed Metal to the Thrash Metal scene. Intruder released the very rare "Escape From Pain" EP in 1990. Admittedly released as "an excuse to tour", it featured songs recorded on previous releases as well as a cover of "25 or 6 to 4" by Chicago. It featured just one new song, the title track. Escape From Pain was the only one of their Metal Blade releases not to be issued on all three formats of cd, cassette and vinyl.
In 1991 Intruder released their final full-length album, "Psycho Savant". It was their only Metal Blade release to feature all original songs and had leanings more toward Progressive Thrash Metal. After 8 years, the group disbanded in 1992. In a 2006 interview, Guitarist Greg Messick claimed that the band tried to stay together after being dropped from Metal Blade, but were ultimately unwilling due to inevitable lineup changes. Vocalist Jimmy Hamilton responded to the question of the band's split up in the same interview:
We got dropped from Metal Blade in the middle of our tour when we just hit the top of the CMJ charts. Besides, although we had been together for so long, just like many marriage relationships, there was no more 'love' and we said 'this marriage needs to end for a while, We need counseling.'
—Jimmy Hamilton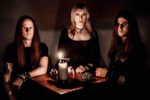 SANHEDRIN
Sanhedrin's sound is familiar but not derivative. While their songwriting is clearly rooted in the classics, their take on rock and metal comes across as fresh and honest. Based in Brooklyn, New York, Sanhedrin's sound is a combination of the toughness and beauty that their home borough embodies.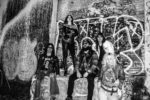 TOWER
(NYC)
"TOWER bring the party wherever they are." – High Times
"This is a group who capture the hearts of an entire audience and within seconds have them all dancing on the floor showing what they've got. This is a band who bring us back to the foundational beauty of the music and remind us why we got into it in the first place." – TwoGuysMetalReviews
"Sarabeth's roar scorches and seduces in the vein of Leather Leone, Janis Joplin or the late great Ronnie James Dio (she did front Holy Diva, after all)." – Slutist.com
FOR IMMEDIATE RELEASE New York, NY (July 11, 2016) – Raised on a diet of pure 20th century rock, New York City's TOWER produces a sound many admire, some attempt, and few can pull off.
Featuring members Sarabeth Linden (lead vocals), James Danzo (guitar), Zak Penley (guitar), and Philippe Arman (bass, backup vocals), the band delivers riffs like a newly discovered bolt of old cloth hidden away since the days of Scorpions and Priest, topped with Linden's vocals which soar through the realm of banshees and angels.
Says the band, "Tower is proud to celebrate The End of a long dry spell for hard rock and metal."
TOWER is currently putting the final touches on their debut album due out later this year.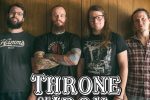 THRONE OF IRON
Formed in the sweltering summer of 2018 in the wake of an alcohol-fueled love of the sounds of classic heavy metal and tomes of roleplaying past, Throne Of Iron is here to bring the wood paneled basement to YOU.
Originally a solo project of Tucker Thomasson (Thorr-Axe), Throne Of Iron released their 2018 Demo, with Tucker performing all instruments. The demo took off on Bandcamp, gaining the attention of writers on the site, BangerTV, and eventually No Remorse Records, who approached Tucker with a contract.
Thinking quick, Tucker gathered forces in the form of Corwin Deckard on guitar, his longtime drummer friend from Thorr-Axe, Jacob Lett, and the cleric Evan Pruitt on bass.
The four immediately descended into the basement to forge their debut full length, which is now in its final stages of formation, set to be released on No Remorse this spring.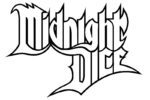 MIDNIGHT DICE
Chicago's Midnight Dice was formed in the Summer of 2017 by Rusty, Steve, Mandy, and Jose after their previous band, Satan's Hallow, went on indefinite hiatus following the release of their well received self-titled album and a performance at the prestigious Keep It True festival in Germany in April 2017. For fans of: Dio, Judas Priest, Dokken, Satan's Hallow, etc.