CHICKEN SOUP (For this cold day)
One 5-6lb Chicken
2 Large Onions Unpeeled (Quartered)
3 Large Carrots (Cut in 3)
3 Celery Stalks (Cut in 3)
4 Cloves Garlic Unpeeled
Fresh Italian Parsley (1/2 Bunch)
1T Salt (add more at the end if needed)
5 Peppercorns
In large stock pot add all of the ingredients. Add cold water leaving room for water to boil. About 4″. Heat to boil. Reduce to simmer. Skim fat from top.
Cook 3-4 hours. Remove Chicken and Vegetables from broth. Make soup by adding fresh sliced carrots, celery, and chicken to the broth (Or any of your favorite vegetables)
Best Karaoke Performance of the Night receives $50 in Reggie Bucks and Runner Up receives $25 in Reggies Bucks!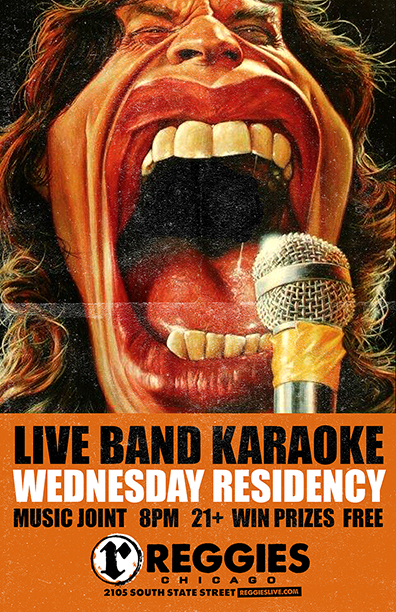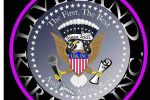 LIVE BAND KARAOKE
We are Chicago's first, longest-running and most successfulcollective to provide for you the most fun thing in the world: singing with a great band! Whether you see us at one of our always urbane and cheery weekly residencies, a private event for your company, or a festival or University from coast to coast, north, south, east or west, our love is to have you rock with us. Come on up!