The Chicago Metal Factory & Rebel Radio presents
the 21st annual HOLIDAY OF HORROR 
Admission includes two rooms of Metal:
17+ in Rock Club with MACABRE, Jungle Rot, Disinter, Inner Decay
21+ in Music Joint with Putrid Pile, Blood of the Wolf, Atonement Theory
Stages will alternate so those 21+ can see all the bands!
Stick around after the show for a FREE SHOW with We Are The RoadKill in the Joint at midnight!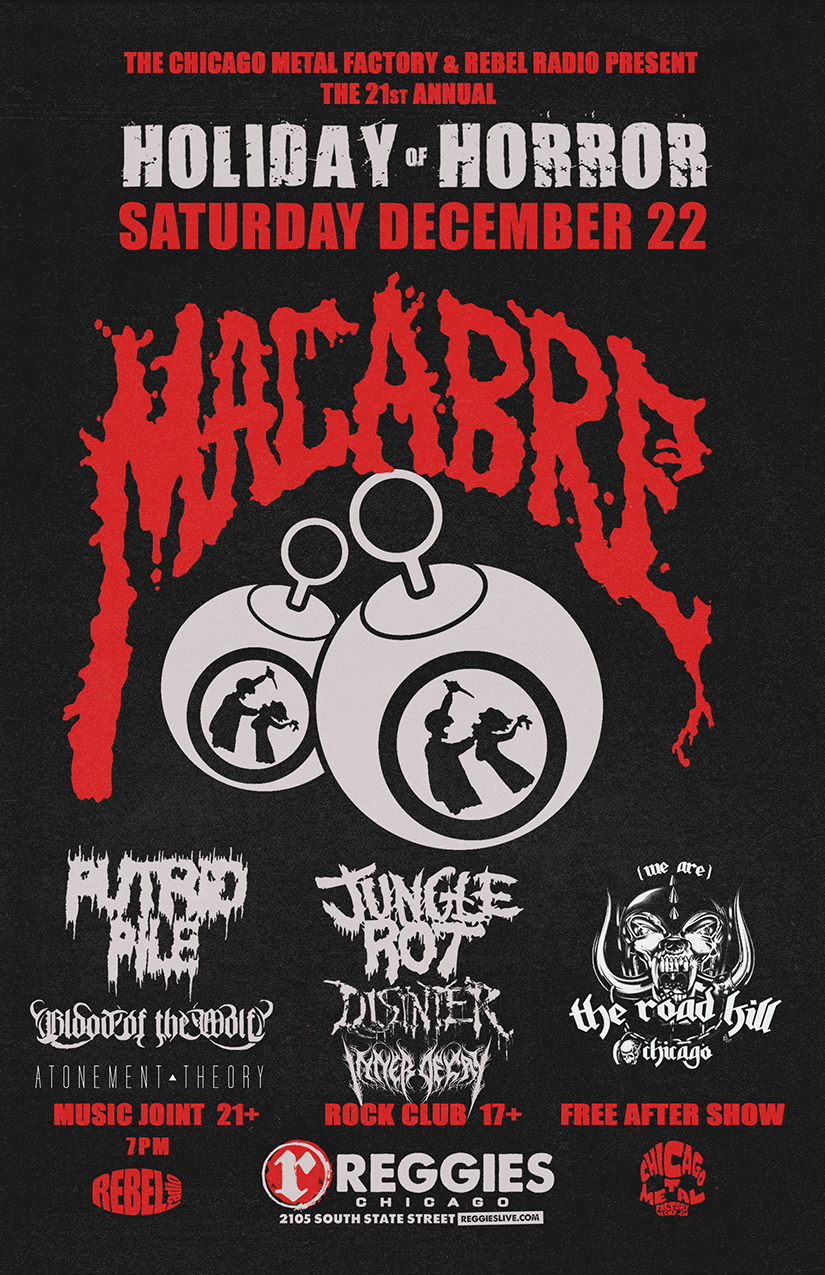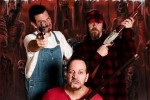 MACABRE
Macabre blends elements of true crime, math rock, nursery rhymes, punk, thrash, folk melodies, death metal, jazz fusion, black metal and more into an energetic, catchy and unmistakable amalgam, refers to Macabre's signature style. It's a genre of one. The all-too-true tales of man's inhumanity to man are delivered with knife-edge precision, interspersed with Corporate Death's patented (back when he was a toddler) screech.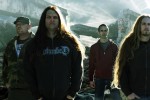 JUNGLE ROT
Jungle Rot unravel unregulated aggression in a purely candid style. As if set to an egg-timer, it never takes more than a heartbeat for this four-piece from Chicago to go straight to the fuckin' point. Their songs are known for hostility and tightly infectious riffs. They have an impressive ability to deny sounding "reused" or "recycled". Throaty, but understandable vocals have long been a trademark of Dave Matrise all throughout the nine years JR has been shoveling forth their particular brand of underground demolition. About the best thing going for Jungle Rot is their versatility. Referring mostly to musical style, their capacity to be a welcome addition to any bill is almost without question. Be it Sodom, In Flames, or the Beastie Boys, Jungle Rot is destination unto themselves.
DISINTER
Brought into existence in 1990, DISINTER can be described as old school thrash/speed metal with 90's death/grind and blackened metal influences. The band released their debut full-length studio album "Desecrated" in 1997. With a few demos preceding, DISINTER has since released 3 more full- length studio albums. With 1 in the grave, unreleased. With lyrical topics such as the occult, zombification, demons wizards and warlocks, religious beliefs, pain and suffering, pent in hell, the maestro's of misery have truly created sonic soundscapes of torture, death, and terror!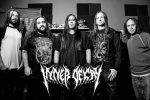 INNER DECAY
"Old School Melodic Death Metal from Chicago."