Metacognate will be playing their debut album "In The Wake Of Insomnia"
Under 21 Allowed with Parent or Legal Guardian.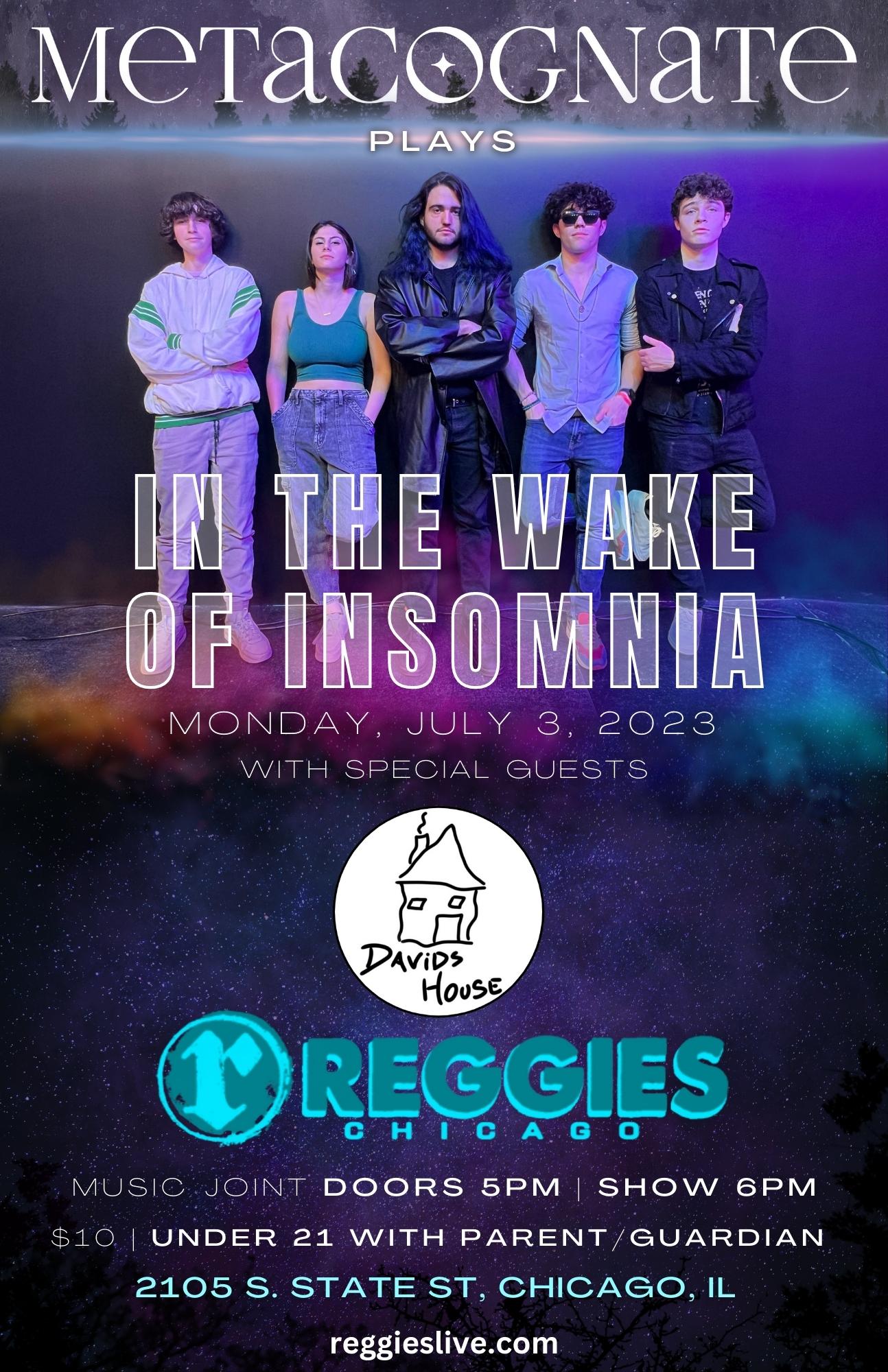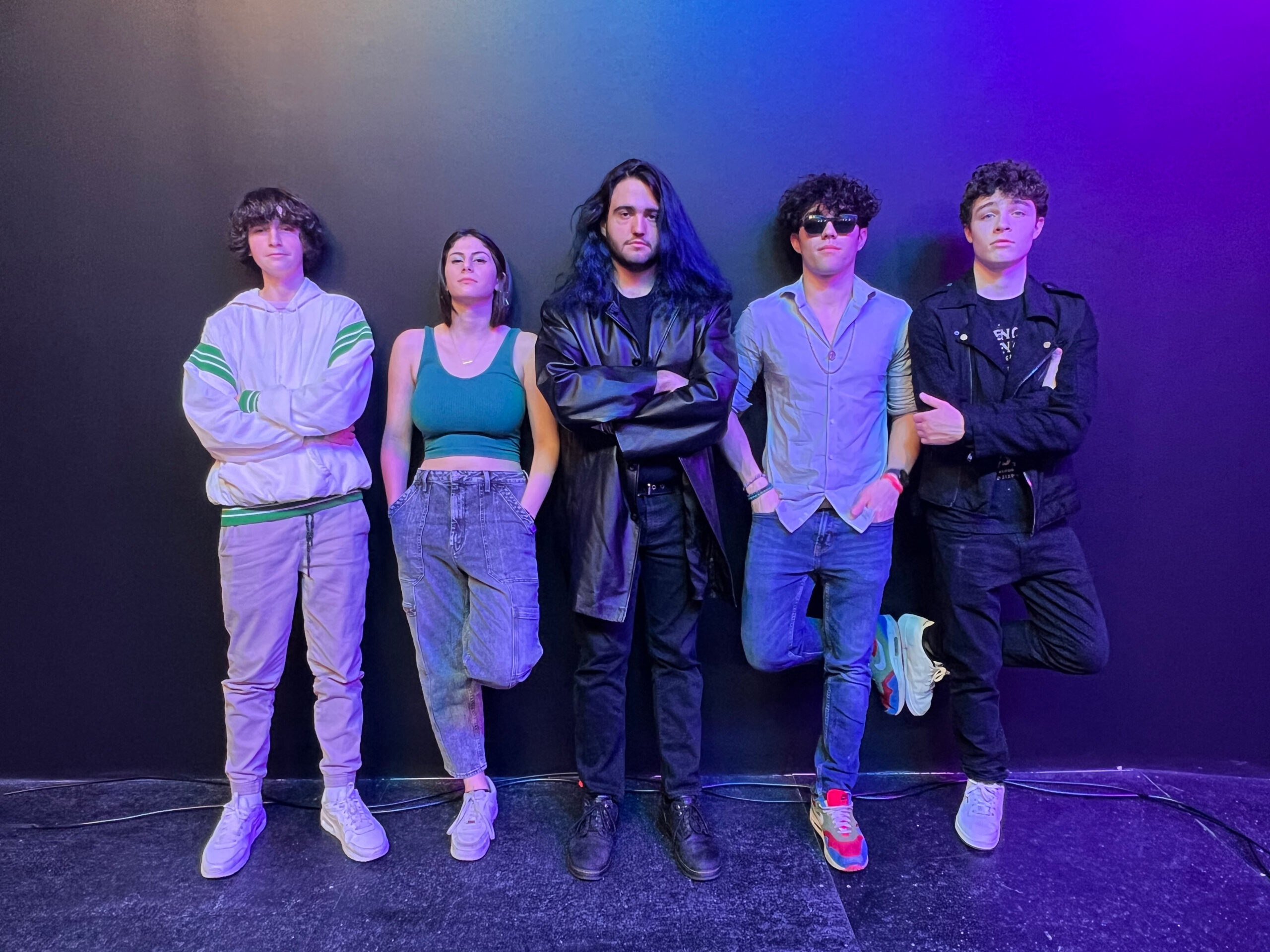 METACOGNATE
METACOGNATE is Chicago's newest force in progressive metal. Brace yourself as they unleash a powerful and intricate sonic storm with their upcoming album, "In The Wake of Insomnia."
At the helm of METACOGNATE is composer, bassist, and vocalist, Nate Wilson. Joining him is the ethereal powerhouse of Eliza Brooke Lampert, whose soaring vocals transport audiences to otherworldly realms. On guitar, Richard Heller and Gabe Kuchan ignite a firestorm of blistering riffs and mind-bending solos, pushing the boundaries of sonic exploration. Behind the kit, Vince Lohnes propels the music forward with unmatched precision and raw energy.
Formed out of the thriving Chicago band scene on the heels of the 2022 independent release of Wilson and Kuchan's garage-style blues-rock album "24 Hours" (with Ben Fremin), METACOGNATE is here to awaken your senses, shatter conventions, and redefine what it means to be a force in the world of progressive metal.
Prepare yourself for an auditory revolution.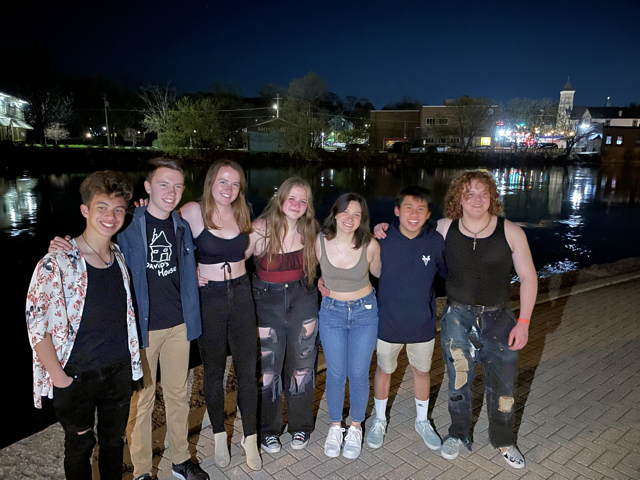 DAVID'S HOUSE
This isn't a teen garage band – it's seven young stars in the making!  They are all seasoned performers with several years of experience at a leading music school in the Northwest suburbs of Chicago.
Enjoy listening to this rock/funk band as they perform original high-energy songs and cover favorites from Led Zeppelin, Steely Dan, The Allman Brothers, Stevie Wonder, Radiohead and more.