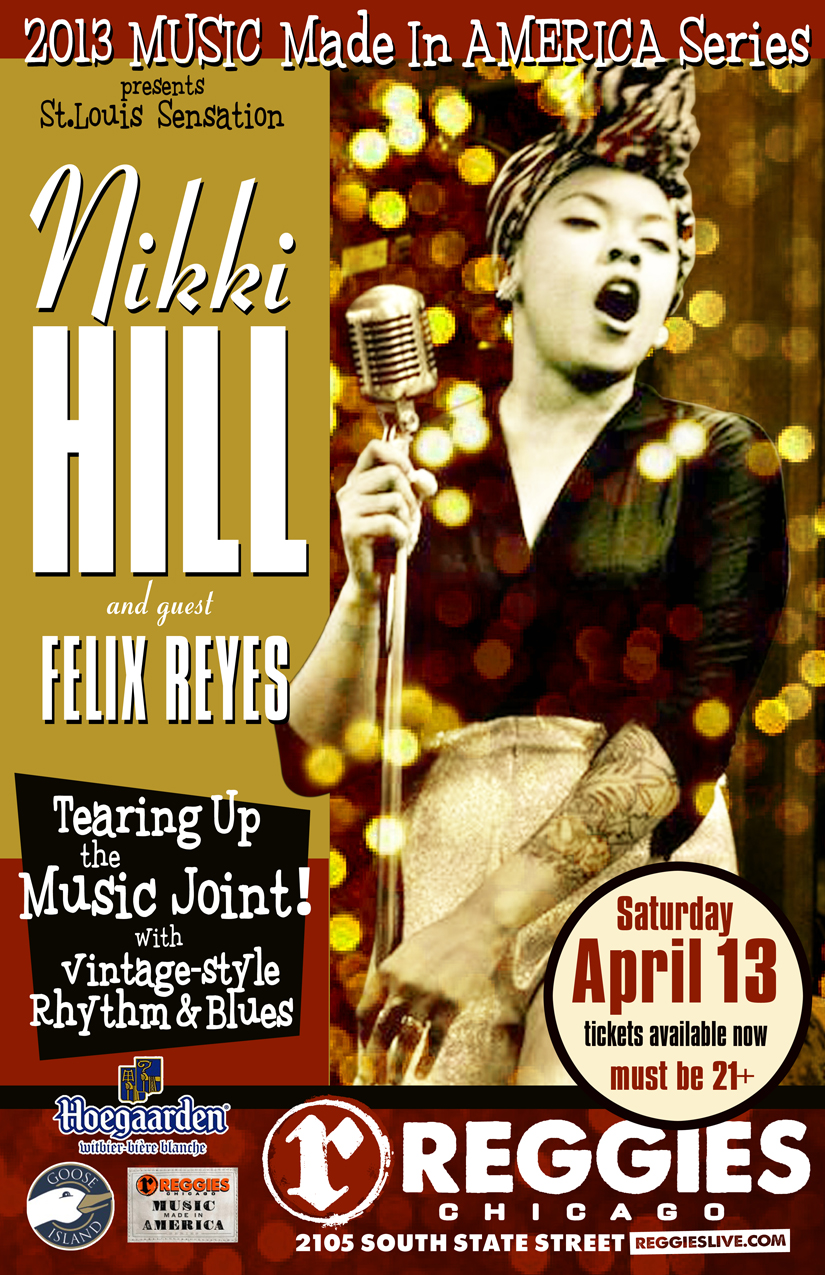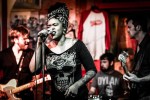 NIKKI HILL
Nikki Hill's self-titled EP released in June of 2012 created a heavy and sudden international underground buzz that the band has traveled with from state to state and overseas. Those 4 tunes penned by Hill herself, proved that they have an energy that appeals to everyone who is ready to dance, drawing crowds from every avenue at their shows. One club advertisement will call Nikki "The Southern Fireball", "the new soul sensation", "amazing R&B shouter", and even "the new Queen of Rock and Roll". Moving into 2013 with more songs, more energy, and a desire to play their music for the world, the band is still gaining momentum and appear to have no plans of stopping, as they are continuing to tour all over the United States, Europe and Australia after Hill's newest debut full length album Here's Nikki Hill, released in April 2013, helps them spread their message of rock 'n' soul to believers and new converts everywhere!
If you haven't heard of her yet, prepare for your 'whiplash moment'—you have been warned.
Nikki Hill has arrived!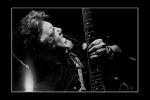 FELIX REYES
(as Felix and the Cats)
Felix Reyes is one of those rare people in this world with a natural gift for inspiring the next generation of musicians. He has always approached his music with the highest standard of excellence. His recent successes include penning the title track for Susan Tedeschi's Grammy Nominated "Wait For Me" album.
He's also shared the stage with B.B. King on five different occasions, as well assJimmie Vaughan,
Gregg Allman, Clarence "Gatemouth" Brown, Willie "Big Eyes" Smith, ZuZu Bollin, Little Joe Blue, Sam Lay, Eddie Cleartwater, Susan Tedeschi and the list goes on. And, he was mentor to the late Sean Costello.
Bands he has either led or been a part of over his career include: The Weebads, The Joy Drops, The Maceos, Felix and The Cats, Lotssa Poppa and The Down To Earth Blues Band, the Grady "Fats" Jackson Band and The Sil Austin Band.
Felix has been playing guitar, singing and songwriting professionally for more than 30 years. He hails from Dallas, TX, and over the years has also lived and played in Atlanta and now in the Chicago area. In addition to playing with the band, he produces at his  studio, the House of Tone, in Oak Park, IL.
Currently, Felix is with Dave Herrero & The Hero Brothers Band. He's been collaborating with Dave for a long time. Their first record produced together  was "Austin To Chicago" (2008), and they will be  officially releasing a new album — Corazón — in 2012, after an exclusive kickoff tour of Europe.