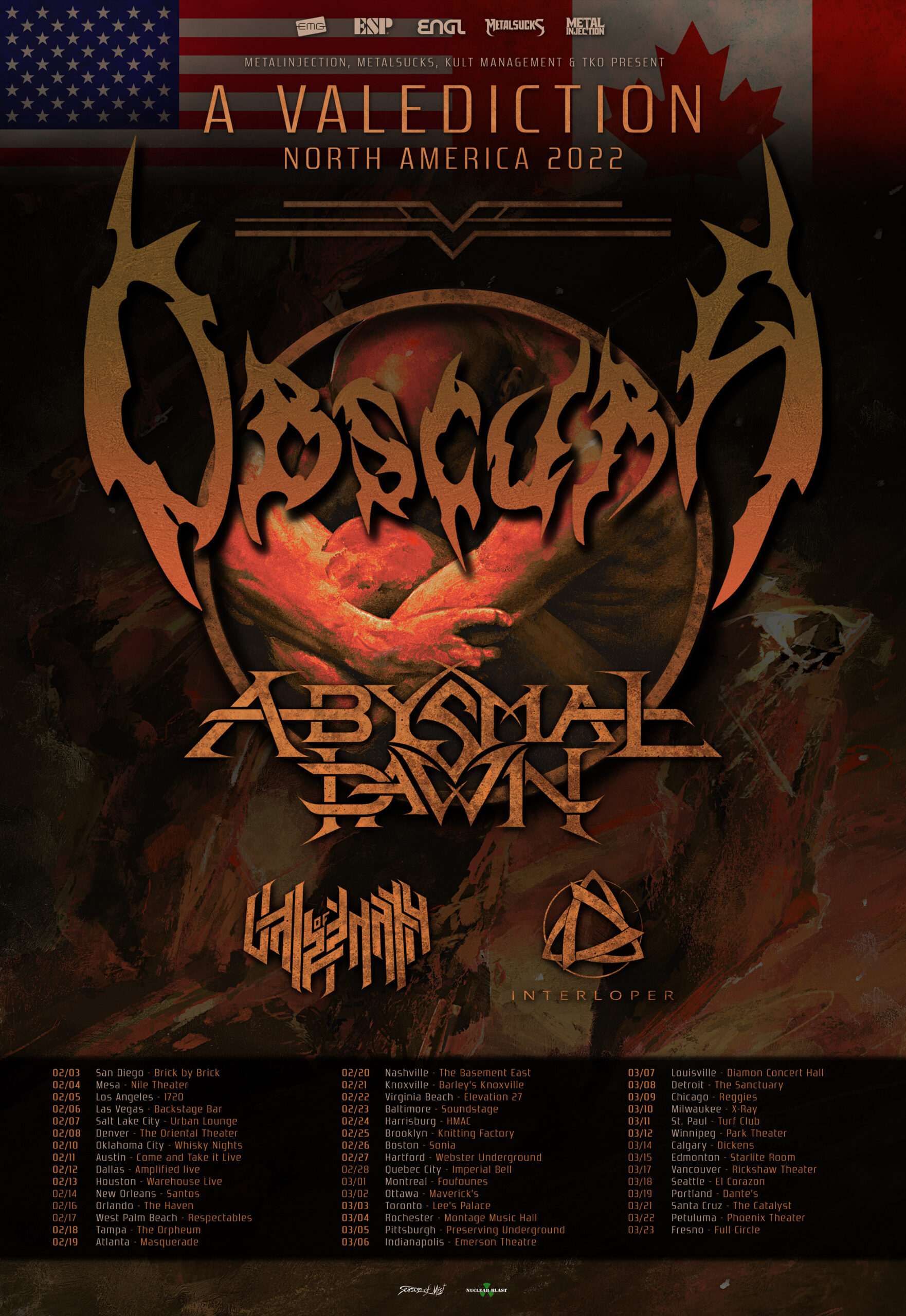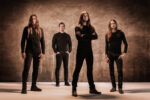 OBSCURA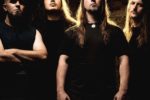 ABYSMAL DAWN
Hailing from Los Angeles CA, ABYSMAL DAWN plays an aggressive mix of modern death metal. The band seamlessly blends the hooks and technicality of early 90's American death metal, with atmosphere, melody and the brutality of their contemporaries.
ABYSMAL DAWN was formed by Charles Elliott (guitars/vocals), Jamie Boulanger (guitars), and Terry Barajas (drums) who circulated a three song demo in winter 2004. The demo garnered some attention for the band within the underground metal press circuit as well as helped them score gigs alongside Exodus, 3 Inches of Blood, Hate Eternal, Into Eternity, Aborted, and more.
In November '05, the band began work on what would become their first proper full-length From Ashes with engineer John Haddad (Intronaut, Eyes of Fire, Phobia). The resulting nine songs paid special attention to not only brutality, but song craft as well and earned the band a remarkable international press response for a debut album. On the strength of From Ashes, they earned their first U.S. tour, a five-week juggernaut alongside Six Feet Under and Decapitated and played as support throughout their home state with the likes of Suffocation, Emperor, Immortal, Goatwhore, Decrepit Birth, and more.
In 2007, ABYSMAL DAWN played a handful of festivals (LA Murderfest, Gathering of the Sick, Burning Star Metal Fest, and more) but most of the band's time we devoted to writing and rehearsing new material for their follow-up to From Ashes. By November, ABYSMAL DAWN had entered Haddad's new studio to begin the next full-length.
ABYSMAL DAWN spent the next three-months in and out of the studio crafting Programmed To Consume. One by one, track by track, the pieces of this record came together, including brand new artwork once again from Par Olofsson.
In February 2008, ABYSMAL DAWN signed a deal with Relapse Records, making Programmed To Consume the band's label debut. ABYSMAL DAWN will unleash this virulent strain of modern death metal on May 13th (May 19th internationally). The band's metallic assault thunders with all the hallmarks of death metal's finest traits, and prove that ABYSMAL DAWN is an explosive new force in American death metal.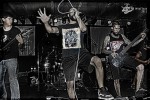 VALE OF PNATH
Denver, Colorado's Vale Of Pnath are one the up-and-coming bands to watch for in the technical death metal field. In 2009 the band released their self-titled debut EP via Tribunal Records. The album was very well received around the metal community, both critically and by fans. Now, in 2011, Vale Of Pnath are ready to release their first ever full-length, The Prodigal Empire via Willowtip Records.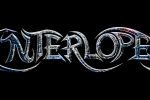 INTERLOPER
Interloper consists of Miles Dimitri Baker (Rings of Saturn, ex Ænimus), Aaron Stechauner (Rings of Saturn, ex Abiotic), and Andrew Virrueta (Sea of Skies, Vampire Squid). Melodic, Technical, and Progressive music bringing forward a new style of music that fans of all genres can enjoy and appreciate.
Miles Dimitri Baker, as well as Aaron Stechauner met at age 15, and started playing music in several bands together. The idea for what has become "Interloper" was created around age 16. The first three songs, "A Red Letter Day", "The Conjuration" and "Absolution pt.I" were written between then and age 18, now one year later, almost half a dozen other songs have been written that will be featured on Interloper's debut album.
As Miles had begun touring with Ænimus, Aaron had already been touring with Abiotic, then shortly after leaving Abiotic, he joined up with Rings of Saturn. All the while Aaron had been filling in on drums for Ænimus on tours, as well as touring with Rings of Saturn.
At this point in time, Miles and Aaron agreed on the idea of having Lucas Mann join Interloper after a very short lived experience of Miles and Lucas writing together for another band.