The concert featuring Off Broadway is RESCHEDULED to Friday February 25th, 2022. All previously purchased tickets will be honored at the door on the new date. If you can no longer attend, refunds are available at original point of purchase upon request.
Starting January 3, anyone entering the concert will be required to show proof of full vaccination. Final dose of vaccination must be received no less than 14 days prior to the event. We will accept a hard copy of your vaccination card, a printed photocopy or a digital image on your phone, and must match your Government-issued ID. Masks are currently required to be worn by everyone inside the venue in accordance with current City of Chicago guidelines.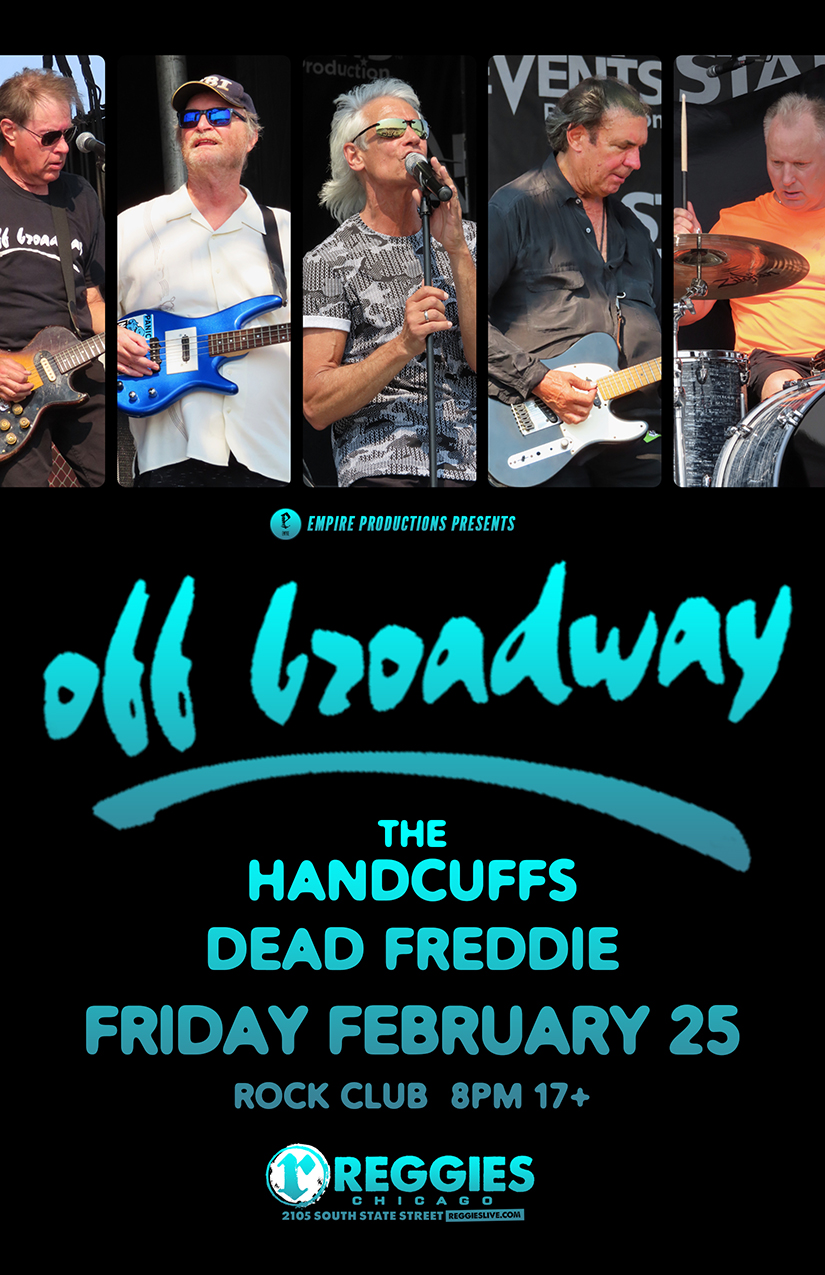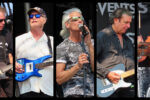 OFF BROADWAY
Off Broadway is an American rock band founded by Paul Darrow, Cliff Johnson, Paul McDermott, John Pazdan and Dan Santercola in 1977 in Oak Park, Illinois. After several line-up changes including the addition of songwriter/guitarist John Ivan and Robert Harding, the band's debut album ON was released by Atlantic Records in 1979. The album reached No. 101 on the Billboard 200 and spawned the single "Stay in Time", which reached No. 51 on the Billboard Hot 100 record charts. Off Broadway released a follow-up album, QUICK TURNS, on Atlantic Records in 1980 and continued touring for three years before breaking up in 1983. Along the way, they became colleagues with Cheap Trick.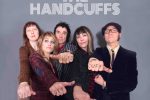 THE HANDCUFFS
Led by acclaimed drummer Brad Elvis and vocalist/rhythm guitarist Chloe F. Orwell, Chicago's The Handcuffs explore broad sonic territory while believing in the power of a great radio hook. Inhabiting some of the same musical domain as T-Rex, Yeah Yeah Yeahs, The Killers and Spiders from Mars era Bowie, The Handcuffs deliver bold, sexy songs with memorable melodies and unexpected twists. Known as much for their dynamic live shows as for being prolific writers and producers, their songs have been featured in dozens of films and television shows on Showtime, the CW, NBC, Showtime, MTV, VH1, PBS, HBO, A&E and more. The band has released three full-length albums and is currently working on the fourth. "The Handcuffs are one of the few bands capable of effectively combining the spontaneity and musicianship of glam/punk with the urgency and rough-edged sound of garage rock," says New Jersey-based rock critic Phil Rainone. "There's a sexy, swaggering street vibe throughout," adds North Carolina-based critic Bill Kopp, and the Chicago Sun-Times exclaims that The Handcuffs are simply "effervescent." Music fans and drum aficionados may recognize co-leader Elvis from a few major label go-arounds during his career and an underground (and, often, not so underground) following of fans of his drumming. Completing The Handcuffs powerhouse garage-glam lineup are bassist Emily Togni, lead guitarist Jeff Kmieciak and keyboardist Alison Hinderliter.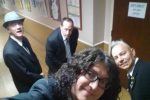 DEAD FREDDIE
Dead Freddie is a Chicago-area band, known as the Pop-Punk Phenomena, playing original music based in early punk and power pop.
$35 Red Chair
Includes reserved seat in balcony above bar
$35 Front Row Seat
Includes reserved seat in Front Section closest to stage