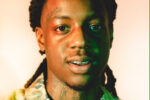 OMB PEEZY
Born in the buckle of the Bible Belt –Mobile, Alabama native OMB Peezyhas had his fair share of hardships. However, rather than fall victim to faux parables, OMB Peezy created his own lane to hip-hop stardom by talking about the only thing that matters—the truth. Yet, like any great prophet, Peezy used these struggles to guide him. When he was 12, his mother picked up and moved their life across the country to Sacramento, California. Instead of hiding his pain, he stayed connected to his Alabama roots and let the trauma fuel his music. In fact, it was that traumatic move andintrospective approach to his music that would lead him to catch the attention of one of hip-hop's legends, E-40, and ink his first record deal. When asked what led to his initial connection with E-40, Peezy highlights that it was his ability to dig deep into himself lyrically so that his rhymes humanize those who think like him. "He liked how I was telling my story. How I was narrating my life," Peezy said in regard to E-40. "Anyone can talk about killing. He liked that I would talk about what led me to do those bad things." Peezy would then go on to grab the world's attention. After releasing his breakthrough single, "Lay Down," in 2016, he signed with 300 Entertainment to drop his debut EP, Humble Beginnings. Standout tracks like "Doin Bad" featuring YoungBoy Never Broke Again laid the foundation for Peezy to showcase his hustle. He followed up Humble Beginnings with the Sherwood Marty collaborative mixtape, Young & Reckless, before dropping the aptly titled tape, Preacher to the Streets, in 2018. Preacher to the Streets took OMB Peezy's career to new heights. The acclaimed project was an accumulation of Peezy's talent and the respect he had generated. This admiration was displayed by the project's star-studded appearances which included Boosie Badazz, T.I., Lil Durk, G-Eazy, and more.
In 2020 Peezy would then go on to release his mixtape, In The Meantime, which housed fan-favorite "Sleep At Night". Released at the onset of the coronavirus pandemic, the mixtape was music for fans to listen to "in themeantime" while he continued to work on what would become his debut album Too Deep For Tears. The album would also include a remix to his viral single "Big Homie", with the original amassing over 31 million views, Peezy would then tap Sniper Gang's Jackboy and the late King Von for the album cut. Too Deep For Tears also features Blac Youngsta, Jacquees, and Rylo Rodriguez and continues Peezy's realistic outlook on life. Not only does he grieve the death of his former label situation, but the rapper also deals with the loss of his grandmother throughout the album and the perils of the justice system. "My cousin Timothy Milton. … They gave him 99 years for a robbery," Peezy said when explaining his album's title. "From the outside looking in, I'm like 'Damn, 99 years for a robbery?' But on the inside looking out, he's like 'It's my fault.' … He was like 'Shit, it's too deep for tears.'"This summer, OMB Peezy is set to release his new mixtape Misguided which will feature the previously released single "Mufasa" ft. G Herbo be hosted by DJ Drama, giving the tape the Gangsta Grillzstamp of approval. The mixtape title is centered around Peezy's feeling that his generation doesn't have OG's like they used to and that there's a lack of education being passed down to the youth on how to navigate life and make better choices. Through his music, Peezy touches on the lessons he's learned the hard way and even some of the current trials and tribulations he's currently working through every day.
In rap, beingrevered and being a legend are two different things. Being revered in hip-hop can be a short-lived experience. People admire your ascension, loathe your reign, and applaud your fall. En route to gaining the quick flame of fame, one might have to compromise themselves and their story to be accepted. Yet, OMB Peezy was able to evade these hoops and hurdles by simply relying on the truth. By recalling his life like The Gospel, "Pastor P" (as he's known on social media) has become a pillar in Alabama's bubbling hip-hop scene. He's also blazed a trail from Mobile to Sacramento that will allow him to speak life to stories outside of music while becoming the legend he's destined to be. And unlike the fast feeling of being revered, to be a legend in hip-hop is to have an everlasting life.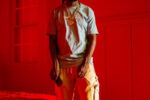 SEDDY HENDRINX
Seddy Hendrinx bobs and weaves between moments of unfiltered emotion, upbeat elation, and undeniable excitement. Through flaunting unmatched unpredictability, the Duval County rapper and singer presents a slick signature style unlike anything else in the game. He asserts himself as a dynamic and diverse disruptor whose uncanny melodic sensibility matches his unbridled intensity. Born and raised in Jacksonville, Florida, music always spoke to Seddy. He immersed himself in records by Tupac, Lauryn Hill, André 3000, DMX, Future, and Erykah Badu. While dying from a gunshot wound, his best friend Johnell urged Seddy to "Ball out for me." So, Seddy picked up a microphone and did just that. Making waves on Soundcloud, he unleashed music at a prolific pace with projects such as The Roots, Just Cause EP, Death B4 Dishonor: Loyalty Over Everything, Roots II, and B.H.D. (Black Hearted Demon). However, he leveled up on 2020's Sayless powered by collaborations a la "Plus 10" [feat. Jack Harlow], "Run It Up" [feat. G Herbo], and "45" [feat. A Boogie Wit Da Hoodie]. In addition to plugs from REVOLT, Respect, and more, Earmilk raved, "Hendrinx has quickly become a creative force to be reckoned with, releasing a series of superb albums including Sayless and Roots II." After racking up tens of millions of streams and views, he perfects this vision on his 2022 mixtape, Well Sed [Generation Now/Atlantic Records].