1-2pm SCHOOL OF ROCK
230-315pm ALPHA LIGHTING SYSTEM
345-430pm STRANGE CHANGES
5-545pm THE TWENY COMMITTEE
615-730pm JEAVESTONE
8-930pm ABACAB MUSIC OF GENESIS 50th ANNIVERSARY SHOW
10-1115pm DINOSAUR EXHIBIT FEATURING JERRY GOODMAN
1145pm-115am NEAL MORSE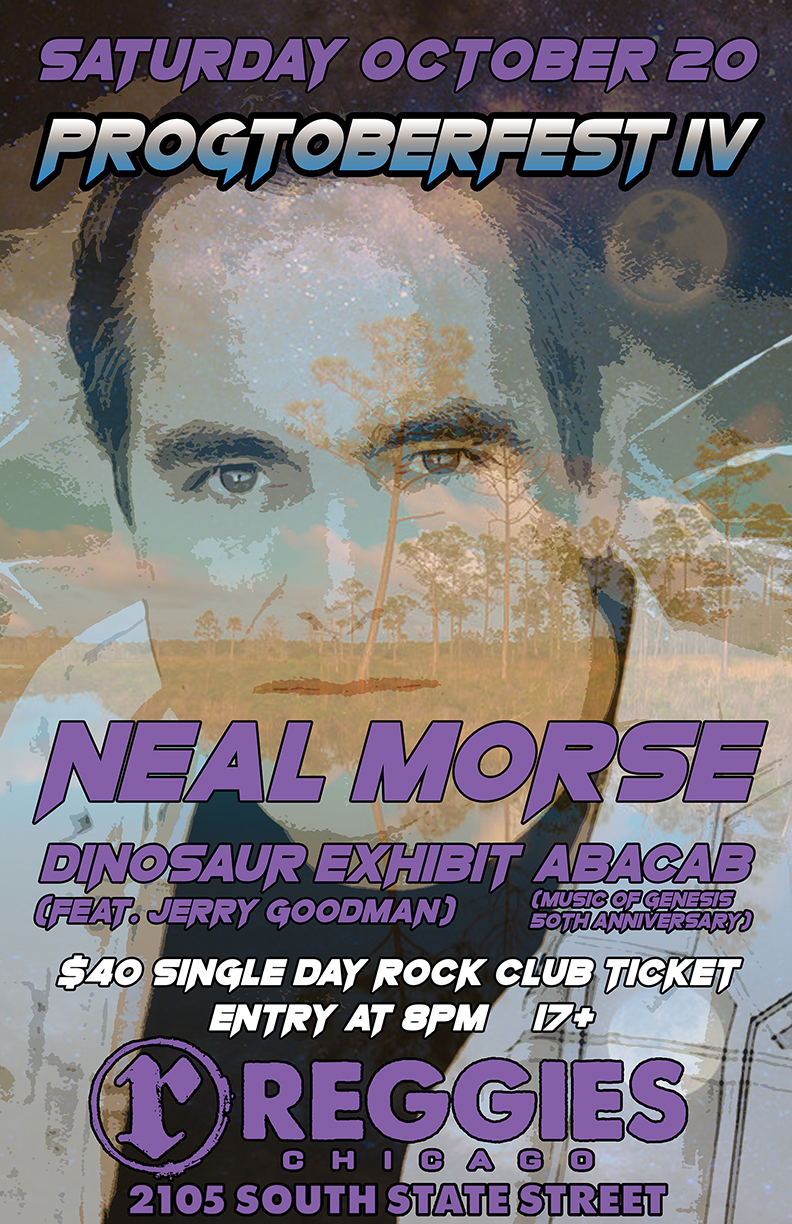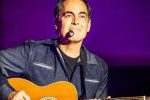 NEAL MORSE
The journey of Neal Morse has seen three decades of musical accomplishments, the latest being the inception of THE NEAL MORSE BAND. The Los Angeles born Prog-Rocker Neal Morse (Spock's Beard, Flying Colors, and Transatlantic) has forged many relationships over the years. The most compelling and fruitful efforts have been those with Mike Portnoy (ex-Dream Theater, The Winery Dogs, Twisted Sister, Transatlantic, Flying Colors, and more).
Together the pair has launched four bands. But the band that has endured the longest and thus with the most musical output has been THE NEAL MORSE BAND. Over the years, Neal along with Mike Portnoy and Randy George always assembled musicians as needed to support Neal's solo music. In 2012, Neal with longtime bassist Randy George held auditions to find the musicians needed to fill out the band as a permanent lineup that would write music collectively. Bill Hubauer (keyboards, vocals) and Eric Gillette (guitar, vocals) joined the band after three days of auditions. They went on to release THE GRAND EXPERIMENT in 2014 followed by the ALIVE AGAIN live DVD/2 CD package in 2015.
Together, the five members are now embarking on THE SIMILITUDE OF A DREAM. This will be the eighth studio album with Morse, Portnoy and George, but the second as a true collaboration with this lineup. Neal's most recent album is Life & Times.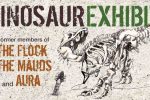 DINOSAUR EXHIBIT
(featuring Jerry Goodman)
Dinosaur Exhibit is the brain child of former members of several historic Chicago based Rock bands: The Flock, The Mauds and Aura. These bands exploded onto the music scene during the 60's and played
through the 70's and are noted for being an integral part of the birth of American Rock Music! These bands through their creativity and various successes have influenced many generations of musicians to follow in their footsteps!
The Flock were well known for such hits as "Clown" and other cult classics recorded over 3 albums, and headlining around the world. The Mauds produced top hits including "Hold On", "Knock On Wood" and "Soul Drippin" and were a charting Phenomenon in Japan!
Aura were a more obscure band, that included original members from Four Days and a Night, and not unlike The Mauds and The Flock were signed to Mercury Records and had and have developed a huge following. Dinosaur Exhibit is not a tribute band, but the original musicians playing the music that they created and the music that we have all come to know and love, Live and in person!
*Featured guest legendary violinist Jerry Goodman is recognized as the world's finest Electric Violinist who was a member of The Flock, Mahavishnu Orchestra, Jan Hammer Group and The Dixie Dregs and has appeared on countless recordings including: Hall &Oats, Styx and Toots Thieleman.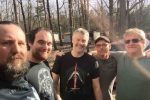 ABACAB- THE MUSIC OF GENESIS
Formed in July 2015 by five well-seasoned musicians in the Charlotte NC metro area, ABACAB is comprised of vocalist/multi instrumentalist Pete Lents, bassist/rh
ythm guitarist Cliff Stankiewicz, keyboardist Patrick Raymaker, lead guitarist/bassist Ryan Richard and drummer Jefferson Nunnery. We came together with a common goal…Pay loving tribute to one of the most iconic bands of the 20th century, and bring their music back to the stage where it belongs… From progressive rock pioneers of the 70's, to pop stadium rock icons of the 80's, to the multi platinum solo careers…This is the music of GENESIS.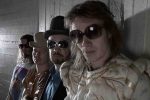 JEAVESTONE
Jeavestone was formed in 1999 by a group of young hopefuls in Western Finland. They developed their style from a more direct approach towards what the band themselves call "prog'n'roll"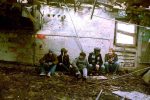 THE TWENTY COMMITTEE
Initially assembled in 2012, The Twenty Committee are a young band from New Jersey with a modern, melodic sound — a unique blend of musical theatre and classic prog. Comprised of Geoffrey Langley (keys, lead vocals), Stephen Kostas (lead guitar), Justin Carlton (guitars, keys, vocals), Joe Henderson (drums, vocals) and Richmond Carlton (bass, harp), the band released their debut album, "A Lifeblood Psalm," in April of 2013. Recorded in the space of two weeks at Neal Morse's Radiant Studios, and produced by Jerry Guidroz (Neal Morse, Transatlantic), "Psalm" has continued to receive significant critical acclaim since its initial debut. The Twenty Committee have done shows in the greater Philadelphia area, including a bill for the NJProghouse, and have been featured in numerous podcasts and online radio stations.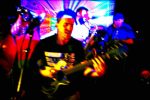 STRANGE CHANGES
Strange Changes is an eclectic nine piece rock band comprised of musicians from the Boston music scene. Residing in Allston, they mix elements of American popular music with classical, jazz, metal, and more, in the tradition of the great American pop composers Frank Zappa and Charles Mingus.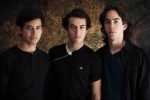 ALPHA LIGHTING SYSTEM
ALPHA LIGHTING SYSTEM was formed in Mexico City in 2013. The band members are Alam HERNÁNDEZ, lead vocals, drums and keyboards, Jaco JÁCOME, bass and backing vocals, and Joshua San MARTIN, guitar and backing vocals. Their debut album, Walking On An Eartlike Planet, produced by Billy SHERWOOD (YES, WORLD TRADE), released in 2015, showcases the group's unique blend of space rock, jazz fusion, and classic prog sounds.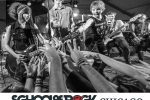 SCHOOL OF ROCK
School of Rock is a performance-based music school for kids aged 8-18, offering lessons in guitar, bass, drums, keys and vocals. Students receive individual lessons as well as group rehearsals, where they learn classics from the entire rock catalog, culminating in real rock shows at real rock venues. For more information, please visit http://schoolofrock.com. Now teaching adults,too!
Our performance-based teaching method is an immersive experience that inspires our students to be their best. We get our students playing music as quickly as possible because we know that that is what our students want to do. As a result our students become more interested in the theory of music.
We deliver an authentic experience using professional equipment, a staff of seasoned musicians, and performances on real rock stages, at real rock venues in front of real live audiences.
Our instructors live to play and play to live. They are experienced professional musicians that can instruct students on the finer points of their instrument, while at the same time educating them on everything that goes into putting on a great live show.
We teach and perform music that our students love to play and our audiences love to here. From the fundamental roots of rock and roll through classic rock, funk, reggae, heavy metal, alternative, indie and prog rock – we share, engage and celebrate it all.
For Free Tickets Go To Our Facebook Page
VIP Tickets
1-Day VIP: $100 Includes admission for One Day plus Meet & Greets, BBQ buffet, Poster
VIP Tickets
3-Day VIP: $210 Includes admission for 3 Days plus Meet & Greets, BBQ buffet, Poster
VIP Tickets
3-Day Seated VIP: $310 Includes admission for 3 Days plus Meet & Greets, BBQ buffet, Poster. Plus reserved Seating in Rock Club. Seating in Music Joint not reserved.