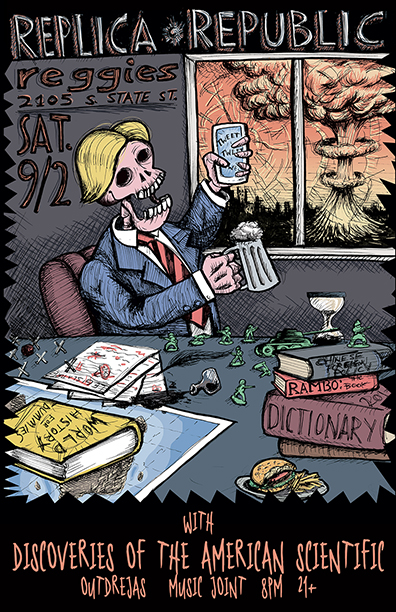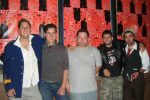 REPLICA REPUBLIC
Replica Republic is a Chicago band of friends and brothers.  Their sound draws from; Gang of Four, Joy Division, Delta 5, Talking Heads, The Clash, The Smiths, Jawbox, My Bloody Valentine, The Fall.  The self titled LP was released on vinyl in 2008. They've played at iconic venues such as Double Door, Subterranean, Cal's Liquors, The Mutiny, Beat Kitchen, Elbo Room, and Reggies Music Joint.
"This I thought was one of the most outstanding demos I have heard all year…They're coming from a place I thoroughly understand, – the guitar crunchiness and funkiness of the Gang of Four and there are modern sounds in here as well. They take it all and give a new twist, and I had a hard time picking which of their 8 songs I should play – I think they are quite good."
XRT 93.1 Chicago – Richard Milne on Local Anesthetic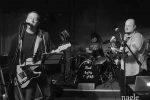 DISCOVERIES OF THE AMERICAN SCIENTIFIC
The Discoveries of the American Scientific are a really nice Indie-Electronic Rock Band from Chicago, Illinois, United States of America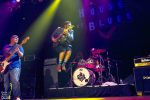 OUTDREJAS
OUTDrejas is an outrageous rock n' roll act that plays originals and covers. We are always looking to connect with music enthusiasts and play gigs.