Starting January 3, anyone entering the concert will be required to show proof of full vaccination. Final dose of vaccination must be received no less than 14 days prior to the event. We will accept a hard copy of your vaccination card, a printed photocopy or a digital image on your phone, and must match your Government-issued ID. Masks are currently required to be worn by everyone inside the venue in accordance with current City of Chicago guidelines.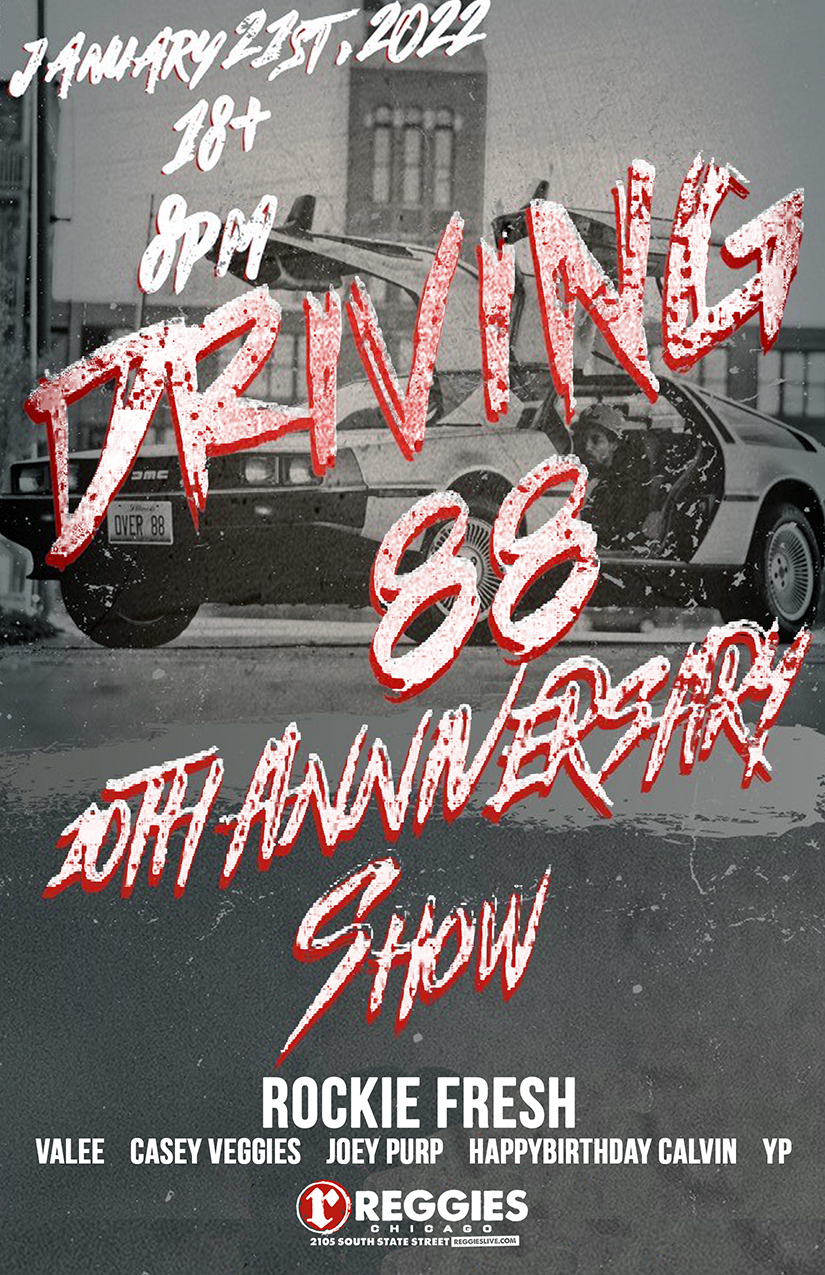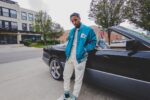 ROCKIE FRESH
If you are looking for a versatile rapping style infused with intricate bars and self-inspiration, Rockie Fresh is the artist for you. The independent Hip-Hop vet is a product of the cultural hub Chicago and brings a style unlike any other from the city.
Rockie Fresh aims to reach new levels of success, inspiring fans and living up to promise to his friends and family along the way. In each release, Rockie seeks to show a different side of himself as a person and an artist, providing a complete look into his story with each bar and beat. The latest glimpse into Rockie's world is the Slide Thru Part 2, capitalizing on one of the best 2020s of any artist and pairing him alongside some of the elite artists in his city.
His family currently inspires Rockie Fresh, presently engaged in a journey of fatherhood alongside music. He is presently using his music to give his take on everything that is going on in his world.
"My recent life experiences taught me that prayer is important when trying to navigate properly through life," Rockie said. "Also, hard work can beat bad situations; when times get tough, work harder."
With a new project on the horizon, Rockie Fresh is focused on creating better art with each drop. With two albums in the works for 2022, Rockie exudes excitement for his new music.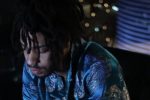 VALEE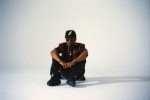 CASEY VEGGIES
Casey Veggies (né Casey Jones) may be young but he definitely knows the value of prioritizing. Although this '90s baby (born July 18, 1993) entered high school with hoop dreams, playing shooting guard for the varsity squad of Inglewood High School's Sentinels, the Los Angeles native's interest in rapping soon eclipsed his passion for basketball.
Back in ninth grade, the young MC had been recording songs and posting them on his MySpace page just for fun. But after receiving positive feedback on a few of his early tracks, Casey Veggies began to re-evaluate his relationship with music. "I was just writing and writing but then when I began recording things just started to fall into place," says the emerging breakout star. "The response I got made me take it more seriously."
While Casey Veggies originally started out as one of the founding members of the hip-hop supergroup Odd Future (OFWGKTA), he decided to strike out on his own following the release of his first mixtape, 2007's Customized Greatly Vol. 1, which he dropped at the age of 14. "I just had a different vision for my own rap career," Veggies says, explaining his decision to go solo. "I wanted to do my own thing."
With the release of 2009's Customized Greatly Vol. 2, Veggies not only proved that he had the potential to be more than just another MySpace star, but he also began to work closely with friends Joshton Peas and Anwar Carrots to establish a merchandise and artist management company called PNCINTL, better known as Peas & Carrots International. In an interview with The Madbury Club, the remarkably entrepreneurial teenager demonstrated a strong head for business as he discussed how "strategic sponsorships, limited merchandise, organic partnerships, social presence and influence ability have proved fundamental in the success of Peas & Carrots and thus, Casey Veggies."
Indeed, Casey Veggies' grassroots approach to marketing and promotion has not only garnered him more than 75,000 Twitter followers and over a million views on YouTube, but also scored favorable press coverage from a multitude of influential blogs and magazines, including complex.com, missinfo.tv, RapRadar.com, vibe.com, xxlmag.com, thesource.com, worldstarhiphop, and MTV's RapFix blog.
Shortly after graduating high school in the spring of 2011, Casey Veggies joined Mac Miller as an opening act on his Blue Slide Park tour. Since then, he has performed with West Coast heavy hitters such as Nipsey Hussle, Dom Kennedy, Kendrick Lamar, and Hodgy Beats of MellowHype, as well as his friends from Odd Future, Tyler, the Creator and Domo Genesis, plus pop star Rita Ora, in addition to collaborating with artists such as YG, Rich Hil, Chip Tha Ripper and Raheem Devaughn.
In 2011, Delicious Vinyl helped with digital distribution of Casey Veggies' independently released full-length debut album, Sleeping In Class, which he followed up a year later with his latest mixtape, Customized Greatly Vol. 3, released on April 9, 2012. Next, the prolific young rapper who supported Big K.R.I.T. on summer 2012's Live From the Underground Tour has a new mixtape called Life Changes in the works. "I'm moving a little away from the volumes," says Veggies. "I want to prove to people that I can put together a full package." As with all of his releases, Veggies' forthcoming projects are sure to be ripened to perfection.
Veggies are good for you and so is his music. Live and grow.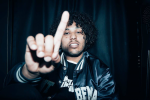 JOEY PURP
Chicago native Joey Purp has arrived. A vivid lyricist from the west side of the city, his love for the culture led him to join forces with like-minded individuals and form the SaveMoney collective. Through these endeavors, Purp contributed memorable features to critically acclaimed projects including Surf by Donnie Trumpet & Chance The Rapper, Innanetape by Vic Mensa and .wav Theory by Towkio.
Over the last few years, the 22 year old has spent time exploring sonic boundaries as part of the duo Leather Corduroys. The group's project Season attracted the attention of major music publications such as Pitchfork, The Fader and Complex Magazine. The album has amassed over 1.5 million plays since its release, and made way for them to grace the stages of RedBull Sound Select and North Coast Music Festival, amongst others.
Following success with singles and features in 2015, which yielded a performance on Comedy Central's "Why? with Hannibal Burress", Joey provoked the attention of critics and fans alike as he neared the release of "iiiDrops", his debut project, blurring the lines between an album and a mixtape. The project's three singles, released in the weeks prior, led to a skyrocket in hype. "Cornerstore", "Photobooth", and "Girls @" periodically racked up accolades including Pitchfork's Best New Track twice.
"iiiDrops" was immediately recieved as one of 2016's best endeavors in hip hop, accumulating rave reviews, including an 8.2 from Pitchfork, earning Best New Album, a 3.5/5 from Rolling Stone, as well as recognition from publications such as The Fader, Complex, Spin, and more.
Joey's triumph has landed him on the cover of Red Eye Chicago, as well as his first US tour with fellow SaveMoney member, Vic Mensa.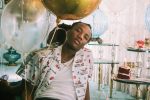 HAPPYBIRTHDAYCALVIN
Happy Birthday Calvin employs the powers of a highly active imagination to magnify the scope of hip-hop. The 18-year-old Chicago rapper/producer went from scribbling down his dreams word-for-word and penning poems in middle school to shining at ChiArts: Chicago High School of the Arts. While there, he began racking up countless streams on Soundcloud. Born and raised in a single parent home, Calvin developed a fascination with poetry and eventually hip-hop sparked by Lil Wayne, Kanye West, G Herbo, Tyler, The Creator, and Kid Cudi, to name a few. In high school, he turned his rhymes into music, crafting beats and recording himself on FL Studio. In late 2018, he caught the attention of Peezy of At The Studio, an independent Chicago label and has since flourished. Since teaming up, he's released the "No Friends" mixtape that racked up over 25 million streams and has him slated to be one of the most exciting new acts on the rise.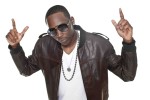 YP
YP aka Backwood Jones is an Eastside Chicago rap artist that has made his city proud. Inking a deal with Universal/Republic Records in 2011, YP started the wave of signings that featured Chief Keef, King Louie, etc.


YP started rapping in 2007 and has evolved into a beast. He has opened for legends of the game, with Q-Tip & Nas co-signing his talent. Already releasing a half dozen critically acclaimed mixtapes between 2011-2013, be on the lookout for the next offering, Backwood Jones, in Summer 2014.

VIP Tickets
VIP option: $50
Includes:
-GA Entry
-Meet n greet before show 6:45-8pm
- Free signed 10th anniversary Driving 88 Poster