Join your favorite locas (and one honorary loco) for a new comedy showcase at Reggies Live in the Comedy Shack. Come out for the hottest comedians across Chicagoland!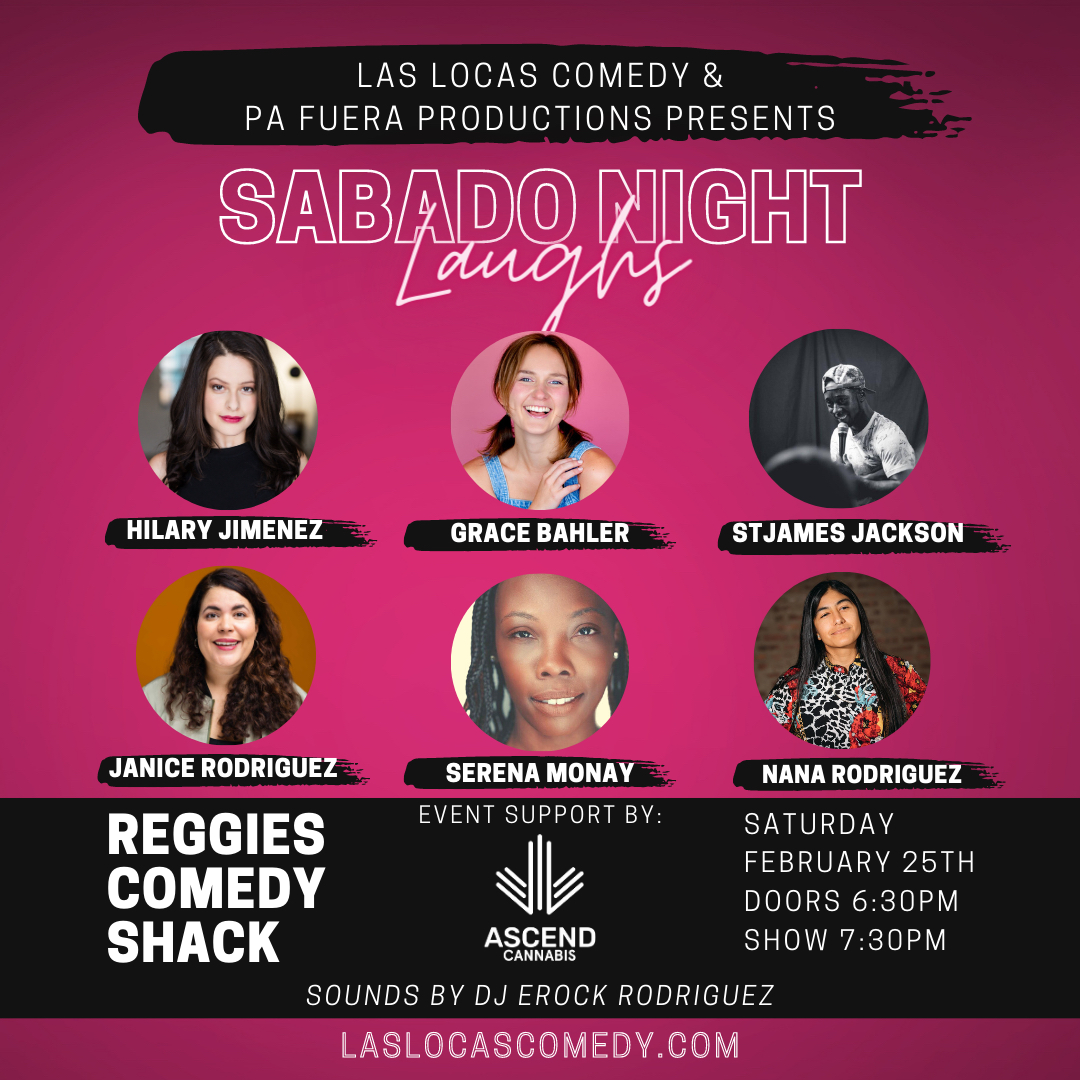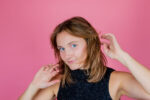 GRACE BAHLER
(Zanies)
Grace Bahler (she/her) is a Chicago-based writer and comic. You can see her every Tuesday hosting Laugh Factory's open mic or at various clubs around the city and Midwest region. Bahler currently writes for Reductress, Awf Mag, and the BOB & TOM Show. She is a graduate of Second City's Conservatory as of 2021. 
Bahler started performing in 2018 on a whim when she decided it was really fun and she kinda wanted to keep doing it? Soon thereafter, she opened for Ronny Chieng in Indianapolis before heading to Chicago like a beautiful little fool. After spending six months taking classes at The Second City and interning for "Highly Recommended" (a Laugh Factory show she'd go on to later co-produce for eight months), Bahler went back up to Montreal to finish her Bachelor of Arts at McGill University. There, she performed stand-up at The Comedy Nest and La P'tite Grenouille and played with The Pit Improv and Bring Your Own Juice sketch group. Around the time she graduated in 2019, Bahler was hired by Reductress as a contributing writer and not long after started writing monologue jokes for the nationally-syndicated BOB & TOM Show.
As for upcoming projects, she's currently working on her first feature-length screenplay and has recently taken on producing The Rambler (Wednesdays in Lincoln Square). It'll take her forever to update this website, so follow her on Twitter @sooospontaneous or Instagram @veryspontaneous (she's sooooooo spontaneous).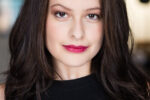 HILARY JIMENEZ
(Lincoln Lodge)
75% Mexican, and 100% colonized, Hilary Jimenez is a Chicago based comedian, writer, and Limited Too Fitting Room Survivor, who's comedy style is crossing the border and the line all while wearing designer shoes. Her comedy gives loud, abrasive voice to the female, chicana experience, with a self-deprecating wit and unapologetic delivery that makes her mother deeply uncomfortable.
Originally from the suburbs of Detroit, MI, Hilary graduated from Western Michigan University with a degree in Theatre Performance, and moved to Chicago to pursue the extremely lucrative career of Stand Up Comedy.
Hilary has performed at The Laugh Factory Chicago, Zanie's, The Lincoln Lodge, Mark Ridley's Comedy Castle, and many more.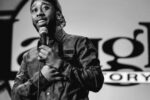 ST. JAMES JACKSON
(Laugh Factory)
St. James Jackson is an extremely talented, Chicago-based comedian who  has one goal: Greatness. He started his career at the age of 17 when one  day, while skipping class, he noticed that his school was having a  talent show. He decided to try his luck at Stand-Up Comedy and  immediately fell deeply in love with the art form.
From then on he began spending his every waking moment working to  become an elite comic. Now, you can see this young gun all over Chicago  performing.
 On stage, St. James is a mix of being verbally brash and energetic. His  unique cadence keeps you engaged and entertained the entire time. His  comedy is personal, covering topics such as how it feels to live with a  crazy religious family, his experiences with drugs, stories on race,  growing up naïve, as well as an abundance of "dumb thoughts" he has  while on the toilet.
St. James Jackson, with his work ethic and determination, has quickly became a hilarious comedian that you can't miss!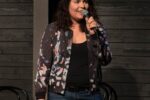 JANICE RODRIGUEZ
(Las Locas Comedy)
Janice Rodriguez (first name rhymes with Denise because she likes to be difficult), is a Chicago-based entrepreneur and comedian. When she's not slaving over an unnecessary spreadsheet or micromanaging others, she performs her unique brand of stand up across the Chicagoland area.  Janice uses her experience as being the whitest Latina she knows and an at best average marriage partner to tell her side of the story. Janice aims to bring a fresh perspective to topics related to her culture, Indiana upbringing (Indiana+culture=oxymoron), and her professional and personal lives. She's also really tired.
Janice regularly performs at Chicago area comedy and storytelling showcases and has performed at comedy clubs Zanies, Improv, The Drop (South Bend), Laugh Factory, Comedy Vault, Comedy Bar Dubuque, LOL Comedy Club (San Antonio) Comedy Shrine, The Market Lounge,  and Jackie Knights (St. Augustine, FL). She has also been invited to perform at several comedy festivals such as Chicago Women's Funny Festival, SheDot (Toronto), Lady Laughs (Madison) and LaughFest (Grand Rapids).
Janice is a founder and producer of  Las Locas Comedy, a comedy showcase that features Latina/Latinx comedic talent and our favorite locas of any background.   Check out her performance calendar to see her at an upcoming show!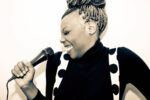 SERENA MONAY
(Laugh Factory)
Chicago Stand-Up Comedian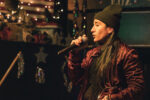 NANA RODRIGUEZ
(Pa Fuera Productions)