Join your favorite locas (and one honorary loco) for a new comedy showcase at Reggies Live in the Comedy Shack. Come out for the hottest comedians across Chicagoland!  Please note, in May, the show is on a FRIDAY!
Come early to get a great seat, drinks, food and hang out with reps from Ascend Cannabis. Sounds by DJ Erock Rodriguez. Full menu and bar available.
Hosted By: Janice Rodriguez (Las Locas Comedy)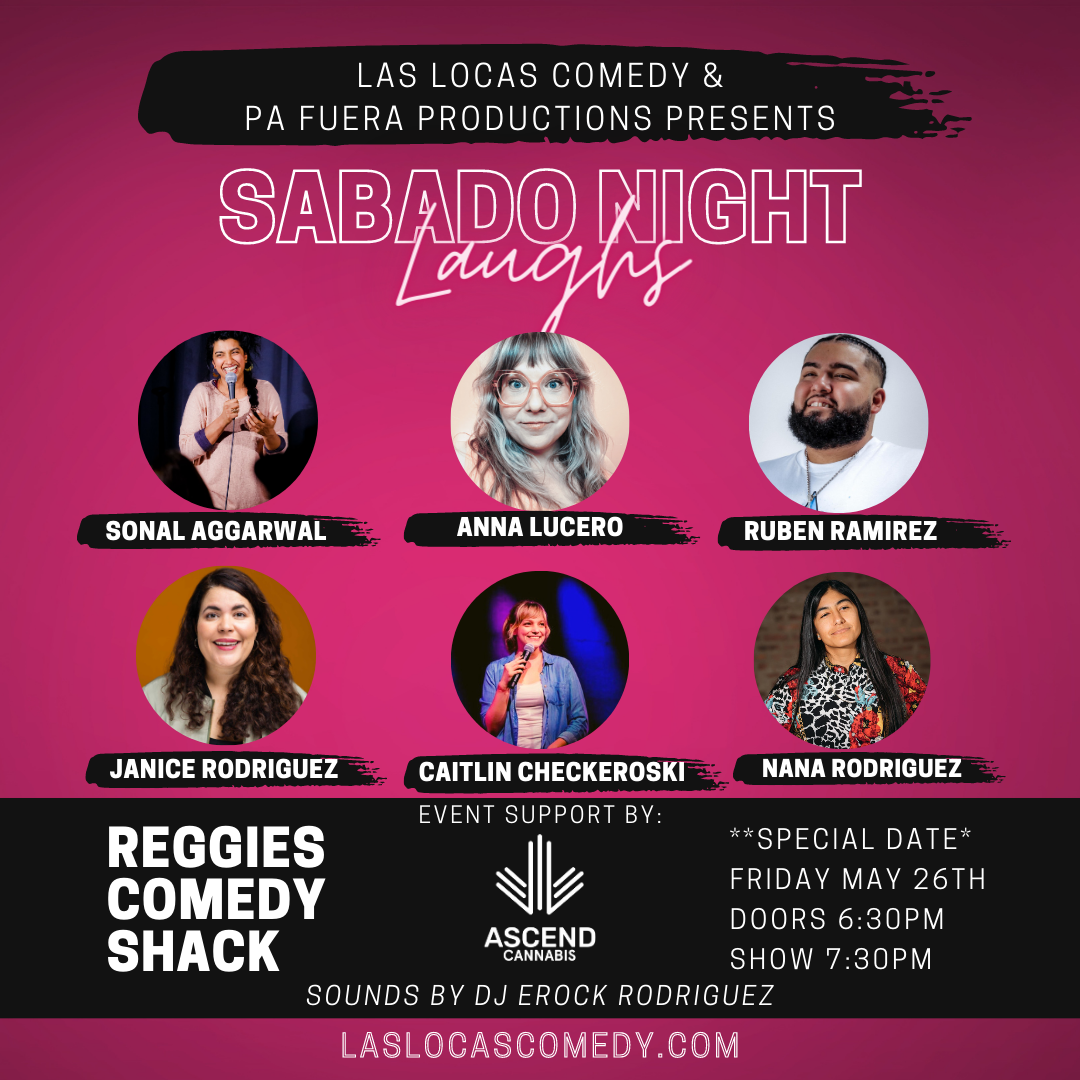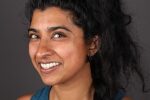 SONAL AGGARWAL
Laugh or Die, you choose. Standup Comedian ~ Actor ~ Emcee.
SONAL AGGARWAL IS.. not a suitable marriage candidate, but she's a great comic.
She is a world traveling performer. Raised in the southwest suburbs of Chicago, she left the country after college to travel the world. In March of 2015 while living in India as an artist and emcee, her life took a dramatic turn with a motorcycle accident that led her back to Chicago. During her rehabilitation, she realized that she was meant to do stand up comedy. Now, her infectious energy is on stage all over Chicago.
Namaste… please stop saying it if you are not saying it right.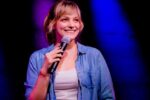 CAITLIN CHECKEROSKI
She/her, Chicago-based stand-up comedian. Come for the dog pics, stay for more dog pics.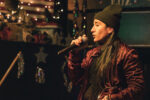 NANA RODRIGUEZ
(Pa Fuera Productions)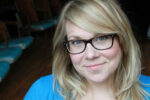 ANNA LUCERO
(Zanies)
Anna Lucero is a comedian, actor, & director in Chicago. She created & co-produces Anna Lucero is a comedian, actor, & director in Chicago. She created & co-produces the long-running female/GNC comedy showcase, The Gogo Show, with Sommer Austin. She also founded The Lincoln Loft, an ever-changing labor of love and performance space, with Adam Schulmerich.
After earning her degree in acting from Towson University in Baltimore, Anna moved to Chicago where she diversified her comedy performance and directing education at The Second City, The Annoyance Theater, Green Shirt Studio, Get Riffed with Ever Mainard, and The Feminine Comique with Cameron Esposito & Kelsie Huff.  She acted, directed, built, painted, focused lights, produced, and choreographed with Lights Out Theatre Company.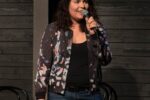 JANICE RODRIGUEZ
(Las Locas Comedy)
Janice Rodriguez (first name rhymes with Denise because she likes to be difficult), is a Chicago-based entrepreneur and comedian. When she's not slaving over an unnecessary spreadsheet or micromanaging others, she performs her unique brand of stand up across the Chicagoland area.  Janice uses her experience as being the whitest Latina she knows and an at best average marriage partner to tell her side of the story. Janice aims to bring a fresh perspective to topics related to her culture, Indiana upbringing (Indiana+culture=oxymoron), and her professional and personal lives. She's also really tired.
Janice regularly performs at Chicago area comedy and storytelling showcases and has performed at comedy clubs Zanies, Improv, The Drop (South Bend), Laugh Factory, Comedy Vault, Comedy Bar Dubuque, LOL Comedy Club (San Antonio) Comedy Shrine, The Market Lounge,  and Jackie Knights (St. Augustine, FL). She has also been invited to perform at several comedy festivals such as Chicago Women's Funny Festival, SheDot (Toronto), Lady Laughs (Madison) and LaughFest (Grand Rapids).
Janice is a founder and producer of  Las Locas Comedy, a comedy showcase that features Latina/Latinx comedic talent and our favorite locas of any background.   Check out her performance calendar to see her at an upcoming show!