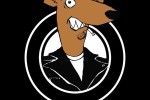 SCREECHING WEASEL
Formed in 1986 by acerbic front man Ben Weasel, Screeching Weasel immediately set out to provoke. In their early days the band was known as much for Weasel's on-stage diatribes and battles with audience members as their music, but with the release of 1991's My Brain Hurts they helped to usher in the pop-punk explosion, and have remained at the forefront of the genre ever since. In a career punctuated by internal friction and break-ups, to say nothing of their run-ins with promoters, label owners, other musicians and the press, Screeching Weasel has inspired countless bands with their infectious, hook-laden songs; Blink-182 and the All-American Rejects cite Screeching Weasel as an influence and Green Day's Mike Dirnt (who played on the band's 1994 How To Make Enemies And Irritate People) sports a Weasel head tattoo on his arm.
Ben Weasel, the only remaining original member and the only constant amidst dozens of lineup changes, sums up the band's notoriety by noting "You can't worry about making friends or alienating people. You've got to be your own man no matter who it upsets. That's the only way to make music of any lasting value." More than a quarter of a century on, the band continues to court controversy while seemingly effortlessly cranking out new pop-punk gems. "My goal," says Weasel, "was always to put the crowd in a position where they didn't know whether to boo us or start dancing." Screeching Weasel continues to win over fans both old and new with each new release; none of their 11 studio albums have ever been out of print and their latest release, the 7-song EP Carnival Of Schadenfreude, finds the band as cantankerous and tuneful as ever. The newest lineup of Screeching Weasel is on the road and working on new songs, and will be for years to come if Weasel has his way. "Screeching Weasel is never breaking up again," he says. "The band dies when I do."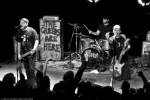 THE QUEERS
We've been playing music and touring all over the world for almost 30 years now. We released a few records for Lookout! Records in the early 90s and then had a terrible stint with Hopeless in the late 90s. I don't think they wanna see us and we definitely don't wanna see them. Then we released one more record with Lookout! but afterwards switched to our favorite record label we've ever had, Asian Man Records. All this while touring a bunch. We'll see you soon, we're The Queers.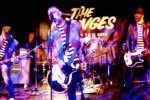 THE MANGES
The Manges. Old school punk rock. Weird irony. War, cinema, crime and rock references. Radical Ramones monkeys. No coherent opinions expressed. Negative minds. Low profile. High determination.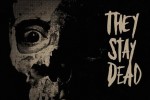 THEY STAY DEAD
Past and present members of: Minutes Too Far, Wretch Like Me, Euclid Crash & Screeching Weasel.
VIP Full Package
this includes meet and greet with the band, early access to the show/soundcheck, dinner, drink tickets, limited edition show poster for $80.
VIP Above Stage (SOLD OUT)
this includes meet and greet with the band and above stage access during show for $50. *VIP meet and greet at 5pm"