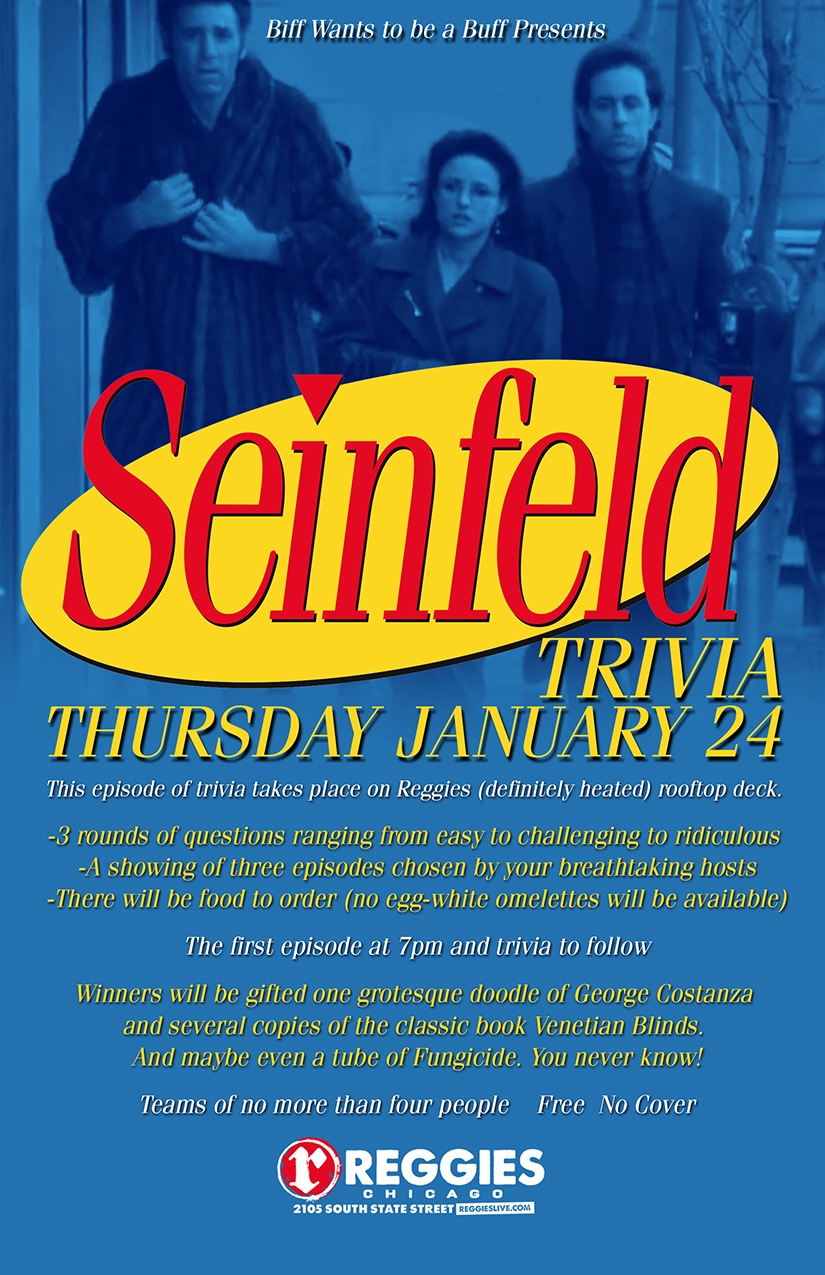 SEINFELD TRIVIA
"Biff Wants to be a Buff Presents" Seinfeld Trivia
Biff Wants to Be a Buff: Seinfeld Trivia Night is headed back to Reggie's Rock Club to order a big salad with lots of stuff in it and ask obscure questions about Velcro, bathroom-stall doors, and classic fictitious films like Ponce de Leon.
This episode of trivia takes place on the Reggies (definitely heated) rooftop deck. What fun!
Here are the details:
-Three rounds of questions ranging from easy to challenging to ridiculous (36 in total)
-A showing of three episodes chosen by your breathtaking hosts
-Several champagne coolies (and glasses of beer) ordered by you
-There will be food to order (no egg-white omelettes will be available)
Winners will be gifted one grotesque doodle of George Costanza and several copies of the classic book Venetian Blinds. And maybe even a tube of Fungicide. You never know!
The first episode will begin some time just before 7 PM and will immediately be followed by the first round of trivia. There should be a decent amount of seating, but showing up on time will help you secure a good spot. Teams of no more than four people.
For those very careful with money, trivia remains free!