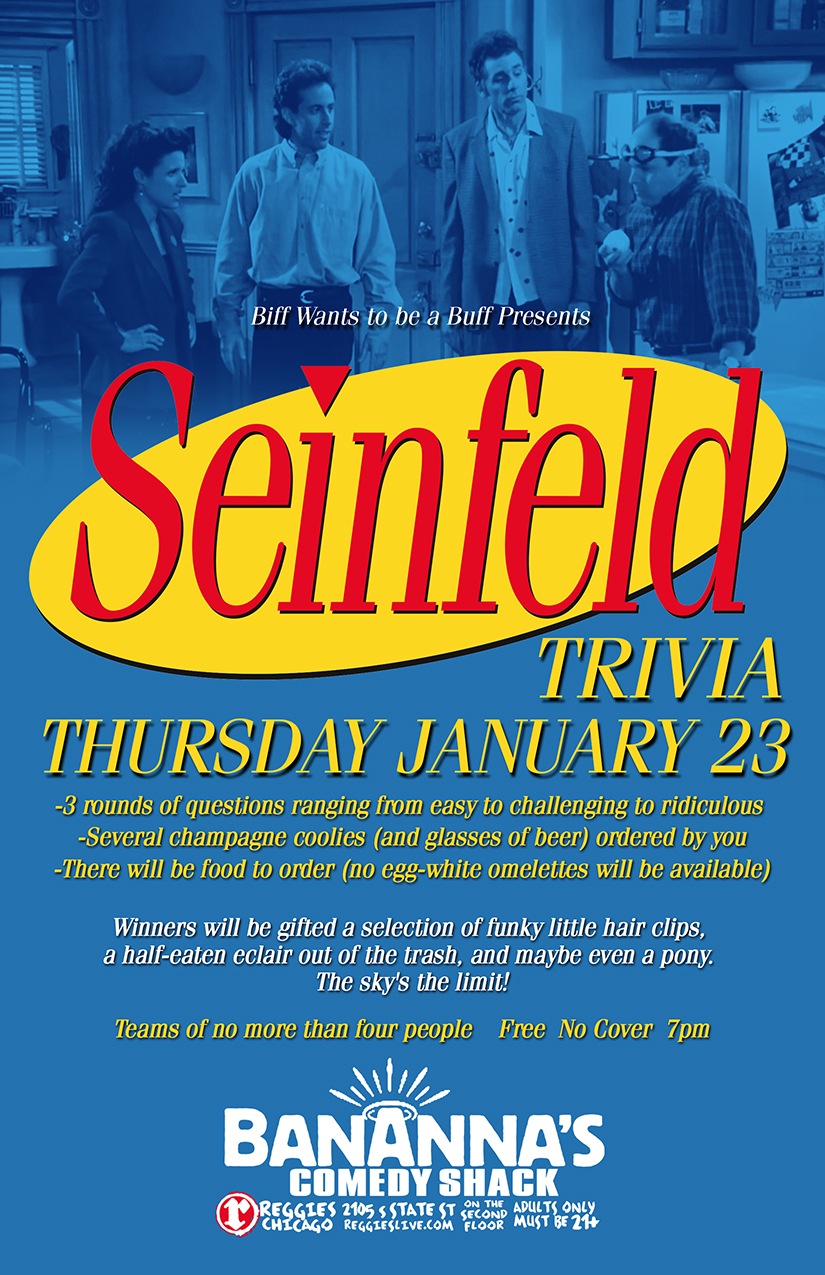 SEINFELD TRIVIA
Biff Wants to Be a Buff: Seinfeld Trivia Night is headed back to Reggies to host its very own millennium party. There will be both New Year's balloons and everyday balloons, quite a bit of ice, and, if you're lucky, maybe even a special appearance by Christopher Cross.
This episode will take place in Reggies new second-floor bar Bananna's Comedy Shack, which will be devoted to trivia only. What fun!
Here are the details:
-Three rounds of questions ranging from easy to challenging to ridiculous (36 in total)
-A showing of three episodes chosen by your breathtaking hosts
-Several champagne coolies (and glasses of beer) ordered by you
-There will also be food to order from Hildy, everyone's favorite Reggies server (no egg-white omelettes will be available)
Winners will be gifted a selection of funky little hair clips, a half-eaten eclair out of the trash, and maybe even a pony. The sky's the limit!
We used to lead with an episode but now we'll begin with the first round of trivia around 7 PM. So get there on time! There should be a decent amount of seating, but showing up in a timely fashion will help you secure a good spot. Teams of no more than four people (seriously).For those very careful with money, trivia remains free!