BETHESDA
After recently releasing their 2011 EP, "Dreamtiger & Other Tails," Bethesda has been slated for thirteen shows on Showtime, MTV, Oxygen, VH1, and E! Their music can be heard on over 200 independent and college radio stations nationwide, where they have reached "Top 5 Add" status and have been charted in numerous college markets.
Over the past year, Bethesda has had the privilege to play with bands such as Eisley, Azure Ray, Margot and the Nuclear So & So's, Jessica Lea Mayfield, First Aid Kit, River City Extension, Frontier Ruckus, Suckers, and more. Bethesda has used their energetic live shows and carefully crafted songs to elevate themselves into the same conversation as some of indie rocks best.
These five friends, in hopes of satisfying their snow laden angst, came together in the interest of channeling their desires for meaningful living into the artistic expression of music. The result? Bethesda, an indie rock group that brings together folk roots, indie beats, crafty guitars, and soaring vocals with meaningful lyrics to build songs that move your heart and feet in equal measures.
Blending influences from seemingly unblendable musical genres, these folks paint pictures of human drama, the struggles of life, the beauty of nature, and the few truths they know to be true with poignant lyrics and musical movements that can rip you from your apathetic state and send you whirling. This vibrant combination has aided Bethesda in developing a loyal following.
Bethesda followed up the 2008 release of their self-titled EP with the release of their debut full-length album, "Love in a Time of Tra La La," in January of 2010. Their new EP, "Dreamtiger & Other Tails," was recently release in May 2011.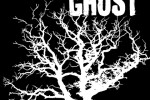 NORTHLAND GHOST
Northland Ghost is a new band out of Chicago playing a blend of original folk rock americana tunes. The band consists of Brian on vocals and guitars, Jeff on drums, and Joshua on bass. The band formed in fall of 2011 to start playing out the songs Brian had written and recorded over the previous year or so. They are currently playing Chicago in support of their new EP "The Trees Are Burning."