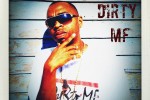 DIRTY MF & THE SMOKIN' SEXTION
Known for his deep voice, witty improv raps and anything goes stage presence, Grammy nominated MC/DJ Dirty MF is a one man show who brings hot lyrics, laughter and his love for music to every performance. Not afraid to say what's on his mind, Dirty will rhyme about any topic that gets the party started. Whether its sex, social issues, politics or just having a party, nothing is off limits.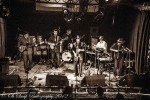 GENOME
Genome deftly combines organic improvisation and audience interaction with mind bending electronic sound manipulation, adding an entirely new dimension to the labyrinth of melody, harmony and rhythm. The music of Genome acts as a gateway to a new freedom of mind and spirit through the ritual of music, dance, and Dionysian celebration. The Genome project is not about the members of the band alone, but rather, the love and community of its supporters and friends. The band makes the music, the people dance to the music, and everyone gets lifted together!