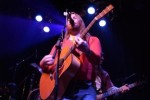 MR. BLOTTO
Mr. Blotto was born in Chicago as an off-night vehicle for musicians who loved each others playing but were in different bands at the time. The only rule was that they would only play what they loved. That philosophy continues today and has led Mr. Blotto into unique musical situations.

Mr. Blotto takes the Jam band asthetic into areas unfamiliar to the standard Jam Scene. They have been known to cover entire albums by Led Zeppelin and the Who as well as perform entire shows of Country and Reggae. Artists as diverse as the Grateful Dead, the Flaming Lips, Willie Nelson and The Velvet Underground have seen their material interpreted by Mr. Blotto in the 2000+ shows the band has performed in the last 15 years, yet covers only pepper the bands hefty catalog of original material stemming from five studio albums and other unreleased crowd favorites.
BIG ANT'S JAM SESSION
Bring your BASS or HORN or GUITAR or STICKS or WHATEVER you play, and come sit in with some of Chicago's best. Big Ants Jam session is an open improv session playing jazz, soul , punk , rock or whatever style of music is appropriate for the time at the time they play it. The ever changing band is curated by drummer, Anthony Capers.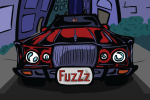 FUZZZ
Based in Chicago, FuzZz has been making crowds groove since mid-2011. The five-piece funk band merges heavy influences from the Meters, James Brown, and the Greyboy Allstars with strains of Jaco Pastorius and Stevie Wonder to create sounds infused with driving vamps, energetic blues progressions, and fiery solos. The group has made appearances all over their fair city and have traveled as far as New Orleans to play their blend of distinctive originals and reinvented covers, which can be heard on their debut album released in June 2013.