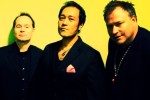 WHO'S THIS MARY
Who's This Mary? are a modern beat combo that live and breathe in the Chicagoland area. Performing tip top original power pop as well as inspired cover versions of Britpop and other classics from 60's to present day. Their sound consists of bright melodies, tight harmonies, upbeat guitar work, and a healthy respect for catchy grooves. Known for their dedicated cover versions they have fully tackled The Jam (as their alter ego "ALL MODS CONNED"), The Beatles and now The Cure.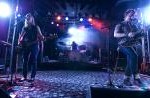 I AM A NATION
IAAN, vintage-modern rock music, hints influences some people have trouble pinpointing. Those who do usually name bands from the early 80's when guitarists started paying attention to pedalboards and pop songwriting began to blend with the "i don't care" rock attitude. There is no agenda to save the world; just lyrics about getting through it. We are a group, a small nation we hope to expand, but it all starts with one person. I am a Nation strives to bring individuals together through music to become a nation of lovers and listeners, realists and thinkers, right brain creatives and left brain leaders. Together we are a Nation, you are a Nation, and I am a Nation.
THE HI-TONES
Catching your first live performance by The Hi-Tones is a bit like the title of one of their more popular songs, "Hit and Run" (not including the internal bleeding, of course). Everything happens so quickly, you're left somewhat dazed and confused, and you can't be exactly certain of what you've just witnessed. What you're sure of is that it will take a little time before you go back to feeling normal after being run over by their retro brand of raw, jangly dance rock.