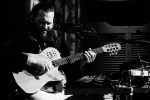 ZACH DEPUTY
On his new release Another Day (Eusonia Records, 2011), Zach Deputy demonstrates his extraordinary ability to perform and record in multiple contexts and conveys the sensibilities of a mature singer/songwriter. Another Day offers another look at Zach Deputy and seeks to help him cross over into other audiences. Rich with ballads and mid-tempo songs, the music on this recording is best described as soulful rhythm and blues, with flavors of Al Green, Taj Mahal and Stevie Wonder emerging in the swells, changes and modulations of the music, in the voice and even in the lyrical content. The record will appeal to fans of contemporary artists like Jack Johnson and Amos Lee, but the origins of the style and feel remain classic.
Recorded over 5 days in August 2010 at Mission Sound Recording in Brooklyn, NY, Another Day is the truest example of pure musicianship. As heard in this recording, Grammy winning producer Scott Jacoby and his team of musicians demonstrate that large budget recordings and "over-production" are simply not necessary. Drummer Graham Hawthorne (Aretha Franklin, Paul Simon, David Byrne), bassist Al Carty (Lou Reed, Alicia Keys, Gavin DeGraw) and pianist / organist Will Buthod (Jay-Z, Swizz Beatz, The Harlem Gospel Choir) and Zach Deputy met for the first time on day one of recording and– despite their diverse backgrounds– instantly clicked with each other and created the perfect landscape to support Zach's songs.
In contrast to the music and feel of Another Day, Zach Deputy has made his mark thus far as a touring powerhouse. As a boy, the music of his Puerto Rican, Cruzan and Irish heritage was cooked up in the South Carolina heat. The Calypso rhythms and folk songs of St. Croix competed with the R&B / soul of pioneers like James Brown and Ray Charles for space on the family stereo. As Deputy honed his craft, a unique hybrid of these influences emerged, ultimately creating the signature Zach Deputy sound. To bring this sound to the stage, the big, impossibly upbeat South Carolinian with the infectious smile puts on a solo show– enhanced by looping technology– that is essentially a one man dance party offering up what he calls "Island-infused, Drum 'n' Bass, Gospel-Ninja-Soul" to the enthusiastic crowds of dancers who flock to clubs from coast-to-coast. It is these late night dance parties— more than 250 per year– that have made Zach Deputy one of the hottest up-and-coming performers on the camping festival circuit and "jam band" scene. For Zach, most days begin in a hotel room and end a couple of hours after walking off stage. The constant touring and the compelling live show may be the key to Zach's success on the road, but it is an unlikely inspiration for Another Day, as there is little similarity between what fans have come to expect from Zach and what is offered up in this new record.
Thus, Another Day is an appropriately titled album, and it is truly an album in the classic sense— a collection of songs that come from the same time and place, inspired by the same muse. Reflective and introspective, it provides a glimpse at the soul of an artist and the depth of a songwriter. Full of hope and anticipation of the promise of another day, a new day, it is a pivotal point in the career of a touring musician. Whereas it is a departure for Zach Deputy, it is one that he feels confident his fans can relate to, but it isn't the end in itself. Deputy's multi-faceted diamond gets one side polished in this offering, and it is a side that will shine brightly for a new audience.
In April 2016, Zach released an album called Keep on Movin' under the name Zach Deputy & the Hashtags. "Keep on Movin' is a turn-around point in my career. All I expected was a jam session, with maybe a cool take or two, but to my astonishment in only two afternoons at the boat house, we produced an entire record and inspired the birth of a band."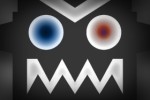 DFM (DEUCE FUNK MONSTERS)
Live house music by a funky duo. It will spin your mind.