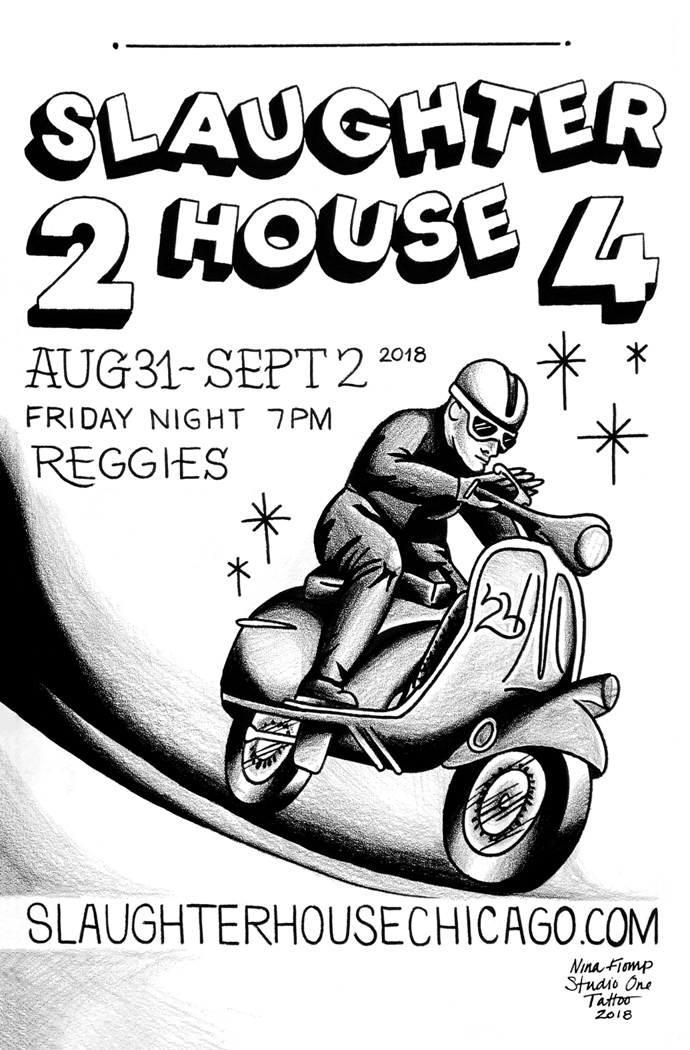 Slaughterhouse 24 Scooter Meetup
Come join Chicago's Vintage Scooterists for a night of fun at Reggies
Slaughterhouse is the Midwest's longest running vintage scooter event.  What's vintage? Any 2-stroke shifter Vespa, Lambretta, Bajaj (yes, that includes Stellas), as well as geared 4-strokes like the Honda Cub, etc. We do welcome anyone on motorized 2 wheels but just so you know we are primarily a vintage group.
Stop by, check out the bikes, have a drink, meet some new friends, Dance to the DJ,  talk shop, show off your ride, or ask questions!
Late night ride will leave around 10:30pm
YOU MUST REGISTER AND SIGN THE WAIVER TO PARTICIPATE IN GROUP RIDE
Registration will be available on site or ahead of time at our website www.slaughterhousechicago.com
Brains are sexy. We wear helmets and we hope you will, too. Eye protection is mandatory. You must possess a current license appropriate to your scooter in the state of your current residence.