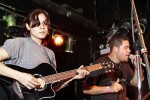 THE HANDSOME DEVILZ
(covering The Smiths and Morrissey)
With over a decade of playing The Smiths and Morrissey, The Handsome Devilz are still going strong and bringing more and more to the stage. Doing what we love, there truly is a light that never goes out.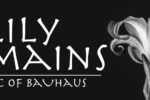 LILY REMAINS
(A Tribute to Bauhaus)
Veteran Chicago musicians playing the music of Bauhaus. Formed in 2019.
Steven L. Anderson – Vocals
Grant Davidson – Bass
Payman Satar – Guitar
Chris Bijalba – Drums