This event is a $5 cover or free if you "like" Fernet Branca on Facebook. Please show proof of FB "like" on your phone or a print out. This event is first come first serve! If venue is at capacity, we will broadcast live show on TVs on Rooftop Deck and in Music Joint. Please RSVP to rsvpreggies@gmail.com. RSVP does not guarantee entry! More details to come! Lots of great stuff involved in this event!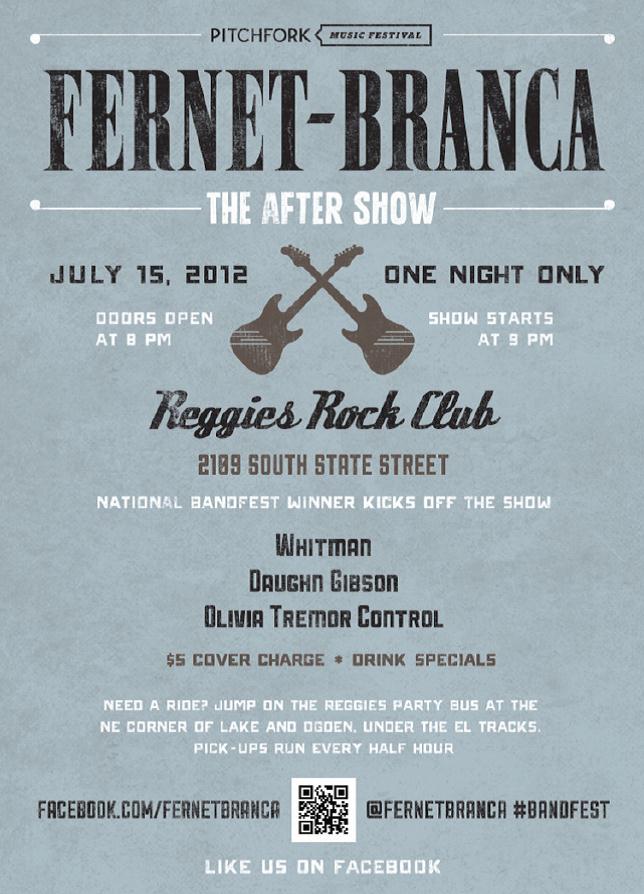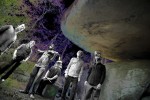 THE OLIVIA TREMOR CONTROL
The Olivia Tremor Control originated in Louisiana around 1988 as the trio of W. Cullen Hart, Bill Doss, and Jeff Mangum. They ended up in Athens, Georgia around 1992 and recorded the "California Demise" EP which they released themselves on seven-inch vinyl. After a while Jeff Mangum left to focus on his band Neutral Milk Hotel, and another Louisiana native, John Fernandes joined the group to play bass, clarinet, and violin, and they recorded the prelude to their first album called "The Giant Day" EP. Soon the band convinced Eric Harris, who had played with Bill in Chocolate USA, to move to Athens to join the band as drummer, thereminist, electronics expert and recording engineer. In 1996, their debut double album "Music from the Unrealized Film Script, Dusk at Cubist Castle" was assembled, from years of 4-track tapes, in the Denver-based studio of childhood friend Robert Schneider. After it's release, Peter Erchick, who had grown up with Eric in New Jersey, and also played in Chocolate USA, joined the group to play organ and piano. They then exhaustively toured North America, Europe and Japan opening for the Super Furry Animals, Beck, Stereolab, R.E.M. and Derek Bailey, as well as many tours with Elephant 6 comrades Neutral Milk Hotel, the Music Tapes, the Apples, Elf Power, etc. Following the tours for their 1999 album, "Black Foliage: Animation Music", the band went on hiatus to focus on various projects. They did some reunion shows in 2005 starting with an invitation from the All Tomorrow's Parties festival and ending with a joyful noise at the Orange Twin conservation community. 6 years on, they are back in action, working on new recordings and putting together a live show.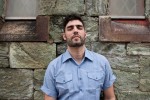 DAUGHN GIBSON
Pitchfork Review: Earlier this year, sample-abstractionist crooner and former Pearls and Brass drummer Daughn Gibson released his self-titled debut LP on White Denim, the label run by Pissed Jeans' Matt Korvette. On June 5, Gibson will release a 7″ with these two new songs, "Lite Me Up" and "The Mark of a Man", via Dull Knife.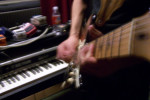 WHITMAN
Filled with drunkenness, long nights and debauchery; Whitman's Weekends is precisely reminiscent of what its title suggests, a whole lot of fun.
The 11-track record features topics ranging from weekend flings ("NW Thurman,"" Manchester by the Sea"), the struggles of touring("Dead Dog Days", "Light it Up") and the joys of drinking and carousing with friends, both close and lost("Barstools", "Day Drink Pt. 1 & 2"). Just in case there was any question, Whitman proves they've done their rock n' roll due diligence with influences ranging from The Replacements, Elvis Costello & the Attractions, Wilco and The Hold Steady. All the while, the album never loses touch with the band's core aesthetic and keeps everything up-beat and energetic; while keeping the listener constantly engaged through singing along, keeping a cold beer in their hand and getting the odd desire to give out sweaty high-fives.
Weekends was recorded by Whitman, produced and mixed by David Dreesen, and Mastered by Bob Weston and was released on Sonora Records on April 17, 2012.