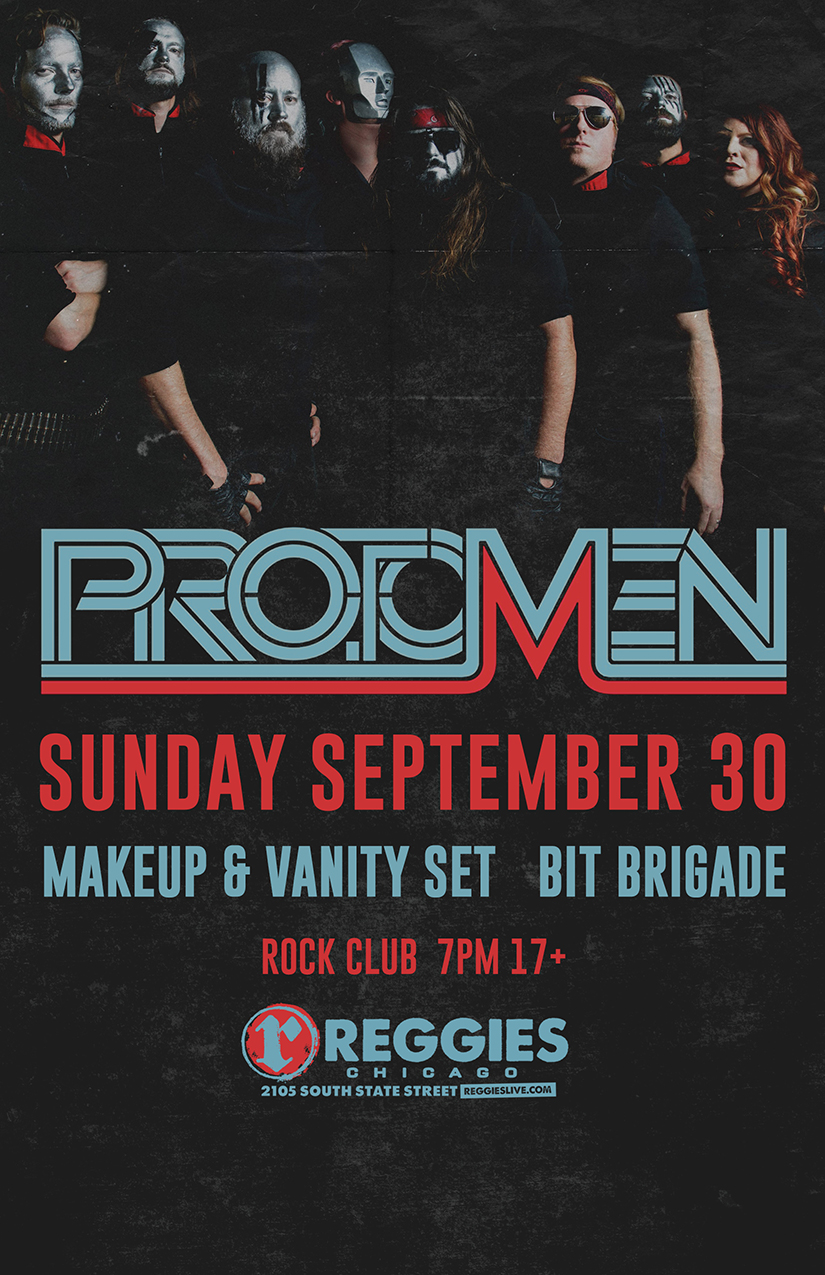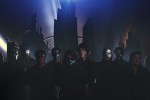 THE PROTOMEN
Presumably you have things to do, so I'm going to get you up to speed on The Protomen in a hurry, so you can make it to happy hour at Applebee's.
Allow me to make a bulleted list:
-The Protomen have distilled a thousand years of rock 'n' roll into a cocktail of rock 'n' roll awesome.
-This cocktail is not available for two-for-one during the Applebee's happy hour.
-The Protomen are from Nashville, Tenn.
-Jack Daniel's Tennessee whiskey is made in Tennessee.
-TGI Friday's uses a Jack Daniel's Whiskey sauce on a lot of their dishes.
-Applebee's and TGI Friday's are arch rivals.
-Rivalry is a theme on both of The Protomen's records.
-The Protomen's live show is a rock opera from the future about the good, the evil and the in-between. Their records are not merely collections of the band's songs. Perhaps they are best understood as original cast recordings of the songs from their hit musical.
-The music is epic. It's downright Homeric if Homer were a robot Meatloaf from the future. That's Meatloaf the singer (who was also in David Fincher's "Fight Club" and did a fine acting job, if I do say so myself), not the meatloaf sandwich available at Applebee's for $7.99 with garlic smashed potatoes, which are delicious but hardly epic.
-There is a story being told on these two records which is as epic as the music. Act I (2005) takes place in a post-apocalyptic landscape as reflected in the the distorted, fuzzy and digital music. You can hear it in the sounds. It makes you feel things. It's musicalness.
-Act II: The Father of Death, released in 2009 to much acclaim, is a prequel, and as such is set in pre-apocalyptic times. Whereas Act I is the story of two robots, Act II is the story of two men. See how that's different? You could write a term paper about that. If Act I was epic. Act II is downright Wagnerian. Just wait until you hear it. Oh, don't wait. I'm excited for you to hear it for the first time. Might I suggest you keep a journal of your listening experience?
-Man, I tell you what, this is where it gets real. Act II was produced by Alan Shacklock (Meatloaf, The Alarm, Bonnie Tyler, Babe Ruth, Roger Daltry) and The Protomen. Mastering was provided by Richard Dodd (Tom Petty, Jeff Lynne, Roy Orbison, George Harrison, Traveling Wilburys).
-Yeah, I'm dropping names. What of it? You'll need those to jack up your word count, anyhow.
-Speaking of name dropping, The Protomen were recently handpicked by Tenacious D to open a number of shows in Canada. Before that, they spent the last six years building a large and fiercely devoted fan base by kicking some major ass and headlining their own tours across the US and choice parts of Canada.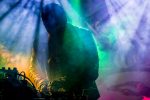 MAKEUP AND VANITY SET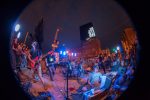 BIT BRIGADE
"When was the last time you attended a live music performance with a genuine element of risk involved? And no, going to a Gwar show with a white t-shirt on doesn't count. When Bit Brigade takes the stage your mind will frantically oscillate between "Oh! Agh!! Please don't die!!" and "YES! He's doing it!!" Combining the dread and daring of a live video game speed run with the spot-on technique of a live band covering the musical accompaniment to everything you're seeing on-screen in real time, Bit Brigade will have you swinging between the two mediums. From thrashing about to live renditions of your favorite stage themes, fingers yearning to the sky in a rock 'n roll parody of sea anemones seeming to silently plead, "Please, feed us more fretboard pyrotechnics!," to being locked in stock-still rapture as the infallible maestro of the d-pad, Noah McCarthy, takes on the final boss and risks his video game life under the threat of intense peer scorn (or the reward of night-long glory and a credits score). No matter the outcome, Bit Brigade must play on until the deed is done – which it always is – on the first (and last) try. Once Noah's NES buzzes on, there's no turning back." – Metalhead Mike of The Shizz, summer 2011
$30 Red Chair
includes reserved seat in balcony above bar across the room from stage.
$25 Above Stage
includes access to balcony directly above either side of stage.