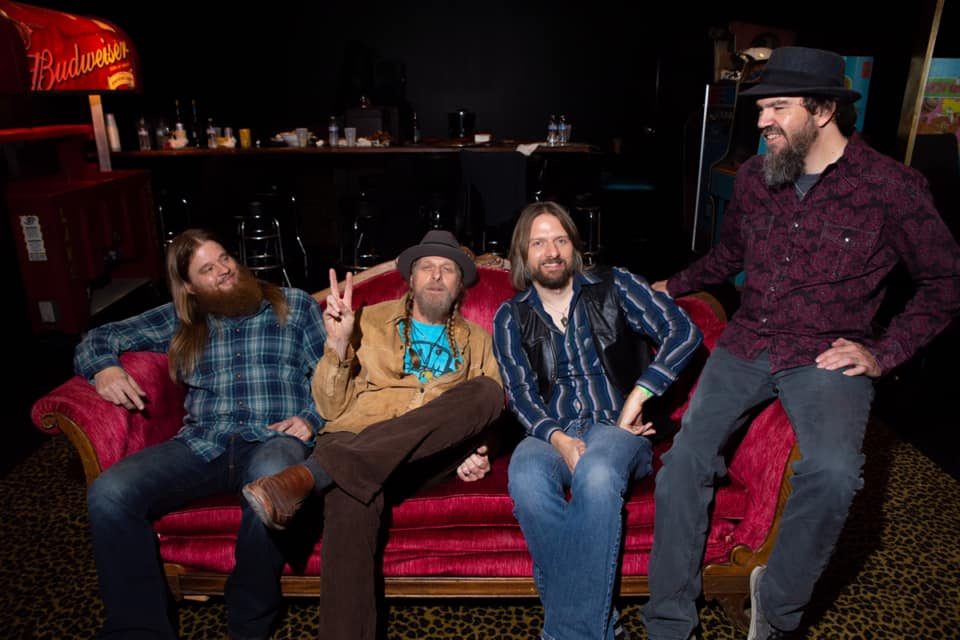 THE STEEPWATER BAND
Diamond Day Records is very excited to announce the release of The Steepwater Band's 6th full- length studio album SHAKE YOUR FAITH. The LP features 11 brand new TSB tracks, and is slated for release on Friday, April 1st via Double 180 Gram Vinyl, Compact Disc and Digital Download. The album was recorded last winter at Crushtone Studios, in the shadows of the Rock & Roll Hall of Fame, in Cleveland, Ohio. Shake Your Faith was produced by the band along with seasoned rock studio veteran Jim Wirt, who has also worked with the likes of Fiona Apple, Incubus and the Buffalo Killers. As with most TSB albums, the sound and songwriting on Shake Your Faith has grown and expanded, yet retained the true nature of the band. It's the first TSB studio record in over 4 years and the first to include "new" guitarist Eric Saylors.
With the additional band member, the songwriting approach for this record was different than it was on past TSB albums, when they were a 3-piece. Singer/Guitarist Jeff Massey comments on the TSB songwriting process…"Each song was different. I had a few totally finished songs, or Tod would bring a complete piece of music that would need melody & lyrics. And there were also a bunch of other musical ideas coming from both Eric & Joe, which we would all hash out togeth- er." Drummer Joe winters states "Everyone really brought ideas to the table, collaboratively, more so with Shake Your Faith, than with any other of our records. That really created a special vibe around the songs."
The arctic Lake Erie air made for a secluded and quick session, as it was all recorded and mixed within 12 days. "What better circumstances to record in?" says Eric Saylors, "There weren't any outside distractions!" The band entered the studio with a group of songs, but with very loose ar- rangements. Bassist Tod Bowers elaborates, "It really allowed everyone in the band to be inspired by the moment. Sonically inspired by what sounds you were hearing coming out of the speak- ers… what was happening in the room, musically between the 4 of us. And you can hear that in the recording."
Shake Your Faith has a wide range of sounds from straight ahead rock n roll to a psychedelic samba, and lyrical direction that extends from love to murder. This album is the true meaning of just that. An album – a collective piece of music that's meant to be heard front to back. Saylors adds "The way the whole record flows, it's like one long song… takes you on a little journey."
The Songs: Shake Your Faith – Mama Got To Ramble – Be As it May – Break – Bring On The Love – Jealous Of Your Way – I Will Never Know – Walk In The Light – Gone Goodbye –
Last Second Chance – Ain't Got Love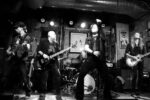 THE MIDNIGHT CALLS
From from Chicago USA, The Midnight Calls play denim-and-leather, Blues-infused, Rock'n Roll songs reminiscent of bands like Cheap Trick, AC/DC or Guns N' Roses. The band is writing material for its debut album slated for 2023. Let There Be Rock!