The Paramour Group and JAAB Productions are proud to announce the… 2015 XG Extreme Guitar Tour. Featuring members of Black Sabbath, Deep Purple, DIO, MSG, Rainbow, Trans Siberian Orchestra, Scorpions, UFO & Yngwie Malmsteen. XG Tour includes performances by guitar greats Uli Jon Roth, Vinnie Moore, Craig Goldy and introducing new act… Black Knights Rising. Drumming for Uli Jon Roth will be Kofi Baker, son of CREAM drummer Ginger Baker. Elliot Rubinson, CEO of Dean Guitars will be featured on bass during the performances of all three guitarists. Black Knights Rising are: Craig Goldy – guitar, Vinnie Appice – drums, Mark Boals – vocals, Allesandro Bertoni – keyboards and Elliot Rubinson – bass.
A DEAN GUITAR WILL BE RAFFLED OFF EVERY NIGHT OF PERFORMANCE. Simply sign up with your email to enter to win at the concert. 
SKY ACADEMY SEMINAR Reggies is proud to announce we'll be hosting an unique opportunity for musicians interested in learning from one of the greatest guitarists around – a Sky Academy Seminar with Uli Jon Roth! All ages and skill levels are encouraged to attend. Reggies will provide brunch included in ticket price from 11-Noon. From Noon to 4:00pm, Uli Jon Roth will present a one of a kind seminar. The aim of Sky Academy is to provide knowledge and inspiration to those who take guitar playing seriously and to help them reach a new plateau. The seminars are designed to open musicians eyes to new possibilities and to trigger an awakening of the students full potential and talent. Attendees are encouraged to bring their guitar.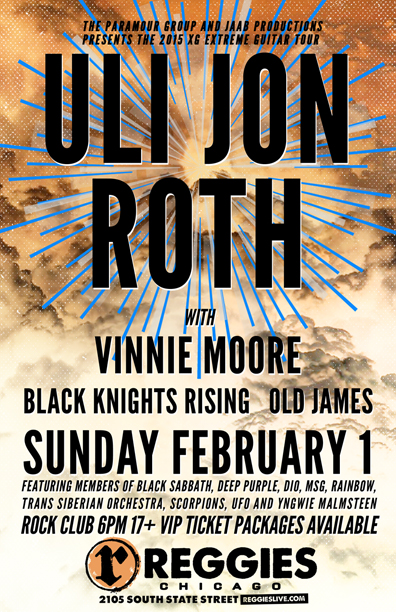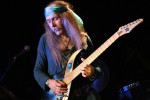 ULI JON ROTH
U.J.R. is a true multi-instrumentalist who writes his own musical scores and arrangements.
He is also a music director, paints realistic oil paintings, writes his own poetry as well as philosophical treaties.
Uli invented his own unique instrument – the by now legendary 6-octave Sky guitar which is without peer.
He produces his own albums and directs his own videos.
Artistically he has been an inspiration to many of his fellow artists as well as his audience and continues to be so. He has been cited by countless guitarists from all over the world as one of their main influences.
Widely recognized as perhaps the single most important protagonist of Neo-classical guitar playing, Uli is seen by many as a trend-setter who has often been considerably ahead of his time.
In recognition of his remarkable artistic achievements
Uli was officially inducted in the Walk of Fame by Europe's only Rock & Pop Museum, which is situated in Gronau, Germany. This took place in September 2003 at a concert
in London.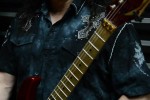 VINNIE MOORE
Once Vinnie Moore picked up his first guitar (a Kay) at the age of 12, he became, as he describes it, a "guitar freak." His earliest influences included – among others – Jeff Beck, The Beatles, Led Zeppelin, Deep Purple, and Queen.
Vinnie took lessons with a private instructor and at 14, he joined his first band, jamming on cover tunes with drums, bass, 2 guitars and vocals. After a few years of playing with different bands, Vinnie decided it was time to make the jump from covering songs to creating his own music. He quit the band, got a 4-track tape recorder, and began experimenting by recording his ideas and building them into songs. It was evident that he had found his calling; this was the start of his journey as a songwriter.
After many hours of creating tunes with his 4 track, Vinnie sent a demo to Guitar Player magazine, and came to national attention via its "Spotlight" column, written by Shrapnel Records exec Mike Varney. This led to Vinnie's first professional work in the music business which was writing and playing the music for a national Pepsi TV commercial. In 1987, Shrapnel released Vinnie's breakout album, Mind's Eye. Vinnie was quickly heralded "best new talent" in Guitar Player, Guitar, and Guitar World magazines, and Mind's Eye sold more than 100,000 copies.
In 1988, Squawk/Polygram released Vinnie's second effort (and major label debut) Time Odyssey, which solidified his reputation as a musical innovator. His third release was Meltdown, in 1991 (on Relativity/Epic Records); the song Meltdown received national radio airplay on both album-oriented rock (AOR) and hard rock formats. In 1996, Mayhem Records released Out of Nowhere, with Brian Tichy (Billy Idol) on drums and Dorian Heartsong (Powerman 5000) on bass.
On The Maze (in 1999), Vinnie was joined by former MSG drummer Shane Gaalaas, bassist Dave LaRue (The Dregs and The Steve Morse Band) and renowned master musician Tony MacAlpine on keyboards. The Maze was stunning, rooted in the progressive neo-classical style that had already generated legions of loyal fans. Vinnie also displayed a new-found maturity in his songwriting; now, many of his diverse and exotic musical influences, including Latin, Jazz, and the Blues, began finding their way into his signature sound.
Other albums followed: Live (in 2000), with Shane Gaalaas (drums), Barry Sparks on bass, and Wayne Findlay on keyboards, and Defying Gravity in 2001 with Dave LaRue (bass), Steve Smith on drums, and David Rosenthal on Keyboards.
As a performer, Vinnie Moore's resume is impressive. A member of Alice Cooper's band, he toured the U.S. on the Operation Rock'N'Roll tour, and also performed on Alice's album Hey Stoopid. Vinnie's own band has toured extensively as a headliner and also was chosen as opening act for legendary rockers Rush on the Northeast leg of their Roll The Bones Tour. Vinnie also toured Japan as a member of the T.M. Stevens' band, which included Bernie Worrell (Parliament Funkadelic) on keyboards, Wil Calhoun (Living Color) on drums, and Al Pitrelli (Megadeth) on guitar.
Vinnie has done hundreds of guitar clinics all over the world including such places as, Japan, Scandanavia, Italy, Poland, Mexico, Canada, New Zealand, England, Germany and Australia.
In 2003, Vinnie joined the legendary group UFO (Phil Mogg, vocals; Pete Way, bass; Jason Bonham, drums; Paul Raymond, keyboards). Their first effort together as a band was the SPV Records release You Are Here (in 2004); Vinnie was a major songwriting contributor on this record. The band followed You Are Here with a worldwide tour which spanned from March 2004 to August 2005. A LIVE DVD from this tour was released in Nov 2005. Titled UFO Showtime, this two-DVD set also includes bonus footage of the band. The band's second studio effort called The Monkey Puzzle came out in 2006 and marked the return of original UFO drummer Andy Parker. The boys toured Europe and Russia and the USA in April and May 2008. The third UFO studio record with Vinnie in the band is called The Visitor and was released in June 2009 on SPV Records. The band has toured the UK, Europe, and USA, and will continue in Europe in the spring of 2010!
Vinnie's latest CD To The Core (2009 Mascot Records) was released in May 2009 and has received critical acclaim worldwide.
Over many years, Vinnie's 4-track recorder has grown into a home studio, where he's recorded his last two solo CDs, and parts of the UFO CD. Vinnie's home studio is the place where he writes new music.
As well as songwriting and playing, Vinnie is dedicated to teaching. He's conducted guitar clinics around the world, and has released two instructional videos on the HotLicks® label (see the Music page for more information). Vinnie joins his fans at clinics worldwide for, Engl Amplification, and Dean Guitars.
On doing clinics: "I like talking to the fans firsthand and learning from them. It's insightful to hear what they like about what I'm doing, and what they think about the guitar genre…and the whole music scene in general. I definitely feed off of their energy. It's cool to be part of a global guitar community, and it's an honor to know that I can sometimes inspire others to get excited by music and guitar. It always amazes me to me to hear that I have touched someone else by doing something that I love doing so much. I consider it a gift to be playing guitar and writing songs, and feel like one of the luckiest cats in the world to have fans."
On songwriting and musical influences: "I hope to keep growing and learning as a songwriter and as a player, and to explore different musical directions, kind of following the inspiration wherever it leads. I don't plan ahead musically, which keeps things interesting for me. I want to continue following my muse into areas that inspire and excite me. I am basically a rock guy…but love many different styles of music, and am often inspired by – and learn from – all of them. Music is so vast, and there are so many things to pick up from all the different styles. I've kind of always been like this, drawing on different musical influences, partly because I like lots of different things and partly… because I get bored easily! Exploring different directions is fun, and it keeps me excited as both a writer and a player."
On having his own studio: "I love having a studio environment in the house so I can turn my ideas into songs. It's really like my own little space in the universe and I love being there and being creative."
On songwriting: "In other parts of the house, I mostly sit around and play, and I always keep a Walkman cassette player close by, because you never know when an idea for a song is going to pop out. Musical ideas usually happen when you least expect them. I don't consciously try to write; my ideas just come from playing. I record stuff; I never write it down."
On playing: "I have pretty much always considered myself a melody and feel guy. Regardless of which style of music I am playing, the essence of what it is all about for me is definitely the melody and expressing myself emotionally. I love creating melodies that are memorable and can be sung, and if I can make a listener feel emotion when they hear my stuff, it is the highest reward I could ever get."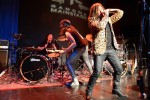 BLACK KNIGHTS RISING
Black Knights Rising…
brings together an All-Star cast of musicians who have either worked with or have been monumentally influenced by two of the greatest Hard Rock & Heavy Metal heroes of our time… Ronnie James Dio and Richie Blackmore.
Asked to both "carrying the torch" and creating anew, the members of BKR rise to the monumental task by delving deep into the music catalogs of Dio, Rainbow, Black Sabbath and Deep Purple. Together they breath new life into the songs that originally made these bands so well loved.
The first successful incarnation of Black Knights Rising Mk1 features guitarist Craig Goldy (Dio, Giuffria, Rough Cutt), drummer Vinny Appice (Dio, Black Sabbath, Heaven and Hell), Elliott Rubinson on bass (Uli Jon Roth, Michael Schenker Group, Carmine Appice and CEO of Dean Guitars and DDrum) and vocalist Mark Boals (Dio Disciples, Yngwie Malmsteen, Uli Jon Roth, Ring of Fire). Craig & Vinny have written, toured live and contributed to many of the classic songs, recordings and live performances of the original bands.
Originally the concept was formed in late 2013, when Craig Goldy joined forces with producers Andrew Banks and Jeff Agins to perform as a guest guitarist during select live sets at the January NAMM Convention held in Southern California. As things go during these NAMM style jam events, he was joined by Vinny, Mark & Elliot under the temporary name of CGP or the Craig Goldy Project.
The band chemistry was there and the performances were top notch. Soon after these shows, the web was buzzing with videos and positive reviews. It was clear that there is an audience that wanted more and is starving to hear these amazing songs played live.
Special surprise guests may be attending at various shows globally depending on an artists availability. Past guests have included Michael Angelo Batio, Derek St. Holmes, Howie Simon, Roy Z, Gary Hoey & Uli Jon Roth.
Looking forward, other former artists from Dio, Rainbow and Black Sabbath have expressed an interest with verbal intent to become part of the BKR roster later in 2014 and into 2015. This will become an on going project that continues to morph and take shape, allowing multiple artists to join together on stage to play live the music they originally helped to create. With the growing artist roster, it will insure that audiences will continue to come back to see over & over the newest version of BKR to grace the stage.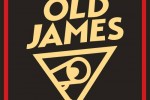 OLD JAMES
Brewed in Heavy Metal and distilled in Rock 'n Roll, OLD JAMES is a Canadian rock band that combines their history of Heavy Metal with their passion and love of Rock 'n Roll. The roots of the band come from a strong bond between brothers and dedication to family. At the young age of 17, Brian Stephenson (Vocalist) earned his experience by touring with renowned heavy metal bands Annihilator and Sanctity (Roadrunner Records). Chris Stephenson (Drummer), following in his brother's footsteps, at age 18 joined Cauldron, earning him a JUNO nomination in 2012. He later joined Skull Fist and toured extensively in Europe, Japan and South America, gaining high-intensity, professional live show experience. Introducing a new member Jon Ublansky (Bassist), gives the band a fresh funky and technical perspective which showcases his enthusiastic character. Combined with the ingenious mind of Andy Thompson (Guitarist), offers his eclectic, energetic spirit as he paints the melodic colour and vibrance of the music, altogether completing the OLD JAMES family.
Best known for their energetic live performances and uncompromisingly honest lyrics, OLD JAMES compares their sound to the likes of the Foo Fighters, Pearl Jam and the Red Hot Chili Peppers. What makes OLD JAMES unique is not only their ability to fuse together various genres such as heavy metal, jazz, blues and funk, but also their strive to bring back the mystery that was once Rock 'n Roll.
$50 Above Stage VIP
includes access to balcony directly above stage and poster.
$75 Red Chair VIP
includes reserved plush chair in balcony above bar and poster.
$115 Sky Academy Clinic
Brunch included starting at 11:00 AM, seminar will run after brunch until 4:00 PM (later at Uli's discretion), please bring guitar to seminar!
$140 Sky Academy Clinic + Concert
Brunch included starting at 11:00 AM, seminar will run after brunch until 4:00 PM (later at Uli's discretion), please bring guitar to seminar! Also includes General Admission to concert that night and poster.